Published on Tuesday, June 7, 2016
90
Reads
0
Comments
Une équipe pee-wee du Texas à Québec...
Vous savez, parfois, il y a ces moments où on se rappelle que quelqu'un, quelque part, vous a raconté une histoire de hockey incroyable. Mais bien qu'elle vous soit revenue en tête, en cherchant, on ne trouve pas la clé de l'histoire...

C'est pourquoi aujourd'hui, j'ai décider de vous en raconter une comme ça, tout croche, sans avoir retrouvée l'information exacte... C'est poche, mais bon...
On a dû me raconter cette histoire il y a plus de 20 ans, c'est mon oncle, dont c'est étrangement (ou pas) l'anniversaire aujourd'hui (bon anniversaire, tonton!) qui me l'a racontée. Je vais essayer de la raconter du point de vue qu'il me l'a conté. J'ai beau avoir vérifié, il me manque des bouts, si vous avez ces bouts, faites-moi signe, ça m'intrigue...
Mon oncle m'a donc déjà raconté qu'un coach de la NFL avait accompagné une équipe de hockey du Texas pour aller représenter le plus grand état des États-Unis lors du tournoi pee-wee de Québec. En fait, je ne sais pas si cette histoire du fait qu'un entraîneur de la NFL est vraie. Si ma mémoire est bonne, mon oncle m'avait dit que c'était Mike Ditka, le légendaire entraîneur des Bears qui, à l'époque, en 1974, était l'assistant de Tom Landry avec les Cowboys de Dallas... Donc le lien avec le Texas est plausible... Mais prenons ainsi pour du cash que Mike Ditka a accompagné une équipe de hockey pee-wee du Texas à Québec.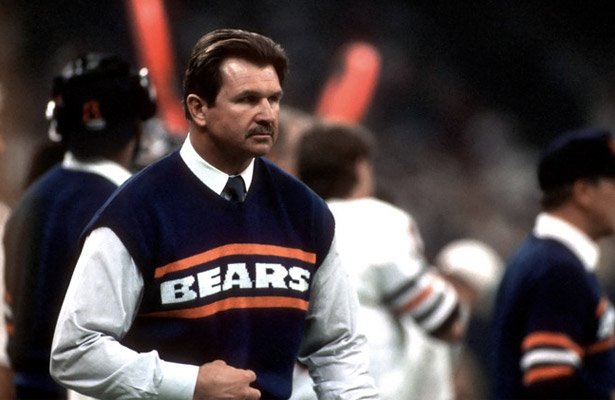 Sous la forme de la narration, l'histoire du coach est importante car selon moi elle donne un peu plus de punch à l'histoire...
L'équipe du Texas serait donc arrivée à Québec et aurait joué quelques matchs hors concours qui se sont tous soldés en des échecs cuisants avant d'officiellement entrer dans la compétition. Encore là, je n'ai pas cette info...
Donc avant d'entreprendre le premier match au Tournoi de Québec, l'entraîneur, s'il s'agit de Mike Ditka, l'histoire est encore mieux, aurait servi un de ces speech qui aurait fait rendu le mec qui a écrit le scénario de Miracle jaloux. Il aurait essayé de les motiver à grands coups de vous venez du plus grand état des États-Unis, land of the free, on va leur montrer le Texas way, la fierté du Sud, enfin, vous voyez le genre de discours...
Le problème, et à partir de là, tout est 100% vérifiée, l'équipe adverse était les Turkstra Lumber de Brantford, équipe qui avait dans ses rangs un jeune de 13 ans nommé Wayne Gretzky.
Le résultat du match, 25-0 pour Brantford...
Wayne Gretzky marqua les 25 buts...
(Gretzky avec Jean Béliveau en février 1974)
En fait, j'espère que ces détails que je n'ai pu trouver sont vrais, parce que ça rend l'histoire encore plus épique... Imaginez, une équipe venue du Texas gonflée à bloc par un des coach les plus intenses de l'histoire de la NFL qui, au final, se fait ramasser par celui qui plus tard deviendra la plus grand joueur de hockey de tous les temps...
Mais n'hésitez pas à me contacter si vous avez plus d'informations à propos de cette histoire... Normalement, on ne mentionne que l'histoire des 25 buts de Gretzky et que l'équipe venait du Texas quand on relate cette histoire...
Sports League Management
Start using it today
It's FREE!
Start