Published on Sunday, December 24, 2017
56
Reads
0
Comments
Zac Rinaldo doit recevoir une sévère sanction!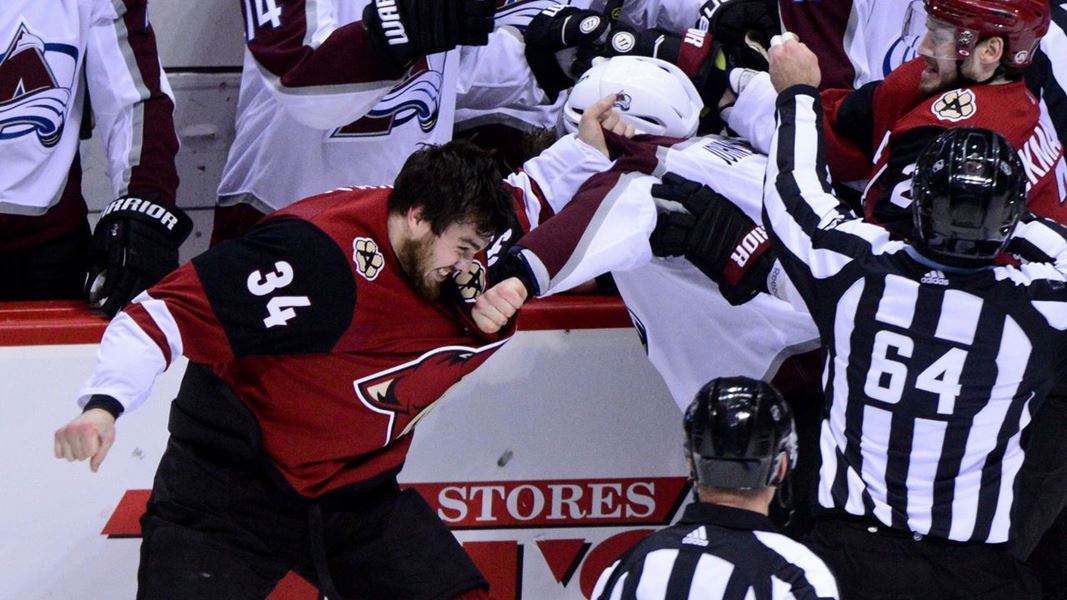 L'attaquant des Coyotes de l'Arizona, Zac Rinaldo a encore fait des siennes hier soir lors du match opposant l'Avanlache du Colorado aux Coyotes!
Si vous ne l'avez pas vu, après une dure mise en échec contre Nathan Mackinnon, Rinaldo a frappé sournoisement le défenseur Samuel Girard, d'un coup de poing en plein visage. Le défenseur du Colarado ne s'y attendait pas du tout et s'est écroulé sur la patinoire. Vous pouvez voir ce geste disgracieux juste ici :
Zac Rinaldo hits Nathan MacKinnon, and then knockouts Samuel Girard with one-punch … #DAMN pic.twitter.com/9tWHZd5EhO

— Bar South N Celly (@BarSouthNCelly) 24 décembre 2017
Il faut une sanction exemplaire!
Les joueurs de l'Avalanche se sont vengés de la bonne façon puisqu'ils ont inscrit 4 buts sans riposte après le cirque Rinaldo. Ils ont finalement gagné ce match par la marque de 6-2. C'est bien, mais Rinaldo se doit d'être puni par la ligue.
Le comité disciplinaire de la LNH a annoncé que Rinaldo va être convoqué pour ce geste répréhensible. La date de la rencontre reste à être déterminée.
Arizona's Zac Rinaldo has been offered an in-person hearing for a punch to an unsuspecting opponent, Colorado's Samuel Girard. Date and time TBD.

— NHL Player Safety (@NHLPlayerSafety) 24 décembre 2017
Si la LNH veut enrayer totalement ce genre de geste digne des années 70, il faut qu'elle donne l'exemple en donnant une sanction très sévère à Rinaldo. Ce comportement n'a pas sa place dans une ligue digne de ce nom! La LNH doit tracer la ligne maintenant!
Crédit photo; www.thescore.com
Sports League Management
Start using it today
It's FREE!
Start