Published on Wednesday, December 27, 2017
44
Reads
0
Comments
La malchance continue de s'abattre sur Corey Crawford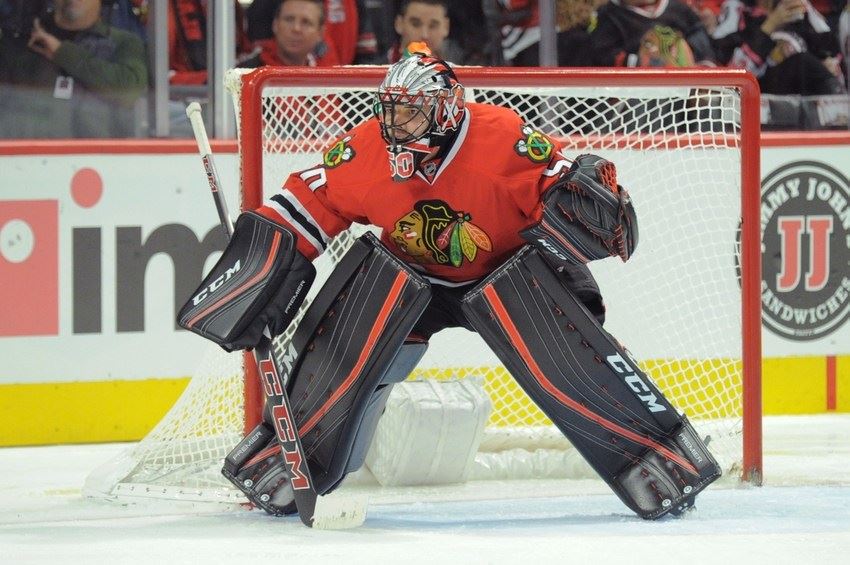 Daniel Vanier - Fanadiens.com
Décidément, la malchance continue de s'acharner sur Corey Crawford!
Pour une 2e fois en moins d'un mois, les Blackhawks de Chicago ont dû inscrire le nom du gardien montréalais sur la liste des blessés. Pour pallier à son absence, ils ont rappelé le gardien Jeff Glass des IceHogs de Rockford:
Forward David Kampf and goaltender Jeff Glass have been recalled from the @goicehogs. Corey Crawford has been placed on injured reserve. #Blackhawks pic.twitter.com/Eb766KxmV5

— Chicago Blackhawks (@NHLBlackhawks) 27 décembre 2017
Des très bonnes statistiques!
Crawford avait dû être inscrit sur la liste des blessés au début du mois de décembre en raison d'une blessure au bas du corps. Le numéro 50 des Hawks avait pu renouer avec la compétition une semaine plus tard. Il avait joué sept matchs avant de devoir quitter de nouveau.
C'est dommage, car le cerbère de l'équipe de Chicago connaît une très bonne saison! Ses statistiques parlent pour lui! Il se classe au quatrième rang de la LNH pour la moyenne de buts alloués (2,27) et au troisième échelon pour la cote d'efficacité (.929).
Jeff Glass et David Kampf
En 18 matchs cette saison, Jeff Glass démontre une fiche de 10-4-2 avec une moyenne de 2,60 et un taux d'efficacité de ,917.
Les Blackhawks en ont aussi profité pour rappeler un attaquant. David Kampf,un ailier droit, qui a récolté 17 points, dont sept buts, en 30 matchs avec la formation de Rockford cette saison.
Crédit photo: Blackhawk Up
Sports League Management
Start using it today
It's FREE!
Start