Published on Thursday, February 15, 2018
37
Reads
0
Comments
Les Maple Leafs et les Blues bougent!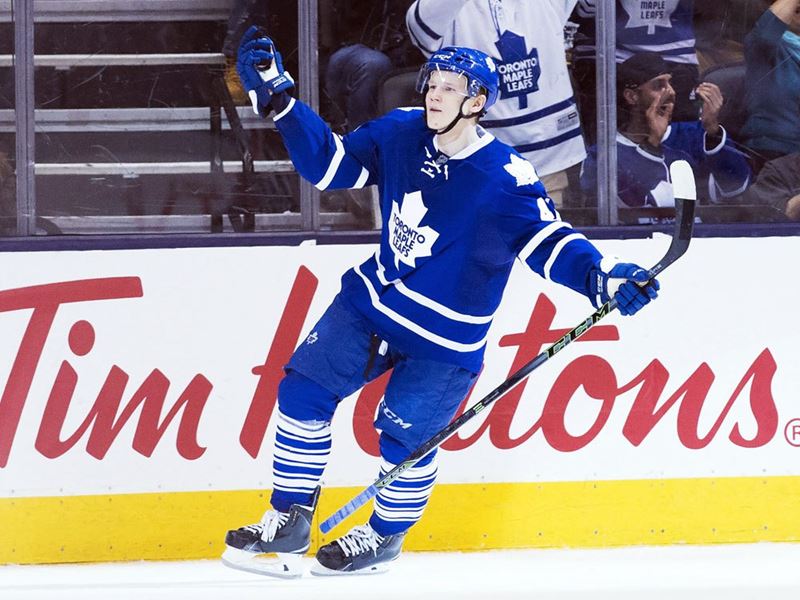 Daniel Vanier - Fanadiens.com
Ça bouge de plus en plus dans la Ligue Nationale de Hockey! Deux autres transactions ont eu lieu ce soir.
Nous vous parlerons dans ce texte de celle qui implique les Maple Leafs de Toronto et les Blues de Saint-Louis.
Les Maple Leafs ont envoyé l'attaquant Nikita Soshnikov aux Blues. En retour ils obtiennent un choix de 4e ronde a l'encan de 2019:
.@SportChek Player Alert: The @MapleLeafs have acquired a fourth-round draft pick in the 2019 #NHLDraft from the St Louis Blues in exchange for Nikita Soshnikov.#TMLtalk pic.twitter.com/z7Zj5Kcbln

— Toronto Maple Leafs (@MapleLeafs) 15 février 2018
Une décision stratégique?
Avec Soshnikov, un futur agent libre avec restriction, qui était prêt à sortir de la liste des blessés bientôt, les Leafs faisaient face à un dilemme. En effet, en activant Soshnikov l'équipe torontoise se retrouvait alors à dépasser la limite permise de 23 joueurs. Il semble donc que les Maple Leafs ont préféré échanger Soshnikov,plutôt que de retourner un joueur comme Kasperi Kapanen, qui semble avoir gagné un poste permanent avec l'équipe grâce à son jeu très solide.
Un produit de la KHL
Nikita Soshnikov est un ailier gauche de cinq pieds 11 pouces et 185 livres. Il n'a jamais été repêché dans la LNH, Il provenait de la KHL où il a passé 2 saisons avec l'Oblast Atlant de Moscou avant de signer une entente de trois saisons avec les Maple Leafs Toronto. Cette année, il a récolté sept buts et 10 mentions d'assistance en 19 matchs avec les Marlies de Toronto dans la Ligue américaine de hockey . Il avait disputé seulement trois matchs dans l'uniforme des Maple Leafs cette saison, n'accumulant aucun point.
Les Sens ont aussi bougé!
Nous vous rappelons que les Sénateurs ont effectué une seconde transaction en l'espace de 3 jours! Cette fois-ci ils ont agi avec la collaboration des Blackhawks de Chicago. Ils se sont départis des services de l'attaquant Chris Didomenico. Vous pouvez lire le texte de mon collaborateur Gabriel Asselin à ce sujet :
Crédit photo : Toronto Sun
Sports League Management
Start using it today
It's FREE!
Start