Published on Monday, February 17, 2020
21
Reads
0
Comments
Avalanche's Alex Newhook Having Strong Second Half for Boston College
Rejection, no matter the circumstance, is painful. There are few worse feelings in this world than dedicating a great deal of hard work and effort towards something only to be denied what you seek. How one deals with that feeling of rejection can define them. If you allow it to consume you negatively, it can be crippling. However, if you are willing to take the opposite approach, rejection can transform into the greatest motivator.
Related: 2008 Draft – 5 Forgotten Picks
For Colorado Avalanche prospect Alex Newhook, rejection came in the form of the 2020 World Junior Championships (from 'Alex Newhook cut from world junior team, fellow Newfoundlander Dawson Mercer still on roster,' The Telegraph, 12/13/2019). After an exhibition game against the U Sports All-Stars, where Newhook provided the only goal for Team Canada, the St. John's, Newfoundland native discovered that he would not be joining the team on their journey to the Czech Republic. Newhook, to the surprise of some, was getting cut. Instead, Dale Hunter decided to bring along draft-eligible prospect Dawson Mercer.
Of course, Mercer would eventually get to taste all the spoils of winning a gold medal and bringing it back to his home country. Newhook, on the other hand, would be heading back to Boston College with a chip on his shoulder.
Alex Newhook's Vengence Translating into Production
To chalk up the first half of Newhook's freshman season as a failure would be a complete lie. Colorado's 16th-overall selection in 2019 was off to a strong start with Boston College before he attempted to make Team Canada for the World Juniors. In his first 15 contests, the then 18-year-old forward amassed six goals and six assists. Newhook had already accumulated four multi-point games and was on an upward trend for a strong second half of the year. After being denied an opportunity to compete in the World Juniors, Newhook returned to campus destined to set the college hockey world on fire.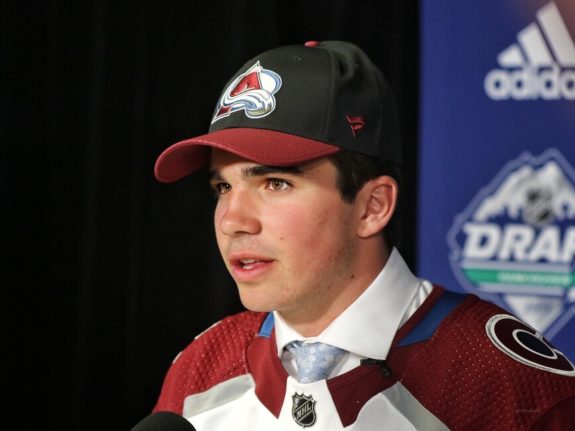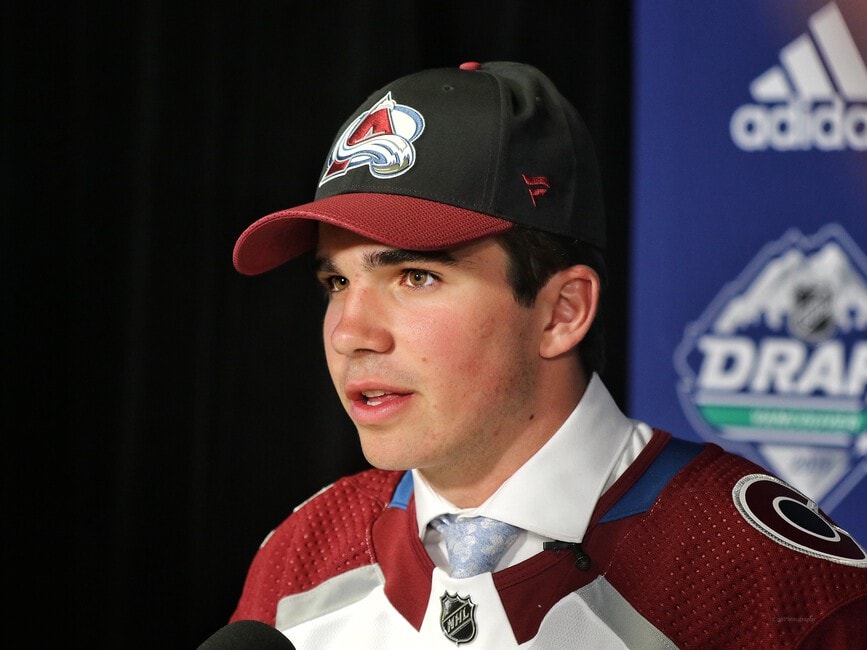 In Newhook's first game back, he got on the board with an assist in an 8-3 trouncing of Vermont. Though the single point was nothing to marvel at, it sparked a four-game point streak where he posted five points. Then, after being held off the board in a game against Boston University, he responded in the following game with a two-point effort.
Since the calendar flipped to 2020, Newhook has been left pointless in only two games and has 20 points in that time. Newhook's most impressive tilt took place in Boston College's recent matchup against Merrimack where he went off for an astounding two goals and three assists in a 6-2 victory.
As of the latest poll, Boston College is ranked sixth in the nation and has spent most of the season in the top-10. Newhook, of course, has played a major role in his team's success. His 32 points are enough for third-best on his team and he has ranked second among Eagles players in goals with 16. Unless Boston College completely goes off the rails, they have a very good chance of making the 2020 Frozen Four. If Newhook can continue his current level of play, it'd be foolish to count Boston College out of winning the National Championship.
Bound for Colorado?
At the age of 19, Newhook is demonstrating an ability to obtain success at every level he's played. Going back to his Minor Midget days before joining the BCHL, Newhook posted 74 points in just 33 games. In his draft year with the Victoria Grizzlies, he lit up the stat sheet once again with 102 points in 53 games. He even made an impact for Canada at the U-18's with 10 points in seven contests. Now, in the NCAA, it's more of the same success. Still, Newhook will most likely play one more year with Boston College before turning pro.
Could Newhook make the jump to the pro's next season? Sure, but why rush it? Colorado is a good hockey team that can afford to be patient with a still-developing prospect with loads of potential. Returning to Boston College will only assist Newhook in his progression and make him better prepared for what lies ahead in the NHL. Likely, he will return for his sophomore year in a leadership role, increasing both his responsibilities and experience in the game.
Related: Best & Worst Draft Picks Since 2010
Flashing back to the day when he was cut from the World Junior team, Newhook could have retreated to the inside of his shell. Instead, he took that rejection and translated it into strong performances on the ice every single game. It might not be until the 2021-22 season, but the Avalanche have a special player mastering waiting in the wings to provide this team with even more firepower.
The post Avalanche's Alex Newhook Having Strong Second Half for Boston College appeared first on The Hockey Writers.
Sports League Management
Start using it today
It's FREE!
Start