Published on Thursday, August 13, 2020
51
Reads
0
Comments
Blue Jackets Are Business as Usual With Game 2 Preparations
On to the next one.
That might sound boring to you. But for the Columbus Blue Jackets, moving on to the next one after a loss is business as usual. Considering what they are moving on from, that seems very hard to do.
Not for this team though. They'll be ready.
They're Movin' On
After a historic 3-2 5OT win by the Tampa Bay Lightning, the Blue Jackets sole focus is being ready for Thursday afternoon. Coach John Tortorella as well as Nick Foligno and Boone Jenner spoke to the media on Wednesday. They expressed how ready they will be.
"We're going to do whatever it takes to be ready for the next game and the next shift," Foligno said. "You look around the room and I see that in every guy."
And Tortorella had a simple answer when he was asked what the mood of the team was. "They're fine," he said. Short and simple. The coaches as a whole can see how well the team is handling things.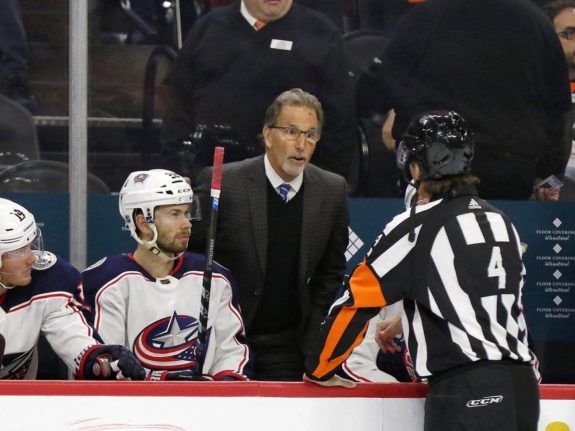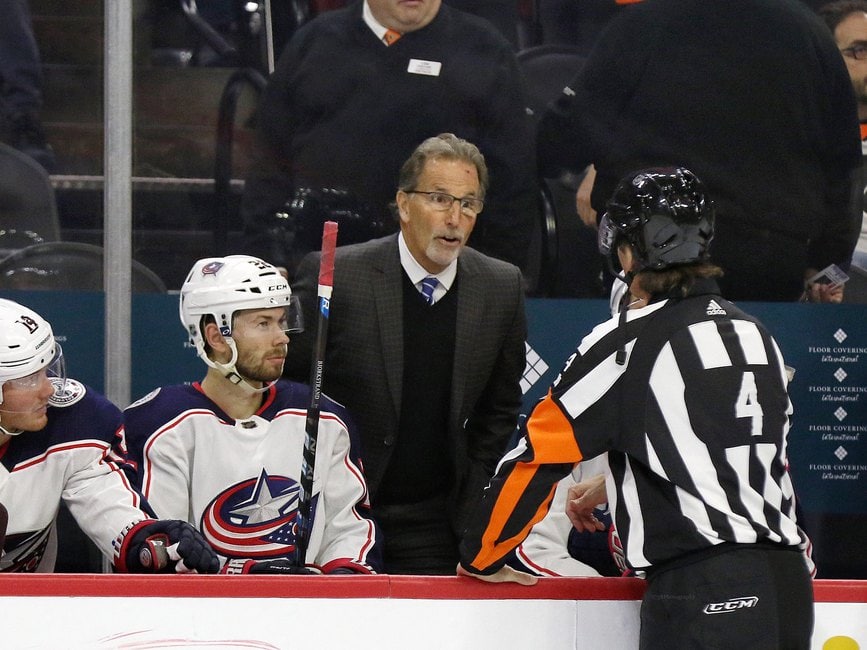 "The coaching staff here is nothing but impressed with our group; how they've handled themselves within the bubble and how they get ready to play each and every game."
So how did the Blue Jackets start to move on from the disappointment of a 5OT loss? According to Jenner, they started the process of recovery.
"You just gotta get the fluids back in you, eat some food and get some rest," Jenner said. "It's the playoffs, you never know what's going to happen and obviously that was a long game for both teams so just do your best to recover."
The Blue Jackets find themselves in a good position to recover thanks to the way the team handles their strength and conditioning. You know those Tortorella torture training camps? That's why camp is run that way so the team can be prepared for these moments. Foligno says the team has a high standard for their conditioning.
"I just think the standard on our team for strength and conditioning is so high," Foligno said. "Obviously, Torts mandates it with his training camp. But then you look at our group and just how we play, we have to be a certain physical conditioning just to be able to handle the style of play that we play at."
It's All Routine, Really
Their style, the way they handle their business is all routine for them. According to Foligno, it's not hard for them to do. That's because this is what they do everyday anyway regardless of how the last game went.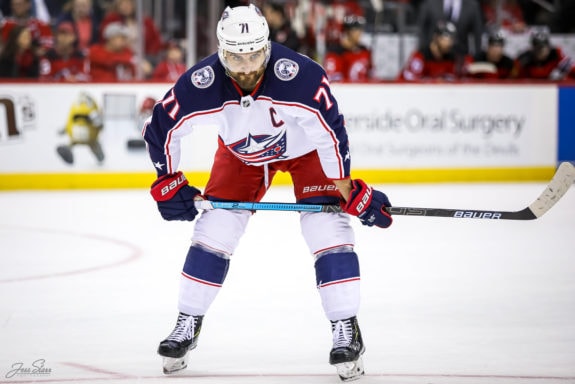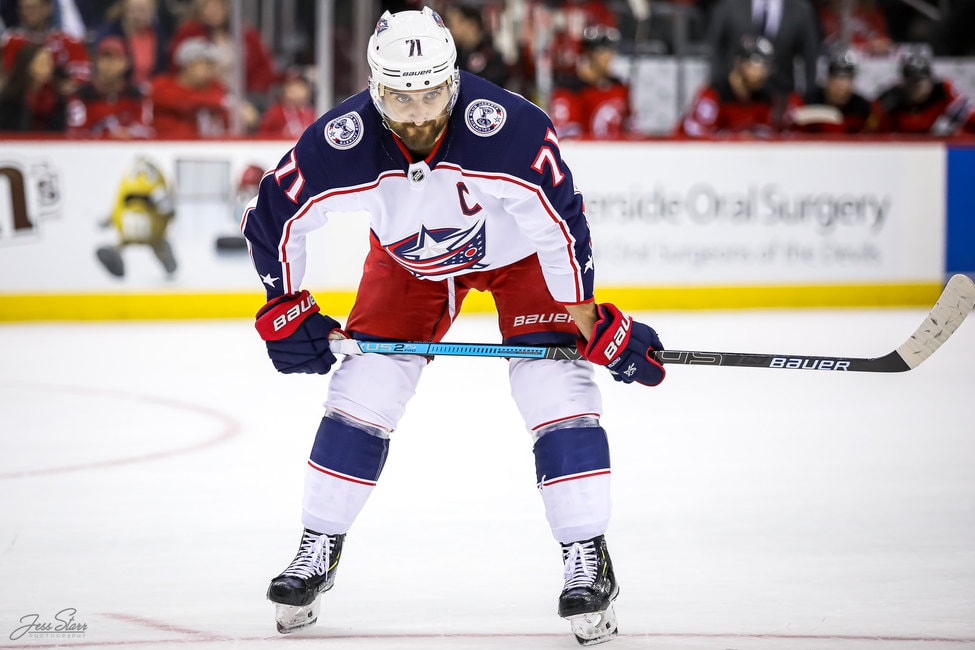 "So I don't think for us it's not been hard. It's difficult the way we play but that's our style. Obviously would not like to be playing that many periods but we're fully capable of handling that load and don't feel any worse for the wear right now. So we're excited for the opportunity that we have in front of us tomorrow after a tough one yesterday. We're a team that always seems to be able to put things behind us and get ready for the next one. We're really looking forward to that challenge."
The question that some have been asking is how can the Blue Jackets recover from losing such a heartbreaking game where Joonas Korpisalo set an NHL record for saves in a playoff game and Seth Jones set the record for most time on ice in a playoff game. It's simple. They've move on from Game 1.
That game will be talked about for many years to come. At some point, the players will reflect on the game and everything that happened. But that time isn't now. The sole focus for these Blue Jackets is Game 2.
Many thought they wouldn't recover from the way they lost Game 4 against Toronto. What did they do? They pitched a shutout. As Tortorella recently said, the way you lose momentum is if you hand it to the other team. It's a new game and a clean slate. The Blue Jackets will be more than ready when puck drop comes. It's completely second nature to them no matter the adversity surrounding them.
Side Dishes
The team was supposed to practice on the ice Wednesday. But as you can imagine, that did not happen. They did however have a video meeting.
Tortorella did not have an update on the status of Elvis Merzlikins. He did however say Vladislav Gavrikov is fine and good to go after blocking a shot up high right before Brayden Point's game winner.
Need a reminder how young these Blue Jackets are? Their current top line of Alexandre Texier, Pierre-Luc Dubois and Liam Foudy are 20, 22 and 20 respectively. They don't look out of place either. Expect this line to stay put for the time being.
In a game that went over 150 minutes total, it was interesting to see both Eric Robinson and Nathan Gerbe get under 20 minutes each. It shows Tortorella leaned on his horses. One has to expect that he wanted to make sure he didn't catch the fourth line on a mismatch against the Lightning's top-two lines. With everyone coming off that game, it will be interesting to see if there are any adjustments to time on ice. Tortorella will send his horses out as usual. But I am wondering if the times will even out some.
The Blue Jackets proved they can hold the Lightning in check. But they have to find their offense consistently. They'll need more than one line going. They need to find a way to get to three goals if possible.
Finally, there's one thing I'm watching closely. Josh Anderson. No update of any kind was shared Wednesday. But he's just being cleared by the doctor's away from joining the lineup. Say the series gets to 2-0, do the Blue Jackets see if he's ready? He would instantly become an integral part of the series should he be healthy enough. Stay tuned and keep this in mind as we go.
The post Blue Jackets Are Business as Usual With Game 2 Preparations appeared first on The Hockey Writers.
Sports League Management
Start using it today
It's FREE!
Start