Published on Wednesday, September 9, 2020
50
Reads
0
Comments
Maple Leafs Rumor: Kyle Clifford Out, Wayne Simmonds Potentially In
In an update on the rumors and news regarding the Toronto Maple Leafs, Tuesday could be a potentially interesting and memorable day for the organization if speculation surrounding the team turns out to have any truth behind it.
First, there was talk that Kyle Clifford might have been told he's not going to be re-signed by the organization. That was followed by news that an interesting forward would be eyeing the team in free agency.
There's no guarantee that either player is connected, but it's easy to draw an association to the two stories based on the situation the Maple Leafs are currently in.
The Clifford Buzz
On Tuesday, Kyle Clifford changed his social media profiles.
It caught the attention of a number of fans in Leafs Nation that Clifford had removed his connection to the Maple Leafs in his bio and while that doesn't necessarily mean he's done with the organization, it's often an indication that the process has begun for the player to move on or look elsewhere.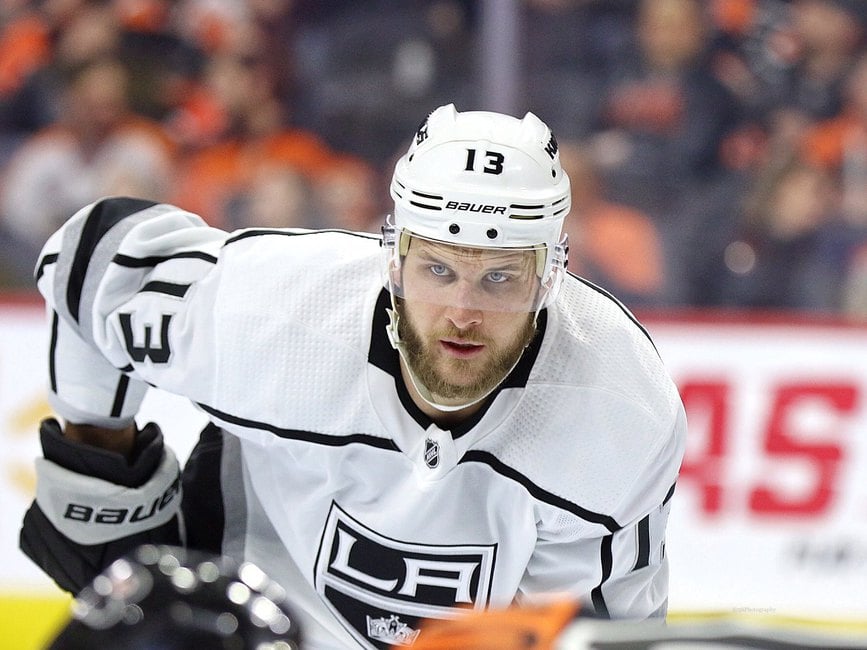 At first glance, it might seem odd that the Maple Leafs and Clifford would part ways. He's the type of forward the team is ultimately looking for in free agency. He's cheap, he's gritty, he's flexible and doesn't necessarily need to play every night to be effective. If Clifford leaves, GM Kyle Dubas is likely looking for another Clifford-type player to replace him.
But, the key to remember here is the conditional pick that comes with re-signing Clifford to an extension. As part of the deal with Los Angeles, if the Maple Leafs bring Clifford back, the 2021 pick that was worked into that deal becomes a 2nd rounder.
Thus, it's not quite as black and white as just retaining a cheap, gritty bottom-six forward.
Related: Oilers News & Rumors: Bouchard, Puljujarvi, Murray Trade Talk, More
The Wayne Simmonds News
Also on Tuesday, Pierre LeBrun posted an article on The Athletic that he conducted with pending unrestricted free agent forward Wayne Simmonds. Simmonds is likely to leave Buffalo after a down season and is looking to catch on with a team that sees value in him and that will allow him to get back some of his old magic as one of the game's top power forwards.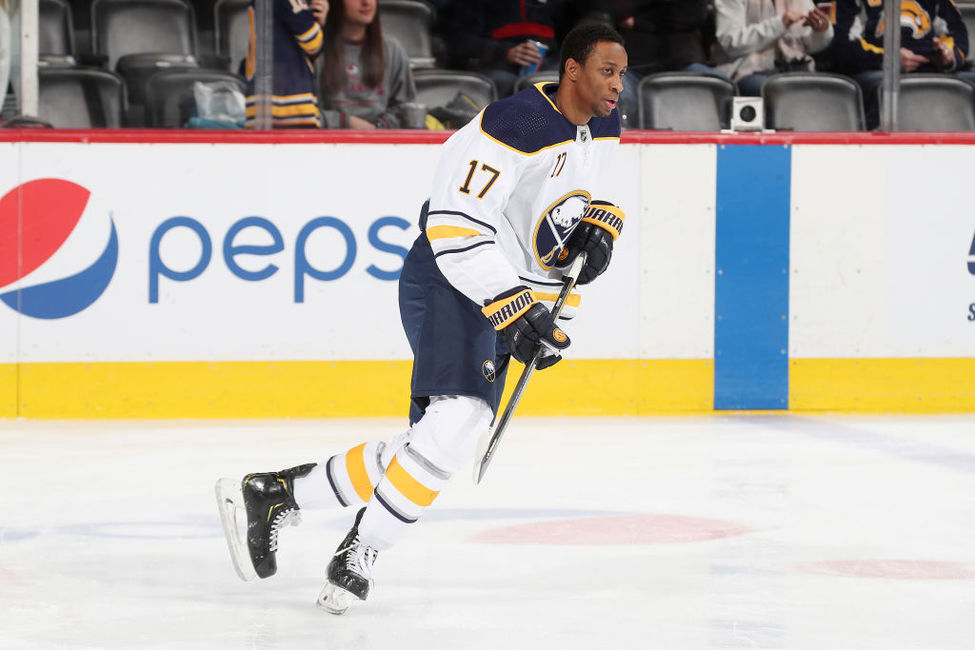 He's apparently got his eyes on Toronto.
Simmonds said to LeBrun that he moved just north of Toronto and has been spending a lot of time in the city. Fans have been asking him constantly when he'll sign with the Leafs and he's admitted he's looked at their situation and could potentially see himself as a fit.
He explained:
"So of course it's crossed my mind. I know they're in a bit of a salary cap situation and things of that nature, but you know I'm open to everything, Toronto's got a great core of players and I think that's definitely a team where I could go in and make an impact right away. It's up to the teams. Whoever wants to choose me, I'll be waiting. I'll definitely be ready to go.''

source – 'LeBrun: What does the future hold for Wayne Simmonds in new NHL economy?' Pierre LeBrun – The Athletic – 09/08/2020
Simmonds added that he wants to go somewhere he can make a difference and help a team. He added, "All I have in my mind is that I'm ready for this upcoming season whenever it does happen. I'm looking to make a huge impact wherever I go."
Related: 3 Takeaways from Islanders' Game 1 Loss to the Lightning
Should Dubas Be Looking at This?
Simmonds is going to be coming off of a contract that paid him $2.5 million this past season. Clifford is potentially leaving as an $800K player. There's a bit of a difference in price there and $1.7 million makes up a huge portion of money the Leafs don't necessarily have, especially when you consider their priority should probably be their blue line.
That said, Simmonds has already noted he's open to talking any kind of deal and he's likely looking at taking a haircut on his next salary because of the flat salary cap. If he sees Toronto as a place he can play with really talented offensive players and he's open to a deal that would be more like $1 million to $1.5 million, this seems like an easy decision for Dubas.
---
---
Catch up on all the latest NHL Rumors
The post Maple Leafs Rumor: Kyle Clifford Out, Wayne Simmonds Potentially In appeared first on The Hockey Writers.
Sports League Management
Start using it today
It's FREE!
Start