Published on Wednesday, September 9, 2020
40
Reads
0
Comments
Maple Leafs News & Rumors: Babcock, Borowiecki, Kokkonen & More
In this edition of Toronto Maple Leafs News & Rumors, I'll share the news that former Maple Leafs head coach Mike Babcock has been interviewed for the head coaching job of the Washington Capitals. Second, I'll take a flyer on a rumor out of Ottawa that long-time Senators defenseman Mark Borowiecki might not be with the team next season.
Related: Maple Leafs Radical Trade Rumors: Nylander, Ekblad, Nurse & Subban
Finally, I'll report news that Maple Leafs prospect Mikko Kokkonen's team in Finland has been quarantined after members tested positive for COVID-19.
Item One: Capitals Have Interviewed Mike Babcock for Coaching Job
On Hockey Night in Canada and on Sportsnet.ca this weekend, NHL insiders Elliotte Friedman and Chris Johnston reported that candidates have been interviewed for the vacant Washington Capitals head-coaching job, including Babcock.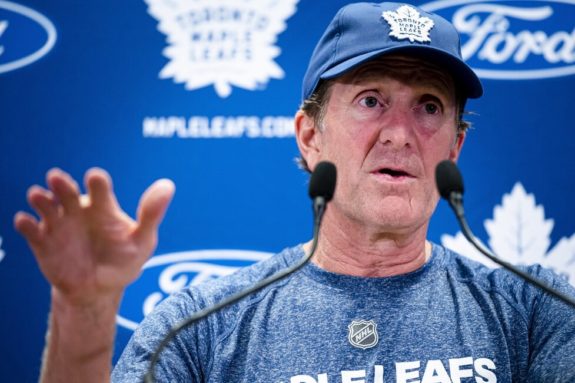 The Capitals are interested in hiring experience. The two other names that emerged were former Vegas Golden Knights, Columbus Blue Jackets, and Florida Panthers head coach Gerard Gallant and former New York Islanders, Carolina Hurricanes, Nashville Predators, and Philadelphia Flyers coach Peter Laviolette. Todd Reirden lasted only two seasons behind the Capitals' bench and was fired after they lost to the Islanders in the first round of the 2020 Playoffs.
The report noted: "Last week the reports got out that the Washington Capitals had permission to interview Peter Laviolette for their vacant head coaching job, this week it's believed that they interviewed Toronto's former head coach Mike Babcock, And he is a legitimate candidate for the position."
Sportsnet tweeted that the team also talked with both Babcock and Gallant. The Golden Knights surprisingly let Gallant go after only two seasons as their coach. He was awarded the Jack Adams award in 2018 and he will find another NHL coaching opportunity soon.
Related: Turning Pro vs. Playing College Hockey: Which Is Better?
It would be interesting if the Capitals decided to hire Babcock. Although he has solid credentials and an excellent record, rumors about some of his actions and his treatment of players suggests he might be a long-shot for a coaching position any time soon. The former Stanley Cup-winning coach is a polarizing figure in the NHL.
Reirden's firing suggests that Capitals management is aware that the team is ageing, and the organization's window of success with their current group, led by future Hall of Famer Alex Ovechkin, is closing. Whatever happens, the Capitals are a strong team, and they will respond to a strong coach.
Given Barry Trotz's success with the Islanders – they're the Cinderella story of this season's Stanley Cup playoffs – you have to wonder if denying Trotz the raise he thought he deserved after the Capitals won the 2018 Stanley Cup might be replayed if the organization had to do it again.
Item Two: Is Mark Borowiecki's Time In Ottawa Over?
Does Borowiecki know something, and is he giving everyone else a hint? The long-time Senator is a pending unrestricted free agent and recently changed his Instagram account to remove all reference to the team. Instead, his account simply names him as an NHL player.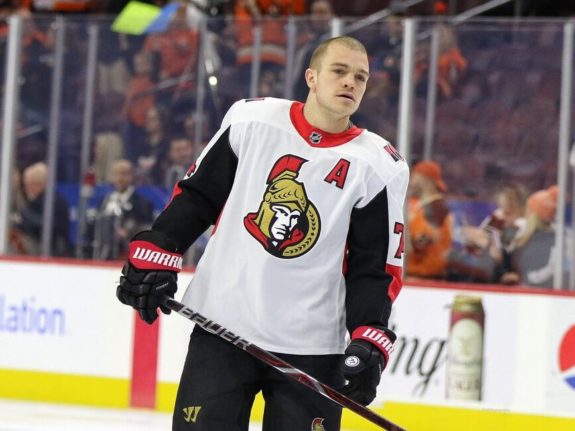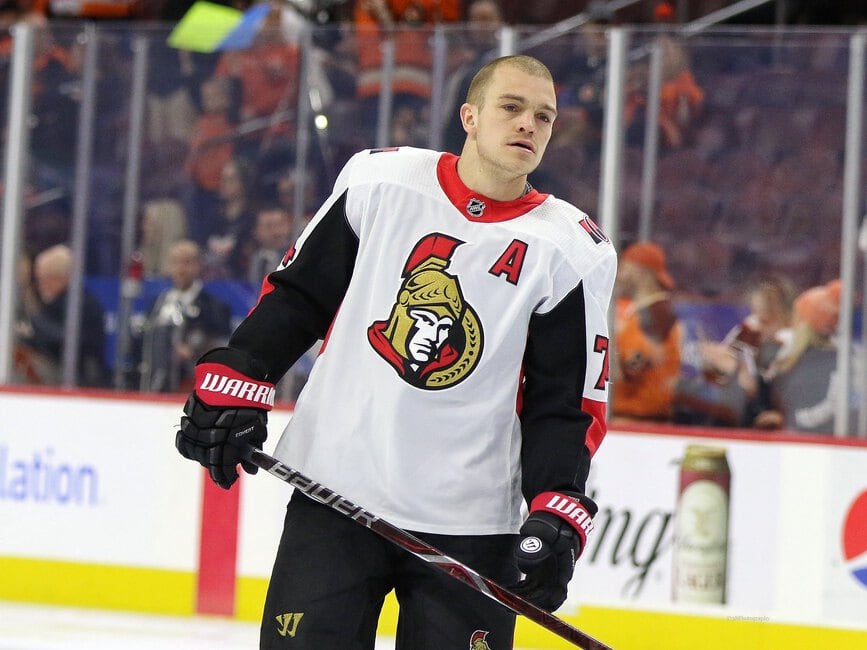 Few people – outside an occasionally fallen opponent – don't like Borowiecki. He's a gamer who's best known for his hard-hitting style. He totaled 199 hits last season and added 120 blocked shots in 53 games.
It strikes me that the Maple Leafs could use someone like Borowiecki who would be a strong presence as a hitting machine. Right now, Jake Muzzin is the most physical player on the team. I think Borowiecki would look good in a depth role on the Maple Leafs.
Related: 11 NHL Teams Without a Stanley Cup
It would help the Maple Leafs to have someone ride shotgun for any of the young defensemen the team would skate next season. I'm thinking of the kind of partnership Chris Tanev has with the Vancouver Canucks wunderkind Quinn Hughes. Specifically, Borowiecki might fit well with Rasmus Sandin.
Although he's never been an offensive threat, Borowiecki still scored seven goals and 18 points during the 2019-20 season. If the Senators don't sign him, someone will surely pick him up. He also won't be an expensive contract, right now he's currently on a $1.2 million contract and his next contract would likely be in the same range or less (from, "Are Mark Borowiecki's days as a Senator numbered?, Ottawa Sun, 30/08/20).
Item Three: Mikko Kokkonen's Quarantined in Finland after Coronavirus Outbreak
This weekend, Finland's Jukurit club – the team Maple Leafs prospect Mikko Kokkonen plays with – was put under quarantine after three members of the U20 (junior team) tested positive for COVID-19. Kokkonen was a third-round (84th overall) pick in the 2019 NHL Entry Draft.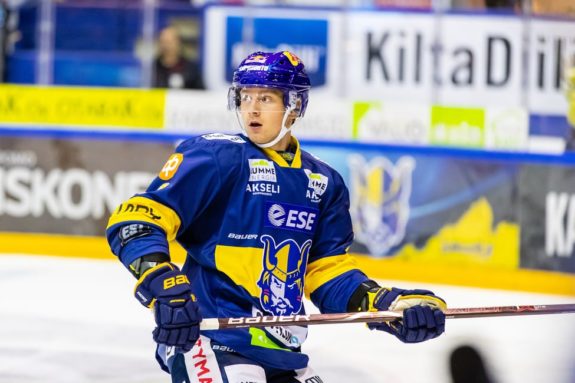 All matches for the junior team and all training for the U20 and younger players were cancelled and the entire U20 team entered quarantine. The club's CEO Jukka Toivakka reported that players with symptoms on Sunday night were tested on Monday and three tested positive. The team reported that, over the weekend, many players had gone home or on holiday.
Interestingly, the region of Finland where Jukurit is located has few infections. In fact, Finland as a whole has only about 20 cases per day. Jukurit reported that further testing after contact tracing increased the number of positive COVID-19 cases to 20 people, including members of the Liiga team. The Liiga season is set to begin on Oct. 1.
What's Next for the Maple Leafs?
Maple Leafs' headlines are dominated by the "final landing place" of starting goalie Frederik Andersen. I wonder if there's so much resonance with this conversation that it would be difficult for him to return to the team. The conversation is so pervasive and animated.
Related: Maple Leafs News & Rumors: Considering Future Trades?
Andersen has as many supporters as he does detractors. Like me, most fans have leaned back to watch what unfolds. After almost a year of talk that Kasperi Kapanen was the trade the Maple Leafs "had to make," that conversation finally proved correct.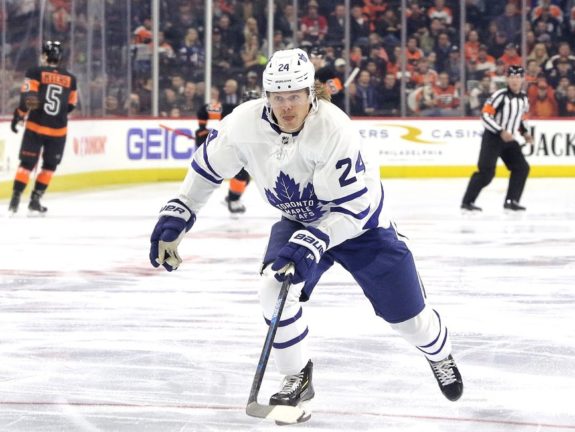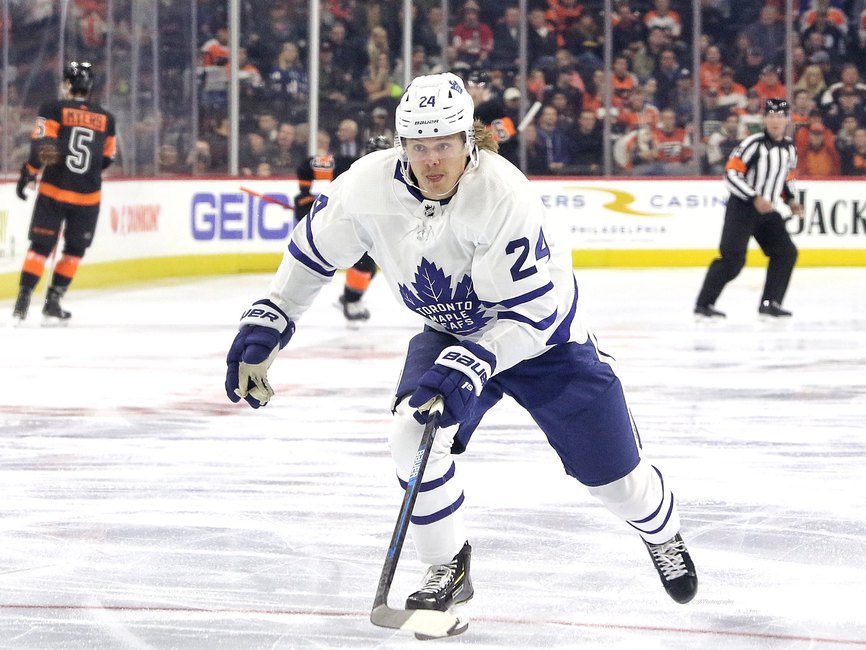 It will be interesting to see what happens with Andersen, but I don't think it will take a year to resolve. Can public conversation push a team into action?
---
---
The post Maple Leafs News & Rumors: Babcock, Borowiecki, Kokkonen & More appeared first on The Hockey Writers.
Sports League Management
Start using it today
It's FREE!
Start