Published on Wednesday, September 9, 2020
40
Reads
0
Comments
Oilers News & Rumors: Bouchard, Puljujarvi, Murray Trade Talk, More
In an Edmonton Oilers news and rumors update, the team has loaned a couple more players to Europe, there's further talk regarding Jesse Puljujarvi as well as some debate about where he'd play if he returned, and the Oilers GM talks the potential of trades and when the team might make them. Who might be on his radar?
Finally, there is speculation the Oilers are looking at signing a former depth player, but the question is why?
Oilers Loan Bouchard and Haas to Europe
The Edmonton Oilers have loaned defensive prospect and London Knights standout star Evan Bouchard to Sodertalje SK of the Swedish HockeyAllsvenskan for the start of the 2020-21 season. The team made the announcement Tuesday, immediately following an announcement that Gaetan Haas will also be heading to Europe.
Because no official date for next season has been decided, players are starting to head over to Europe with regularity and for Bouchard, HockeyAllsvenskan is the second-highest league in Sweden. Speculation is that he'll be back sometime around early December, as will others being loaned out to get more playing time and development.
As for Haas, he was loaned to SC Bern of the Swiss National League.
Oilers Interested in Signing Adam Cracknell
As per TSN's Ryan Rishaug, the Oilers have apparently held some conversations with Adam Cracknell and a contract might be worked out to add him to the AHL roster and possibly be a call up in the event of injury.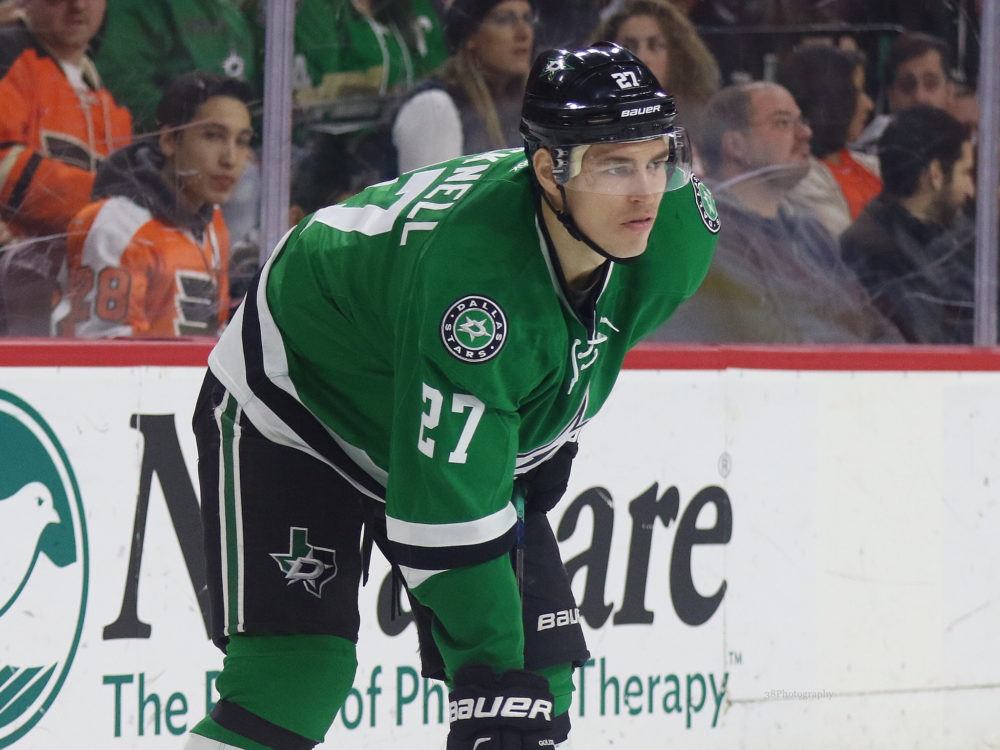 If accurate, it's an interesting decision by the Oilers. Speculation is that there will be a great deal of bottom-six depth available for teams to pick up this offseason and there should be a ton of affordable options for the Oilers to pursue without having to commit a contract so early in their offseason.
Cracknell has played with Edmonton in the past, suiting up for eight games in the 2015-16 season. He was mildly productive after leaving Edmonton and joining the Dallas Stars, but he's spent most of his years since moving from AHL team to AHL team.
Related: Golden Knights' Mid-Postseason Awards
Oilers Looking at Goalies and Trades In Late September
Despite some teams making moves already in this offseason and with news the draft will be moved up to October 6, the Oilers don't seem to be in a huge rush to make trades. GM Ken Holland noted that he doesn't expect the team to make any deals until late September or early October.
As per Jim Matheson of the Edmonton Journal, Holland said he was looking at finding the best possible goaltending tandem he can. There is speculation he's kicked tires on Pittsburgh Penguins netminder Matt Murray.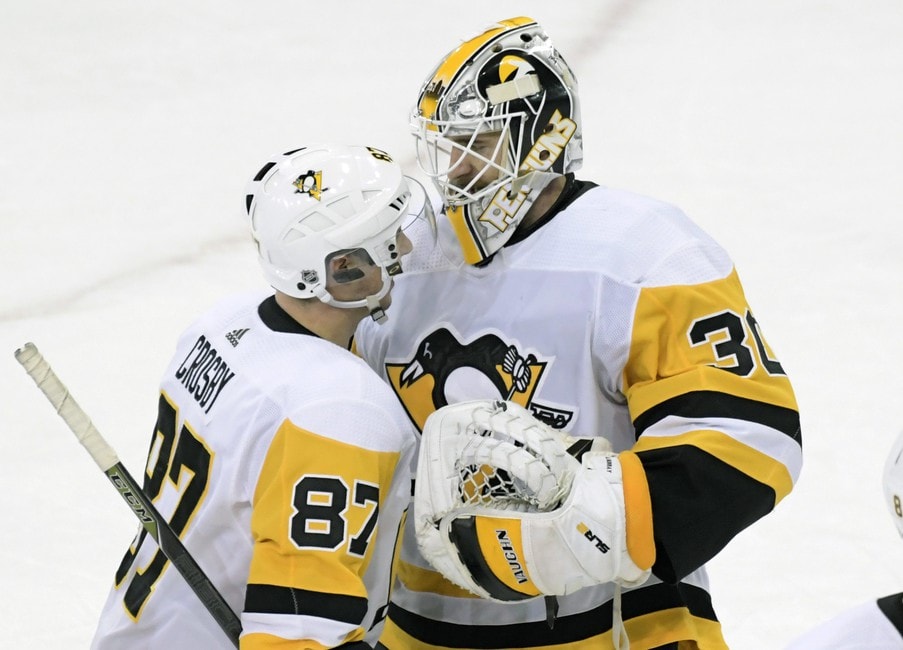 Holland explained:
"It's become a two-goalie league. That's been the case for the last few years given the parity. There's not many 70-game goalies anymore, if at all. Sixty seems to be the limit and there's still 22 games (for another guy). Obviously there's teams who play one guy 50 to 60 games and he's clearly the No. 1, an obvious workhorse but the goal is to have a two-man system.

source – 'Edmonton Oilers looking for two goaltenders to share net next season' Jim Matheson – Edmonton Journal – 09/06/2020
If the Oilers add a player like Murray, or someone in his price range, it will certainly affect which forwards the Oilers go after or the deals they may do with RFA free agents like Ethan Bear.
More Talk on Puljujarvi
According to Bob Stauffer, if the Oilers bring back Jesse Puljujarvi, he believes the forward will need to start near the bottom and work his way back up. That take has been heavily debated by fans since the comments were made, many wondering why the Oilers wouldn't give Puljujarvi the best opportunity to succeed or shine before a trade?
It sounds like the belief among Oilers executives is that Puljujarvi needs to prove himself in the NHL and hopefully it means Holland isn't relying on signing the forward, bringing him back from Finland and thinking he can start producing when he's never proven he can do so regularly in the league.
More Potential Trade Options For Oilers
Allan Mitchell of The Athletic took a look at some trade options for the Oilers this offseason and noted a few key targets at each position.
In goal he mentioned Darcy Kuemper out of Arizona, Murray out of Pittsburgh, and Frederik Andersen out of Toronto. At forward, he looked at Nikolaj Ehlers, Andreas Johnsson, Tyler Bozak, Chris Tierney, Connor Brown, Brett Connolly and Jake DeBrusk.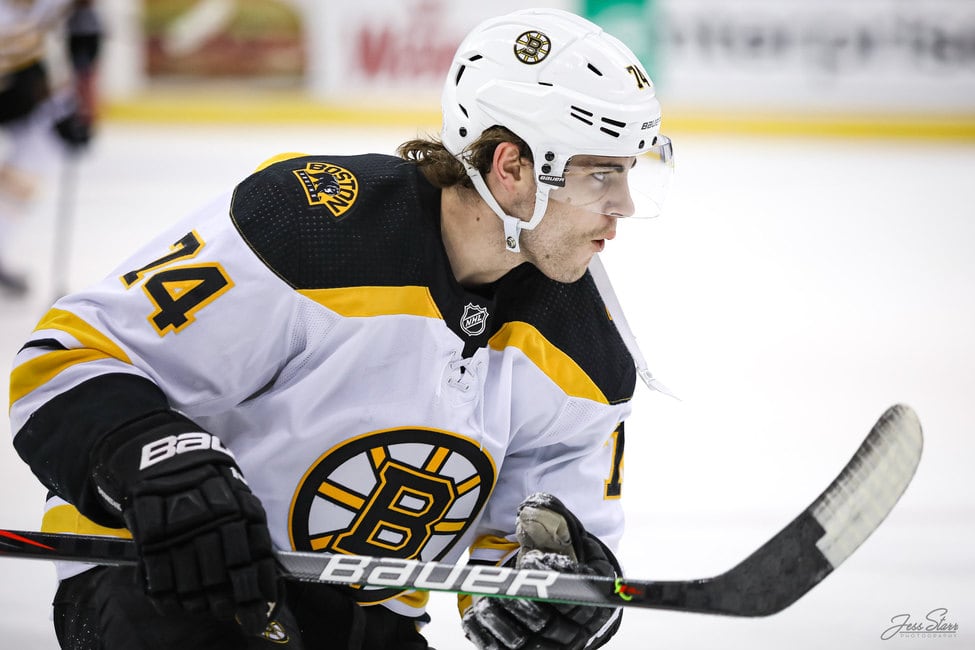 Mitchell writes:
It comes down to how much Edmonton wants to improve next year. Holland had the Oilers in the playoffs when the regular season ended, second place in the Pacific Division. Adding a goalie like Kuemper would seem the most prudent move, although the DeBrusk trade could pay off handsomely for years to come.

source – 'Lowetide: Potential trades and partners for the Oilers' offseason' – Allan Mitchell – The Athletic – 09/08/2020
---
---
Catch up on all the latest NHL Rumors
The post Oilers News & Rumors: Bouchard, Puljujarvi, Murray Trade Talk, More appeared first on The Hockey Writers.
Sports League Management
Start using it today
It's FREE!
Start