Published on Wednesday, September 9, 2020
50
Reads
0
Comments
Red Wings News & Rumors: Draft Day, Loans & More
It has been almost six months since the Detroit Red Wings have played a game of hockey. News is hard to come by as the team waits for 2019-20 to officially come to a close. However, the Red Wings can't afford to sit still as summer comes to an end. Luckily, recent developments mean that fans won't have to wait much longer before next year's team can start taking shape.
Related: Ranking NHL Teams By Defensemen
Let's take a look at what the team has been up to, as well as some of the news around the league that is pertinent to the Red Wings.
Filip Larsson to Almtuna
Almost a week ago, the Red Wings announced that they loaned Filip Larsson — the team's top goaltender prospect — to Almtuna of Sweden's secondary league.
Larsson joins a long list of players within the Red Wings' system that have been loaned overseas as the European leagues start up. He had a rough season in 2019-20, starting in the AHL before a demotion to the ECHL. This assignment could serve as a catalyst for Larsson to gain some momentum before returning to North America.
Larsson joins fellow Red Wings prospect Gustav Lindstrom in Almtuna. Almtuna is slated to begin on Sept. 11. As the Red Wings continue to wait until hockey returns to Detroit, fans should keep and eye on Almtuna to watch for early signs of progress from both Larsson and Lindstrom.
Draft Day Moves Up
News around the league broke that the 2020 Draft would be moved up from Oct. 9 and 10 to Oct. 6 and 7.
This moves the draft from the weekend to the middle of the week — day one of the draft will now be held on a Tuesday night. This news also comes coupled with the revelation that the official start of free agency will begin just two days after the draft.
Red Wings fans are likely starved for some tangible news and acquisitions, and these developments should be welcome news for that crowd. The talk of who the team should select at fourth overall should intensify down the stretch here. I have profiled a handful of candidates for the pick – including my personal favorite: Lucas Raymond.
The focus will then shift towards free agency. The Red Wings have some interesting options available in the open market, and general manager Steve Yzerman has said he would like to get aggressive during this offseason. (from 'Wojo: Amid Wings' pain and pandemic, Steve Yzerman has lots to consider,' Detroit News, 05/27/2020)
Pronman's Ranking
Corey Pronman of The Athletic is in the middle of releasing his 2020 organizational rankings, and the Red Wings have fallen a few spots from last year. After ranking 13th last year, the Red Wings came in at 18th this year, due in part to Pronman's new system of ranking each organization.
One player that improved his standing was defenseman Moritz Seider, the team's top pick in last year's draft.
Related: 7 Red Wings Prospects That Busted
"His wingspan, great mobility and elite physicality allow him to make so many stops and project as a tough minutes defenseman in the NHL," Pronman writes. "Seider can move the puck, although I don't ever see him as a big offensive player, as there will be stretches he can be quite bland with the puck. There are stretches he makes a very nice outlet pass with pace as well." (from '2020 NHL organizational rankings: No. 18 Detroit Red Wings' – The Athletic – 9/1/20)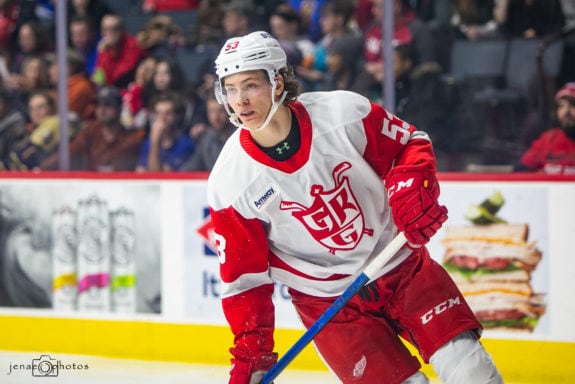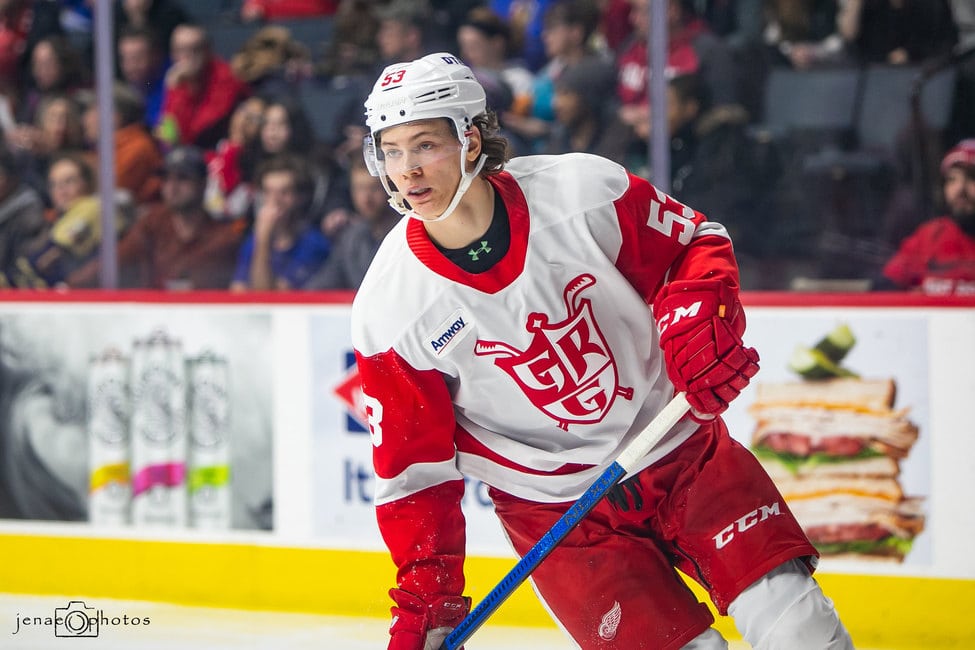 Other notable risers on Pronman's list are Elmer Soderblom (2019, 159th overall) and Robert Mastrosimone (2019, 54th overall). As the Red Wings continue to rebuild, they need to accumulate more risers than fallers. A successful draft next month will go a long way towards improving their standing in Pronman's rankings, as well as others in the scouting community.
Stay tuned for more Red Wings and hockey news as we inch closer towards the offseason.
---
---
The post Red Wings News & Rumors: Draft Day, Loans & More appeared first on The Hockey Writers.
Sports League Management
Start using it today
It's FREE!
Start