Published on Saturday, September 12, 2020
53
Reads
0
Comments
Bruins' 2020 Trade Deadline Deals Fail to Produce Like 2019
At the trade deadline in 2019, Boston Bruins general manager Don Sweeney pulled off two trades that helped his club go on a run to the Stanley Cup Final. They came up one win short, though, losing Game 7 at home to the St. Louis Blues, but without those moves, the Bruins may not have even reached the Cup Final.
Related: Do You Know Your Bruins Trivia?
This season at the deadline, Sweeney made two separate deals with the Anaheim Ducks to add a pair of forwards in Ondrej Kase and Nick Ritchie. Those deals did not work out the way the Sweeney and the Bruins would have liked as they were bounced in the second round of the playoffs in five games by the Tampa Bay Lightning.
It's safe to say that Sweeney hit the jackpot in 2019 with the acquisitions of Charlie Coyle and Marcus Johansson, but this season, Kase and Ritchie were a post-deadline disappointment.
2019 Deadline Deals
Sweeney first acquired Coyle from the Minnesota Wild for Ryan Donato and a fifth-round pick in the 2019 draft. Coyle came in and did not make much of an impact in the regular season as they would have hoped he would.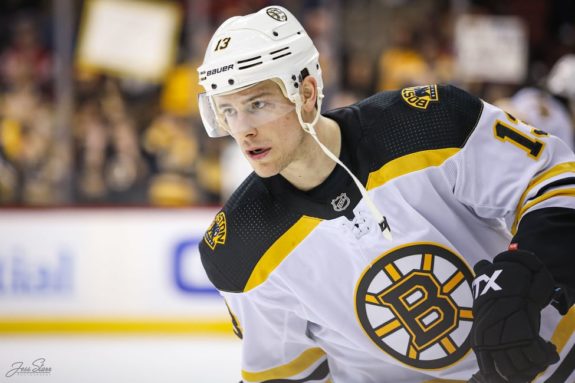 After scoring just two goals and dishing out four assists in 21 regular-season games, Coyle brought his game to another level in the postseason. He had nine goals and seven assists in his 24 playoff games, which included goals in three straight games against the Blues. The Bruins liked Coyle so much, they signed him to a six-year, $31.5 million contract extension in November of 2019.
Johansson was acquired from the New Jersey Devils for a second-round 2019 draft pick and a 2020 fourth-round pick. He had one goal and two assists in 10 regular-season games, but he became a valuable bottom-six forward in the playoffs on the third line with Coyle and Danton Heinen.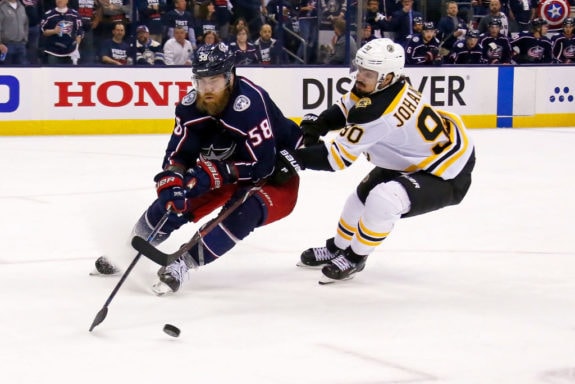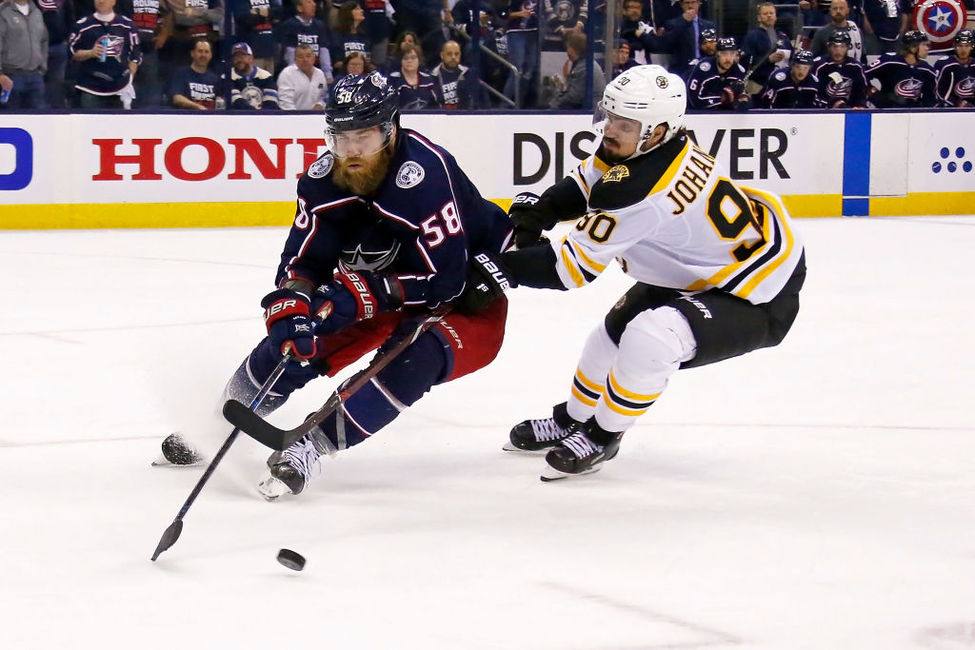 Johansson had four goals and seven assists in the playoffs. He scored a goal in each round of the postseason. Johansson signed a free-agent contract in July of 2019 with the Buffalo Sabres after a productive playoff run with the Bruins.
2020 Deadline Deals Did Not Work Out
All season long in 2019-20, coach Bruce Cassidy was trying to find a goal-scoring right wing for the second line to play next to David Krejci and Jake DeBrusk. Sweeney thought that they found that player in Kase, and they were able to unload David Backes along with prospect Axel Andersson and their 2020 first-round pick in the deal. Three days later, Sweeney acquired Ritchie from the Ducks in exchange for Heinen.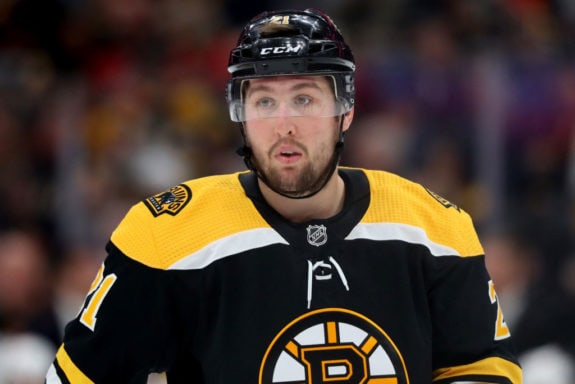 In defense of both Kase and Ritchie, they were acquired in late February, just three weeks before the NHL paused the season on March 12 because of the coronavirus pandemic. After a four-month layoff, not only did the Bruins not find their grove that they enjoyed before the pause, Kase and Ritchie struggled in different ways.
Kase never found chemistry with Krejci and DeBrusk. He had just four assists in the playoffs and did not find the back of the net, despite having some solid chances. He also returned to the Bruins in July and struggled to even get on the ice to practice after being deemed "unfit to participate" after breaking protocols which kept him away from the team during key training sessions. When he finally made it onto the ice in the Toronto bubble, he never became the player the Bruins had hoped for.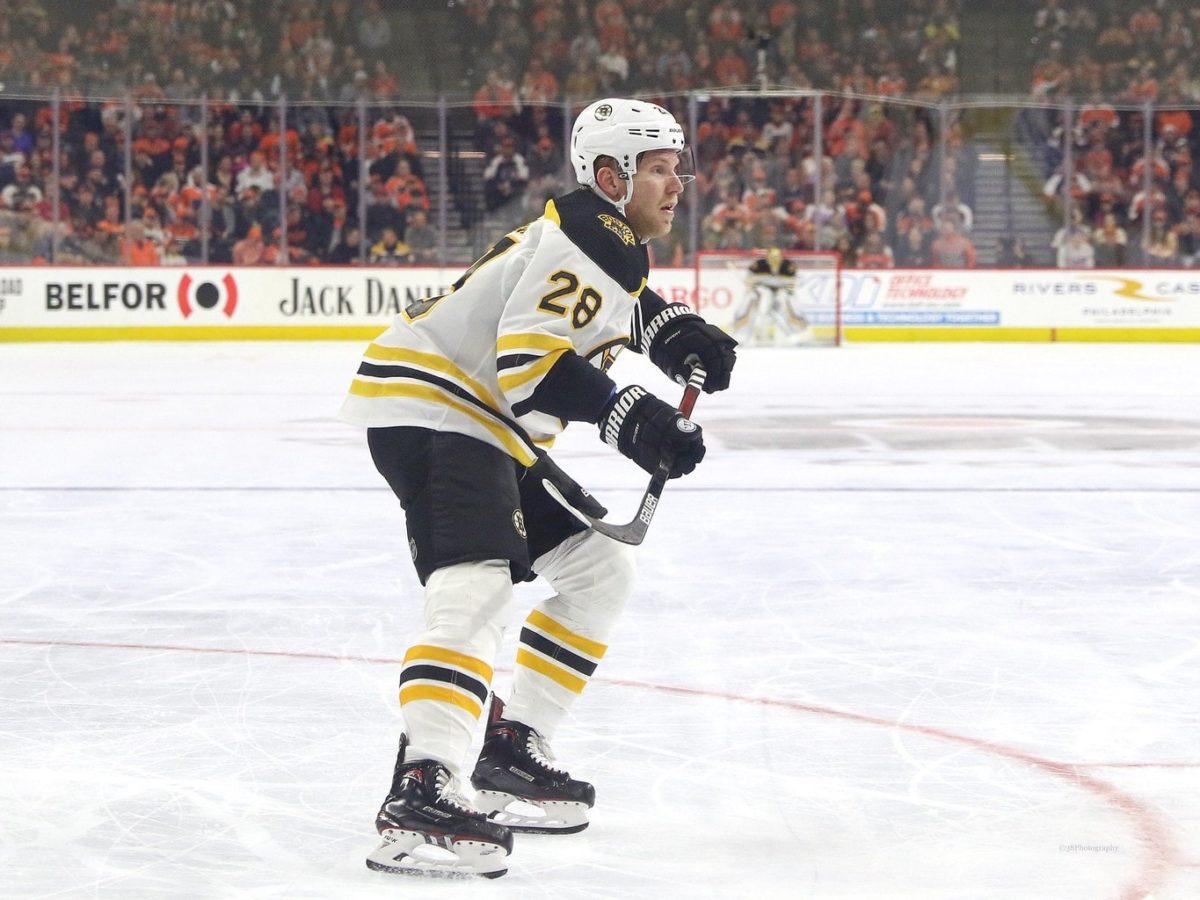 Ritchie was a disaster in the playoffs for the Bruins. He was brought in to add toughness to the bottom six forwards, but ended up taking ill-advised penalties at the wrong times. Against the Lightning, he was called for three penalties, including one five-minute major for boarding, which led to two power-play goals. In the opening round of the playoffs against the Carolina Hurricanes, he was a healthy scratch for the final three games of the series.
Related: Bruins Showdown – Ray Bourque vs. Zdeno Chara
Both players are under contract for the Bruins next season. Kase has one year left on his three-year, $7.8 million contract he signed in October of 2018. He carries a $2.6 million cap hit for next season. Ritchie has one year remaining on his three-year, $4.6 million contract he signed with Anaheim in 2018. He carries a $1.5 million cap hit for 2020-21.
You Win Some, You Lose Some
Sweeney hit it big at the 2019 deadline with Coyle and Johansson, but not so much in 2020. It happens. When you are limited in scoring behind your first line like the Bruins were in 2019-20, deals made at the deadline that do not work out are more magnified when you don't have the same postseason success you had the year before.
---
---
The post Bruins' 2020 Trade Deadline Deals Fail to Produce Like 2019 appeared first on The Hockey Writers.
Sports League Management
Start using it today
It's FREE!
Start