Published on Wednesday, September 16, 2020
34
Reads
0
Comments
Capitals' 2020 Draft Preview
The Washington Capitals will pick 25th overall in the 1st round of the 2020 NHL Entry Draft which will take place on Oct. 6-7. They also have picks in rounds 3, 4, 5, and 6. General manager, Brian MacLellan, has to take stock of his prospect pool and decide what moves are the best for his team now and for the future.
2020 Draft: Round 1
The many highly skilled offensive talents in this draft, especially on the wing, means that there's going to be a top-tier offensive player available at no. 25. Connor McMichael is likely to graduate to the NHL next season, so the Capitals' top prospects will become Brett Leason and Kody Clark. They both struggled in the AHL in 2019-20. The Capitals need to add the best offensive player available at that slot. They hit a home run getting McMichael with the 25th overall pick in 2019.
RELATED: 2020 NHL Draft Guide
If Noel Gunler or Rodion Amirov slide, they could be available when the Capitals pick. However, a surer bet would be Tyson Foerster or Slovak import Martin Chromiak. What all these players have in common, is their height at 6-feet or taller. The Capitals have not used a 1st-round pick on a player under 6-feet since 1994 when they used their 2nd pick in the 1st round to take Alexander Kharlamov 15th overall, though he never played an NHL game. The only player under 6-feet who was picked in the 1st round and played at least one full season for the Capitals was defender Darren Veitch who was selected in 1980.
If there ever was a time to break the 1st-round height streak, this is the year. Elite sniping center/wing Jacob Perreault (5-foot-11) could be available at no. 25. He is considered by many to have the 2nd best shot in this draft after Swedish sniper Alex Holtz.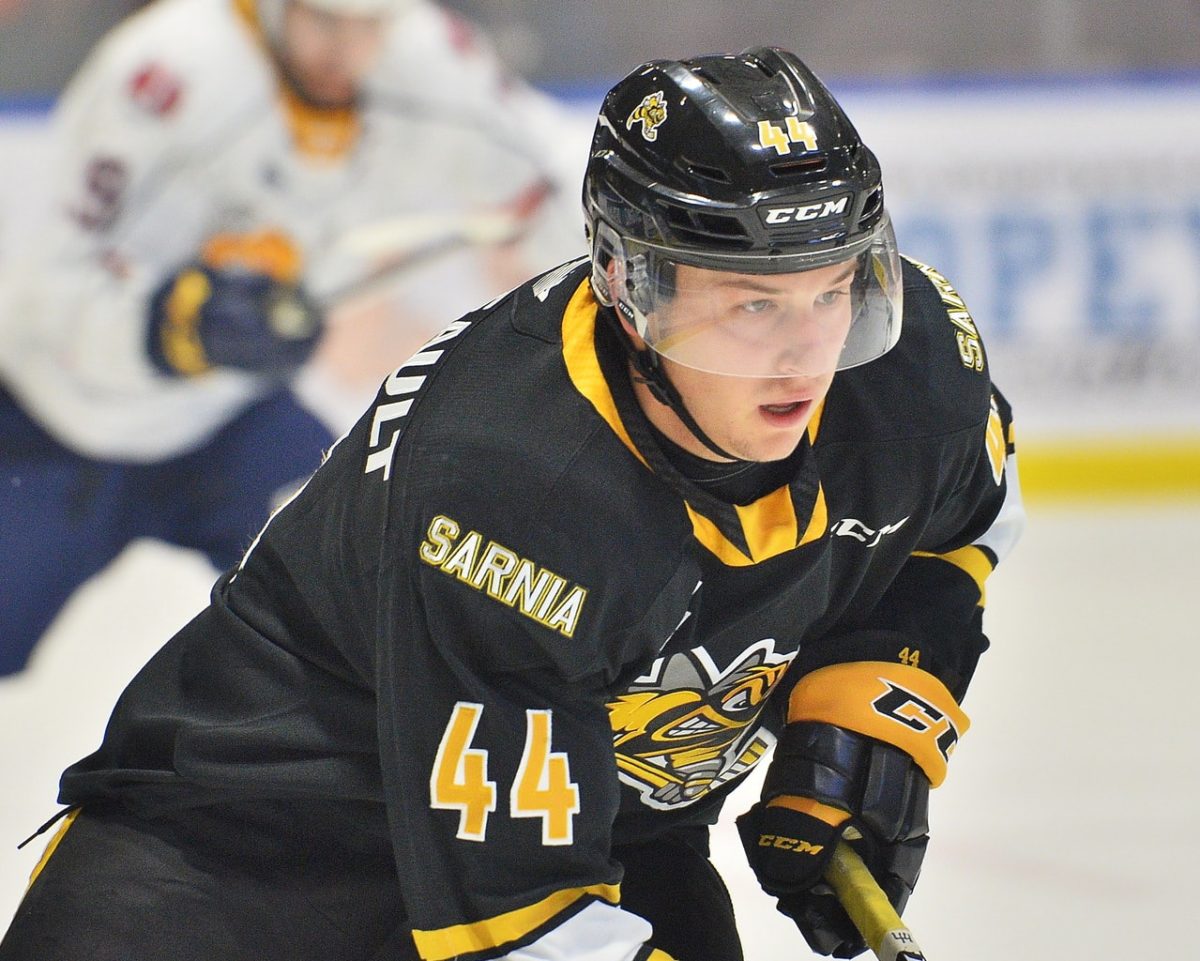 That's some high praise. Other players worth considering, on the smaller side, are Brendan Brisson (5-foot-11), Marat Khusnutdinov (5-foot-9) and Jake Neighbours (5-foot-11). If Jan Mysak (5-foot-11) or Mavrik Bourque (5-foot-10) slide to no. 25, either one would be a great pick. If the Capitals are willing to buck tradition and go under 6-foot, the players available could become franchise-defining talents.
Beyond the 1st Round
Beyond the 1st round, the Capitals should key into boom/bust prospects. They have their depth players locked up for the foreseeable future and they don't have a hard time attracting free agents, which means that the Capitals can field a capable bottom-six without the draft.
RELATED: 2020 NHL Draft: Fisher's Top 500 Final Rankings
With that in mind, they need to find players with top-six forward potential or top-four defenders even if they seem unlikely to reach their ceiling. They may be considered flawed, but they have a distinct skill set that makes them stand out. The Capitals would be betting on themselves to help help these young players blossom at the next level.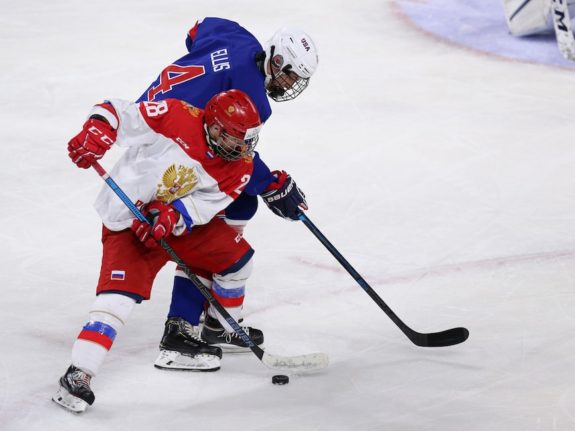 Undersized Russian forwards Alex Pashin, and Daniil Gushchin both offer a tantalizing skill set in 5-foot-8 packages. Pashin was a standout player against MHL level competition in Russia. Daniel Torgersson is a big Swedish winger who's ranked all over the place. Alex Cotton is an overaged defender from the WHL who lit it up this season. Roby Jarventie is a speedy Finnish winger who was very impressive in Finland's Mestis league, effectively their AHL equivalent.
All of these players will be solid NHL contributors if they reach their ceiling, and they are the type of players the Capitals must focus on in this draft with their later picks.
Could Some Roster Moves Yield Additional Picks?
The Capitals are in the rare position of having moveable assets and cap space to play with. After back-to-back early playoff exits, MacLellan might want to move some pieces to revamp his lineup. The forward talent in the 1st and 2nd rounds of this draft is considered to be so good that trading up higher into 1st round or acquiring additional picks in the 26-50 range could be very beneficial to the Capitals prospect pool.
The Capitals have depth a centre. While it might seem counter-intuitive to deal Lars Eller or Evgeny Kuznetsov, there might not be a better time to make this kind of move. Eller could bring a surprising return from teams looking for a capable stopgap top-six center while they wait for their prospects to mature.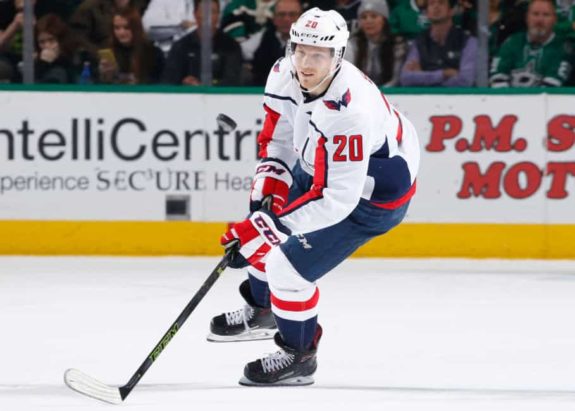 His friendly cap hit also makes him a target for teams looking to bolster their bottom-six with a big veteran presence down the middle. Kuznetsov is a bonafide top-six center with a reasonable salary. It's not that these players "should" be traded, but the potential return is worth investigating.
RELATED: Capitals Face Tough Roster Decisions
My gut tells me the Capitals are going to be focused on their window of opportunity. However, if they are able to get another pick or two in the top 50 of this draft, they could bolster their aging forward core with exciting, gifted, young players who could join the roster in two-three seasons. As the current group starts to age out, youth would be cycled in.
It's all but impossible to "replace" Alexander Ovechkin's production, but if they can get a couple of goal-scorers in this draft, they might be able to reach the aggregate and do so while he still has enough left in the tank to be an important piece in another Cup run.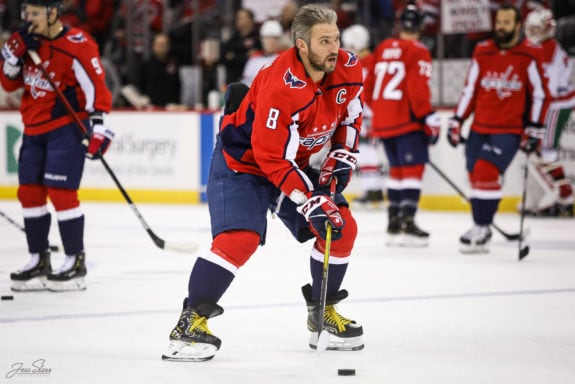 In the 1st round, MacLellan has the opportunity to add a high-end offensive talent. In the subsequent rounds, he can seek value, hoping to find diamonds in the rough that could become full-time NHL contributors. In looking for those hidden gems, he might decide he needs more picks. If that's the case, he may seek to move a roster player or two in the hopes of gaining more draft capital for future success.
---
---
The post Capitals' 2020 Draft Preview appeared first on The Hockey Writers.
Sports League Management
Start using it today
It's FREE!
Start