Published on Wednesday, February 24, 2021
42
Reads
0
Comments
Wild's Penalty Kill Getting a Lot of Practice and It Shows
The Minnesota Wild have been spending a lot of time in the penalty box in this short season so far. There are a couple of players that seem to have trouble staying out of the box and have racked up some high numbers for such a short time. The Wild have gotten lucky they haven't been burned by taking so many penalties and owe a lot of credit to their penalty kill for being so great this season.
Wild's Penalty Kill by the Numbers
Typically, the Wild are known for and have always had one of the better penalty kills in the league. That has stayed true over the last few seasons with a couple of hiccups, including last season's dismal 25th place at just 77.2%.
They've managed to turn that around in their first 15 games this season. Thankfully their penalty kill has been able to save the day in most instances. In fact, their penalty kill is one of the best in the league sitting at 87.3%, which puts them at third overall currently.
They sit just behind the Boston Bruins, who are at 87.7% in 16 games played, and their division rival, the Colorado Avalanche, has the top spot with a whopping 88.2% in 15 games played. Since their return to play from two weeks off due to Covid-19, they've killed off every penalty in their last three out of four games.
Shorthanded Chances
What's equally impressive is looking at their net penalty kill percentage. The net penalty kill takes into account how many shorthand goals a team scores and adds that into their overall penalty kill percent. The Wild drop a couple of places compared to their overall kill percent, but they remain in the top five with 89.1%.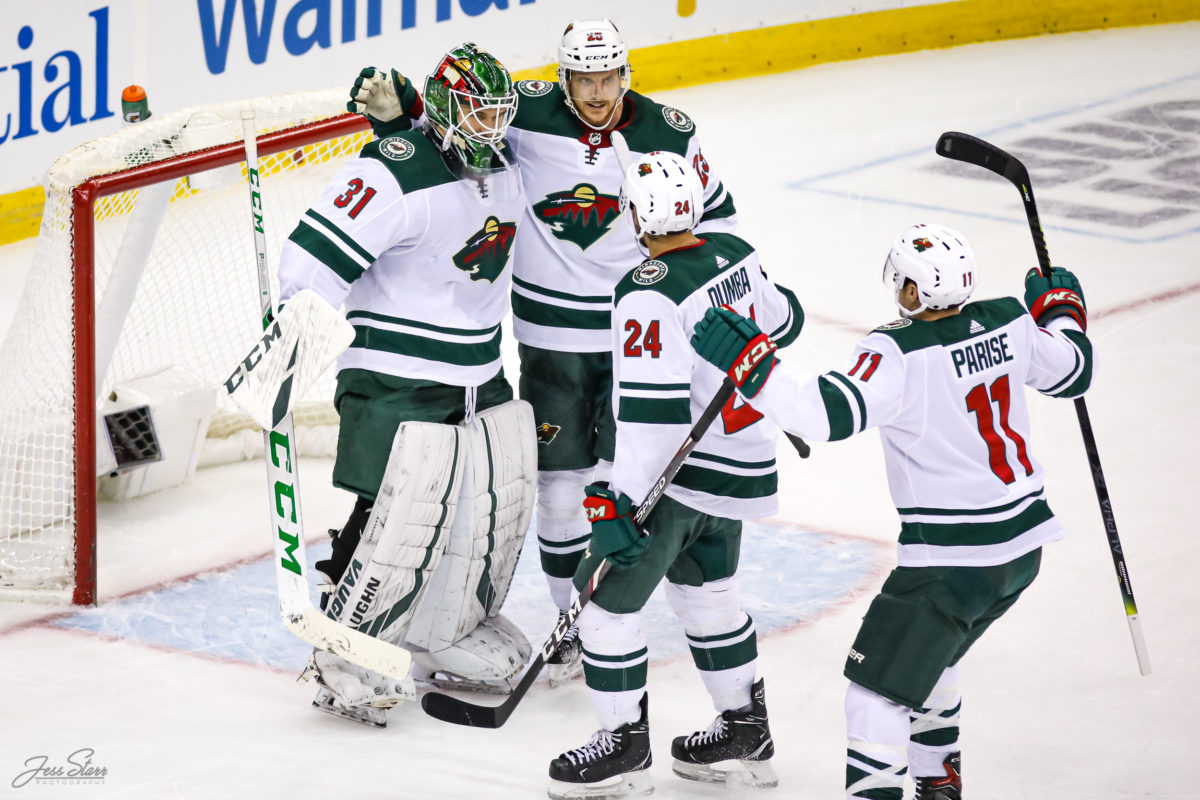 They've only managed to score one time while shorthanded, but it was enough to bump their percentage up almost two percent. The Wild have been scored on just seven times while being shorthanded and are tied for third-least. The only teams ahead of them are the Avalanche once again and the Vegas Golden Knights, who are both tied with six goals scored against them while killing penalties.
To put that number in perspective, the team with the most shorthanded goals-against is the Nashville Predators. They've been scored on 19 times while shorthanded, which is over three times more than the Wild. The Predators' penalty kill percentage is just 68.9%, and their net penalty kill is the exact same, with no shorthanded goals being scored. They're just ahead of the New Jersey Devils, who sit at the bottom with 59.1% overall, but they've managed to score once while shorthanded and moved their net penalty kill up to 61.4%.
Wild Penalty Minutes
In comparison to the rest of the NHL, they are about the middle of the pack with 152 minutes, sitting at 15th for total time spent in the box. The Vancouver Canucks are the most penalized team with 260 minutes, but they've played eight more games than the Wild have. Regardless, the Canucks are still 54 minutes more than the second-place team and over 100 more minutes than the Wild.
The main issue with the Wild's penalties is the amount of time per game that they are in the box. The Canucks spend just over 11 minutes per game in the penalty box, while the Wild aren't that far behind, averaging 10 mins per game.
That doesn't seem like a lot but considering a game is usually 60 minutes with 20 minute periods, the Wild are spending half of a period in the box. That's a lot of time to be down a player regardless of who it is.
Despite the Wild's well-performing penalty kill, they've still been taking too many penalties, and several players are at the top of the list for minutes spent in the box. Those players are forwards Kevin Fiala, Jordan Greenway, and Marcus Foligno.
Marcus Foligno
Now, Foligno shouldn't come as a surprise to anyone, he's the Wild's top hitter, and he's not afraid to get in a fight if necessary. He likes to throw his weight around and is quite good at it as well as changing the momentum of a game with big hits. He's a bigger guy at 6-foot-3", 223 lbs, the Wild signed him knowing how much physicality he'd bring.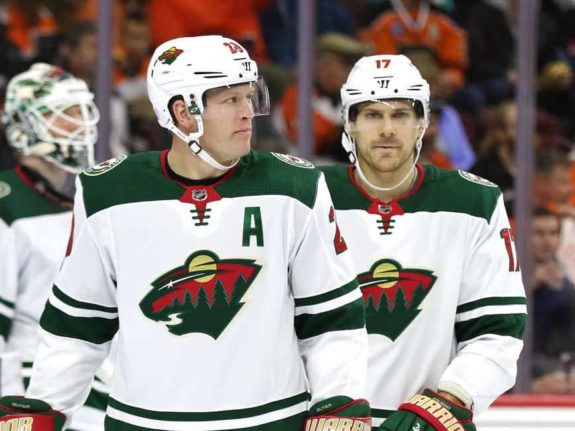 He hasn't spent a lot of time in the box when you take out his majors for fighting. He's currently at 16 penalty minutes, but when you take out the five-minute majors for fighting, he's actually sitting at just six minutes total, so not that bad, especially when you compare them to others on the team.
Jordan Greenway
Greenway is another who isn't a shock to anyone. At 6-foot-6, 241 pounds, he's finally gotten used to using his size as an advantage, and this season he's really shown it. When the season first started, it was clear he wasn't afraid to use his size, but sometimes a little too much. The first half of his penalty minutes were all calls for roughing.
In games where he'd gotten called for penalties, he had three straight games with two roughing calls each, so in total, six penalties straight for roughing. Those games were against the Anaheim Ducks, and the San Jose Sharks, where tensions had started to run a little high, and Greenway was one who stepped up.
However, lately, the main issue in regards to his penalty minutes isn't him using his size, but rather his stick and not moving his feet enough. Greenway gets what a lot of people like to call "lazy penalties", where he's hooking, slashing, and tripping when he could be moving his feet to catch up with the player rather than pull on him with his stick.
His last five penalties have all been stick infractions, with three being slashes, one hook, and a trip. He needs to go back to using his size but move his feet as well like his teammate who sits atop the Wild's penalty minutes.
Kevin Fiala
The real surprise is who sits in the top spot in penalty minutes for the Wild, and that's Fiala. He's actually eighth overall in the league with 27 minutes. However, he did have a boarding call that resulted in both a major penalty, a game misconduct, and a three-game suspension. Subtracting that from his penalties, he still has 12 minutes, which would remain one of the higher numbers on the team.
His penalties are ones that have definitely hurt the Wild over time. At first, he was getting stick penalties like Greenway, but it was high sticking, not hooking or slashing. So, he was moving his feet, but he wasn't keeping his stick on the ice.
The big problem was his boarding, which not only cost the Wild 15 minutes in the penalty box, but he was also out the next three games. So, not only did they lose one of their top-scoring players and power play guys, but they were also facing the Avalanche, one of their toughest opponents.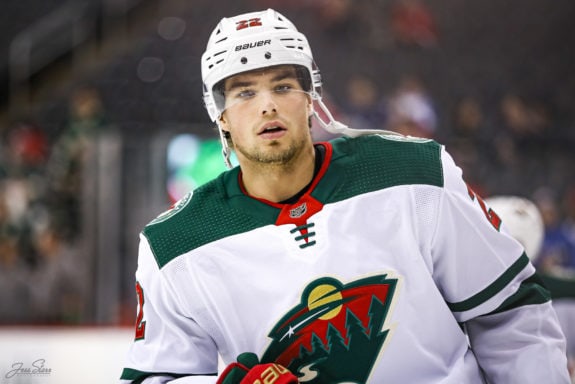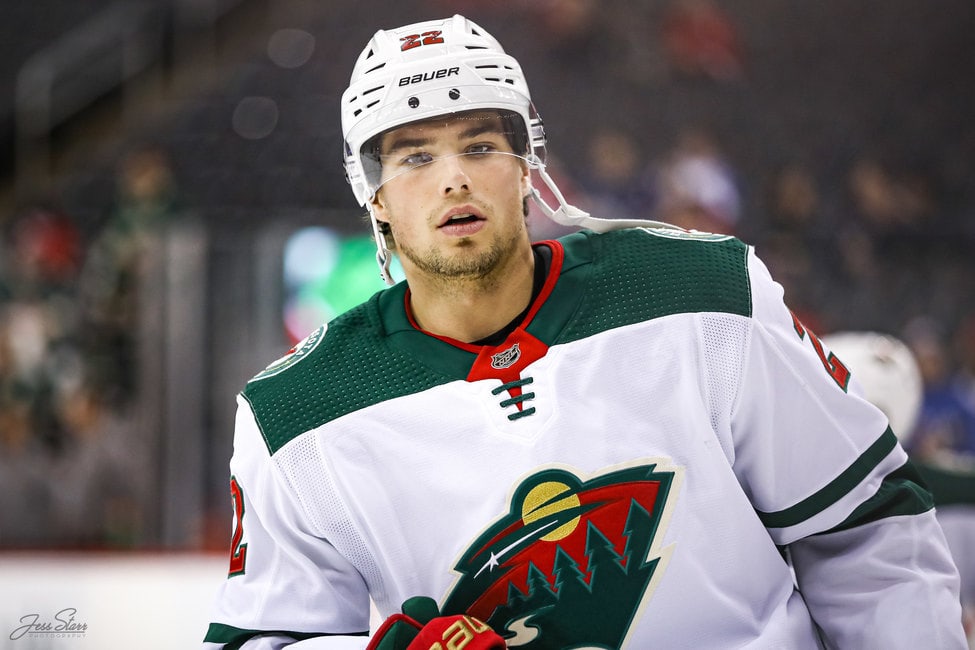 A team they are currently quite equal to when it comes to points and wins as well as games played. Both teams had pauses in their seasons due to COVID-19 around the same time, and the Avalanche are a team the Wild have to face five more times this season.
Staying Out of the Box
As the season progresses, the Wild need to find a way to limit the time they spend in the box. It's not an emergency fix situation yet, but if left uncontrolled, it could spiral out of control. Just because their penalty kill has been able to handle the load so far doesn't mean it will continue to.
The Wild routinely have been able to keep their penalty kill going, but if someone is injured, or they come against a strong power play team like the Los Angeles Kings or the Avalanche, they could be in trouble. These teams aren't the top power play in the league, but in their current division set up, they're above the Wild.
Their biggest struggle on the penalty kill has been when they've gone against the Kings, and they still have to face them three more times. The Wild will need to control themselves and stay out of the box unless absolutely necessary.
They can't continue to spend 10 or more minutes in the penalty box per game. They had started on a good streak when they came back from break, but it's slowly creeping up again. If they can stay under a couple of penalties per game, they should be able to handle things going forward, but they need to be disciplined and move their feet to prevent "lazy penalties."
---
---
The post Wild's Penalty Kill Getting a Lot of Practice and It Shows appeared first on The Hockey Writers.
Sports League Management
Start using it today
It's FREE!
Start