Published on Friday, February 26, 2021
29
Reads
0
Comments
Canadiens' Ducharme Brings Winning Pedigree
Claude Julien was relieved of his duties exactly four years and ten days after being hired on Valentine's Day 2017. In those four years, the Canadiens made the playoffs twice, and the first time was the year he was hired with only a little over a month left in the season; the second, they finished 24th overall but made it because of the expanded playoff field. Mind you, Julien didn't have a great team to work with, and they were going through a rebuild for three of the four years he was there.
Related: Canadiens Fire Julien
That's now in the past: Julien is gone, and in his place, the Canadiens promoted assistant coach Dominique "Dom" Ducharme as interim head coach. (from 'Former Mooseheads coach Ducharme named interim head coach of Montreal Canadiens,' Chronicle Herald, 02/25/2021) Let us look at who Ducharme is and what he may bring to the Montreal Canadiens.
Out With the Old, In With the New
With Julien now gone, the Canadiens have finally stepped away from the old Coaches club and stepped into a new era of coaching. As we all know, Julien replaced Michel Therrien as head coach in 2017; both coaches come from the old school of coaching, setting up a system and having the players play within that system. Both relied heavily on veterans and didn't give much room for rookies to make mistakes; they also had a defense-first mentality, although Therrien was a little more offensive-minded. Essentially Julien had the same style as Therrien, just more defensive-minded.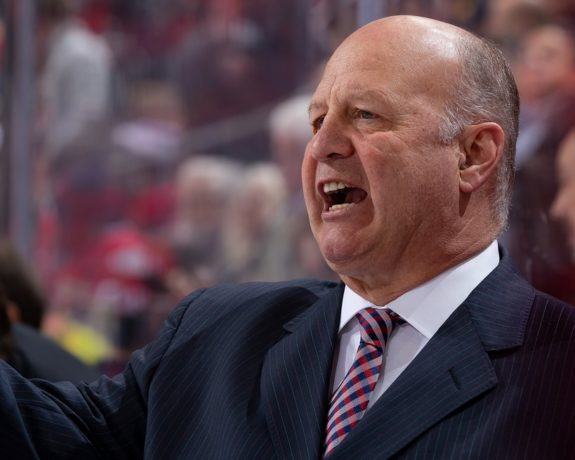 In comes Ducharme, a younger coach with a pedigree for winning – which I'll get into later. Like all coaches, he has a system, but it's not the dictator-type system the old school has; Ducharme will expect a good defense in their own zone but allow the offense to be freer to create plays and use their skill set instead of set plays which can become predictable. This predictability is a huge reason why both Therrien and Julien lost their jobs; in today's NHL, opposing coaches can defend against a predictable team easier than years past when everyone pretty much used similar systems.
Who is Dom Ducharme?
Ducharme was born in Joliette, Quebec, and played hockey for the University of Vermont before going pro – he never made it to the NHL but had a five-game stint with the Cornwall Aces of the AHL in 1995-96. He then played in Europe, splitting five years between two different leagues in France. He started his coaching career with the University of Quebec in Trois – Rivieres in 2002-03, moving on to his hometown Quebec Jr. AAA team in 2004. He joined the Quebec Major Junior Hockey League (QMJHL) in 2008 as an assistant coach with the Montreal Junior Hockey Club before being hired on as the head coach of the Halifax Mooseheads in 2011.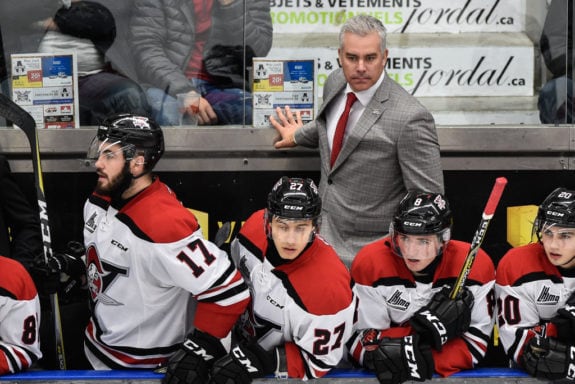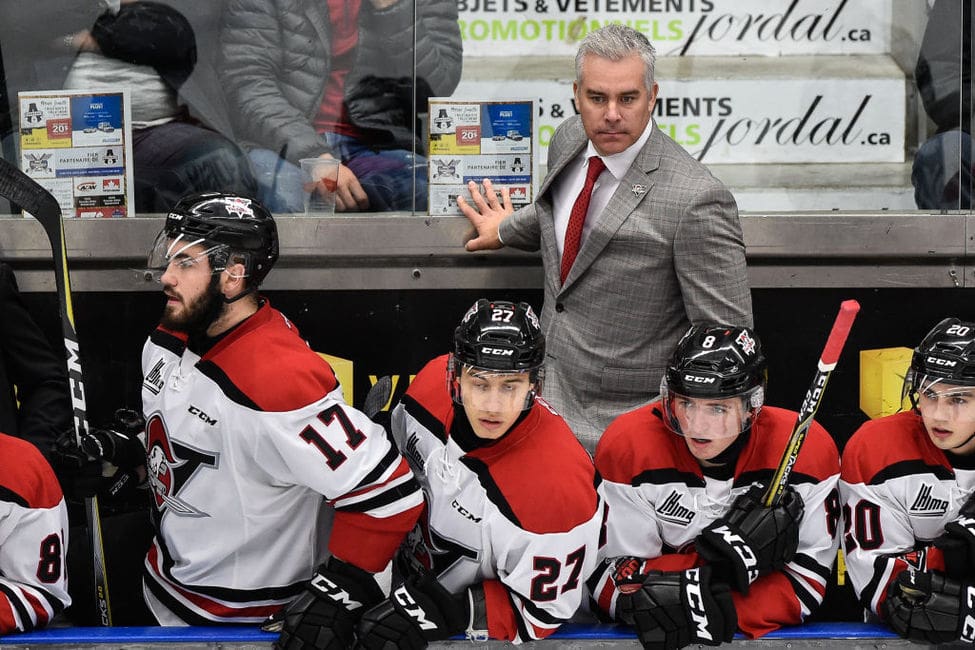 Ducharme would excel as the Mooseheads head coach, taking the team to the QMJHL semi-finals of the President's Cup. In 2012-13, with the help of top NHL draft picks Nathan McKinnon and Jonathan Drouin and backstopped by former Canadiens prospect Zachary Fucale, the Mooseheads ended the season with a record of 56-8-3-1 with 347 goals with only 176 goals against; they would win the President's Cup that season losing only one game in the playoffs.
That same year, the Mooseheads won their first Memorial Cup, and Ducharme would be awarded the Ron Lapointe Trophy as QMJHL coach of the year as well as the Brian Kilrea Coach of the Year Award for the Canadian Hockey League (CHL). Ducharme also coached team Canada to silver and gold medals at the World Junior Championships in 2017 and 2018, respectively.
Ducharme Was the Heir Apparent to Julien
When the Canadiens hired Ducharme as an assistant coach in 2018, it was evident that he would be the replacement for Julien. The organization and Julien himself hoped that would be when he retired, but GM Marc Bergevin decided to change now due to the team's poor play. When Bergevin announced that Ducharme would be the interim head coach, he was quite to the point, saying it would be Ducharme all along and he would not be interviewing any other coaches for the job.
Related: Time Is Running Out for Montreal Canadiens and Claude Julien
An heir apparent or not, Ducharme still needs to show that he can do the job and get this team back on track. How will he do this? If he coaches the Canadiens like he did the Mooseheads, we will see a more offensive hockey-style; Ducharme likes to let his skilled players use their skill in the offensive zone and create their own offense. In the defensive zone, he does have a system that involves everyone on the ice to do their part, but he will demand a good transition game and won't tolerate the team being stuck in their own zone. Ducharme coaches with a high level of confidence that should resonate down to the team, helping them play confidently on the ice.
This will be a new look for the organization, and they haven't had a new style of coach since Guy Carbonneau in 2009, who was also very offensive-minded and tried to change the Canadiens style of play. With the young players and the offensive players added to the team, the team should succeed under Ducharme. Only time will tell, but Ducharme has had nothing but success at every coaching level so far.
---
---
Sports League Management
Start using it today
It's FREE!
Start