Published on Friday, September 4, 2020
50
Reads
0
Comments
Canadiens Finally Fix Longtime Goaltending Issues
Going into the offseason, the Montreal Canadiens had a few areas they needed to improve on, especially goaltending. The exceptional play of Carey Price during the playoffs proved that a rested Price can play at the top of his game consistently, but for this to be a reality, the Habs had to find him a reliable backup.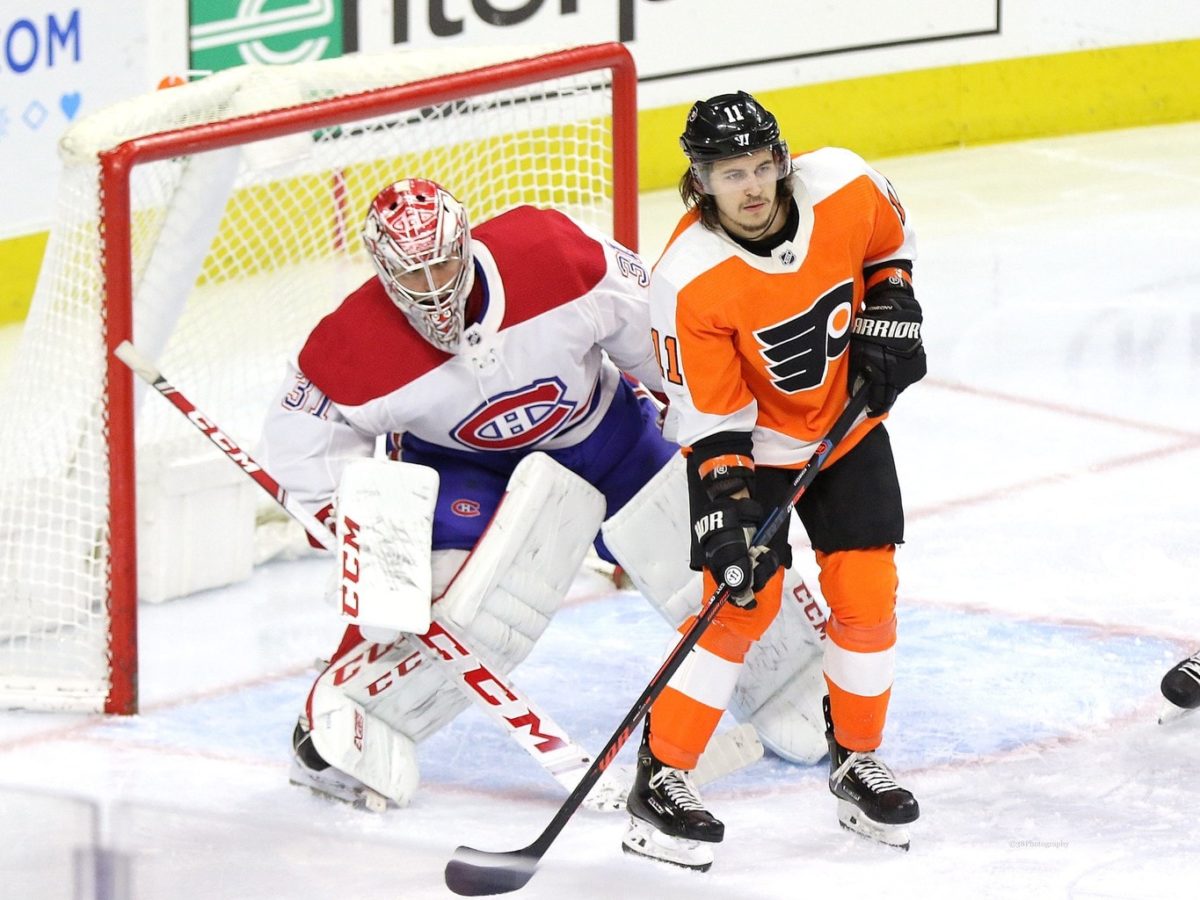 Price's stats in the last few seasons have reflected the need to cut down on his starts and provide him with more rest. Canadiens' management had tried to patch up the backup situation, with little to no success and the team was forced to overplay Price which hurt the team's chances of making the postseason.
Past Backups
The Canadiens haven't had a quality backup since Price became the number one goalie in 2011. Since then, he has had 10 goalies playing behind him. Of all of them, only Mike Condon played more than 25 games in a season with 55 in 2015-16, when he filled in for Price, who was injured.
Related: Top Canadiens Backups Price Has Had Under Bergevin
Peter Budaj had the longest tenure as Price's backup, playing with the Canadiens for three seasons from 2011 to 2014. He was also the most successful, with a 23-16-9 record in 54 games, a 2.47 goals-against average (GAA) and .910 save percentage (SV%). More recent backups have been Antti Niemi, Keith Kinkaid, Charlie Lindgren, and Cayden Primeau. Of this group, only Niemi played over 15 games in a season and none have played more than 20.
In the System Now
Until yesterday, the Canadiens had four goalies in their system: Lindgren, Primeau, Michael McNiven, and Vasili Demchenko. Lindgren was the backup for most of this season, while Primeau is honing his craft as the starter in the AHL with the Laval Rocket. McNiven has moved through three ECHL teams and finally ended the season in Laval. Demchenko, who was only acquired on April 21, played last season in the KHL where he had good numbers on a poor team.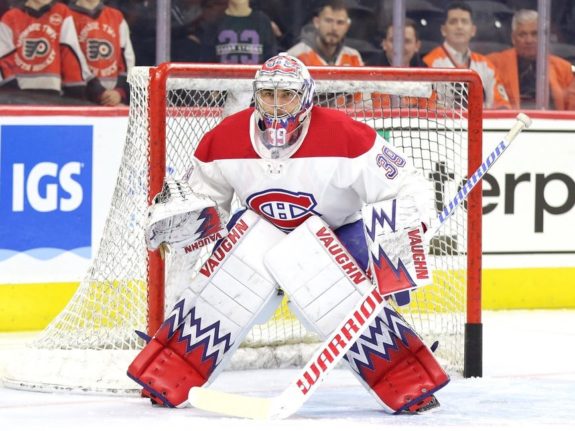 Lindgren and Primeau backed up Price this season after Kinkaid struggled and was sent to the Rocket. Having said that, all three goalies only played 14 combined games in Montreal, winning a total of four games; that's not suitable numbers for a backup – let alone three of them – and the Canadiens have gone a few seasons without their backup playing more than 20 games. It was an issue that needed to be addressed.
Did Marc Bergevin Fix It?
In his end of season presser, Bergevin said a backup goalie was a priority, but then again, it was last year too, and the year before, and… you get where I'm going. He signed Demchenko from the KHL, but he has no North American experience. He also could've played Primeau, however, he would be better off playing another year in Laval as the starter. Both goalies would be better off in Laval, which makes neither of these players a truly viable option.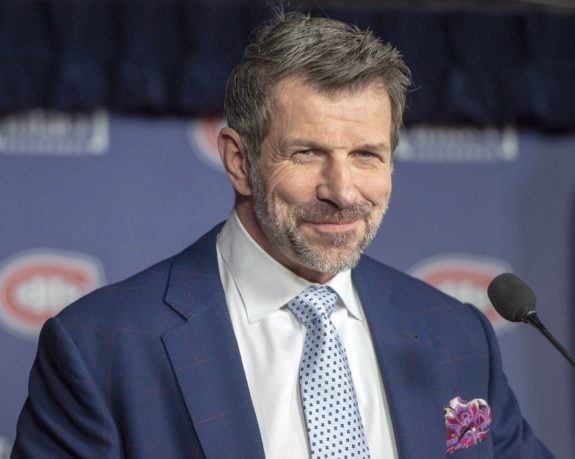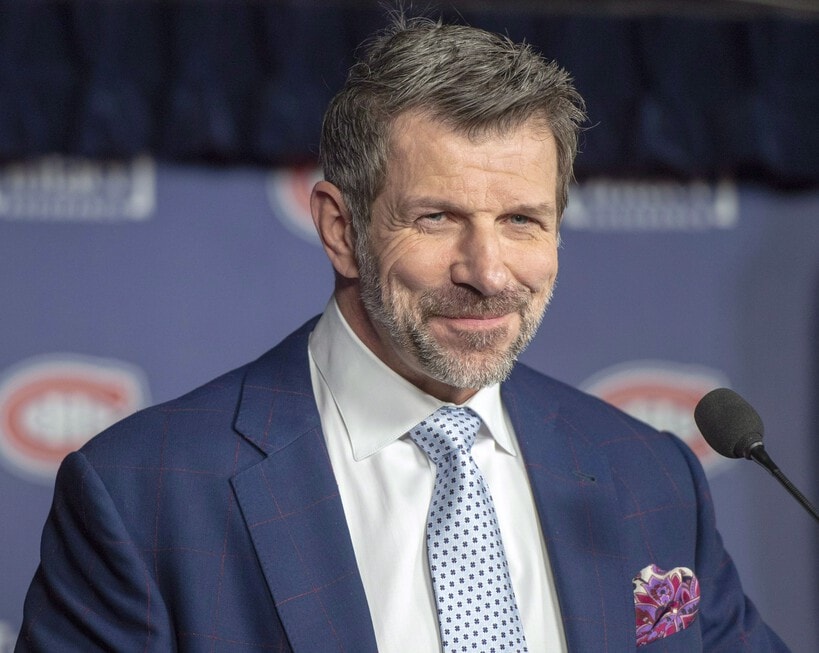 Without a viable option, Bergevin needed to improve the situation, and he did. He traded a 3rd-round pick in 2020 (from the Washington Capitals) and a 7th-round pick in 2020 (from the Chicago Blackhawks) to the St. Louis Blues for Jake Allen and a 7th-round pick 2022.
Bergevin obviously wasn't worried about money, Allen comes with a $4.3 million price tag for one season. Getting a quality backup – along with a top-scoring winger and a few other things, which will be covered in future articles – will help the Canadiens find success.
Price is Good but Needs Help
Price is still one of the top goaltenders in the world. You can argue his numbers all you want, but when rested and healthy, he can carry any team. NHL teams are increasingly going with a two-goalie system and finding success. The Dallas Stars, Vegas Golden Knights, and the Boston Bruins all have a 1A and 1B tandem and dominated the league this season.
Related: Canadiens' Top UFA Goalie Targets
It just isn't feasible for Price to still play 60-65 games a season at 34 years old. He needs a reliable goaltending partner that will allow him to cut his starts by 15-20 games. This is where Allen will play a big part, he is comfortable being a starter and a backup, he is a team player and can play 30-35 games, allowing for Price to get the needed rest to be ready for the playoffs – assuming the Canadiens make them.
Allen is a perfect fit to help Price and his workload. For the first time in Bergevin's tenure, the Canadiens will have a solid goaltending tandem. The only issue is Allen only has one more season left on his contract, and when that is up, Bergevin and the Canadiens could find themselves back to square one.
---
---
The post Canadiens Finally Fix Longtime Goaltending Issues appeared first on The Hockey Writers.
Sports League Management
Start using it today
It's FREE!
Start