Published on Wednesday, February 10, 2021
49
Reads
0
Comments
Los Angeles Kings' Fantasy Pick Ups for 2020-21 Season
The Los Angeles Kings are currently last in the West Division. As a result, they don't have many players who are good pickups in fantasy hockey. The Kings' big-name players, Anze Kopitar and Drew Doughty, are frequently owned players in ESPN fantasy leagues (Kopitar is rostered in 99% of leagues; Doughty in 96.1%). Another one of the Kings' top players, Alex Iafallo, is also frequently rostered (49.2%), but he is a great addition if he's available.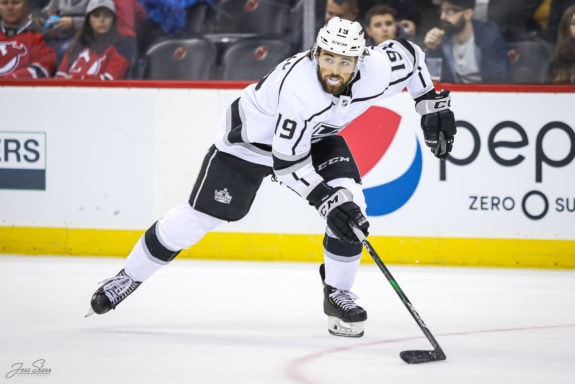 Despite the trio of Kopitar, Doughty and Iafallo being frequently selected in fantasy hockey leagues, the Kings have three players who are very rarely owned and should be considered by anybody in a fantasy league.
Adrian Kempe (LW/RW)
Adrian Kempe has benefited from getting to skate on a line with Kopitar. Kopitar has been on fire this season and currently has 14 points (tied for 12th in the league). This has helped Kempe's offensive totals soar in 2020-21, as he has four goals and three assists in 11 games played. Three of his points have come on the power play, adding to his fantasy value.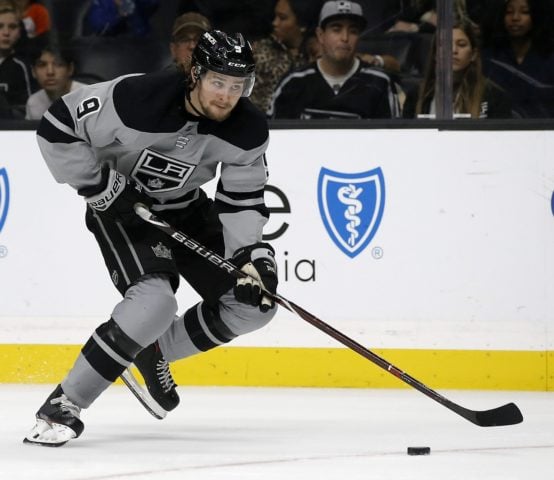 Kempe also generates fantasy hockey value from the "little things" he does. In 2020-21, he has taken 31 shots, thrown seven hits and blocked five shots. He looks poised to continue being effective in these categories because he's averaging 17:21 of time on ice (TOI) each game, meaning only two Kings' forwards – Kopitar and Iafallo – get more ice time than him.
In ESPN fantasy leagues, Kempe is rostered in 8.6% of them. This means he is available to be picked up in most leagues, and his 1.7 average points (18.8 total points) make him a valuable player to pick up from waivers.
Jeff Carter (C/RW)
Jeff Carter kicked the 2020-21 season off with a bang. Although four of his six points came in the first two games of the season, he should be more productive offensively once his linemate Andreas Athanasiou returns from the non-roster list due to COVID protocols. In seven games played, the Kings' high-risk signing Athanasiou has been fantastic, garnering five points. Athanasiou and Carter formed a speedy line together that frequently skated circles around opposing teams.
Despite not having a point in the past four games, Carter has still been effective in fantasy leagues due to his defensive play. In his past four games, he gathered 4.2 points in fantasy hockey. Carter has taken 35 shots, thrown 13 hits and blocked eight shots this season, making him a strong pickup despite his recent cold streak.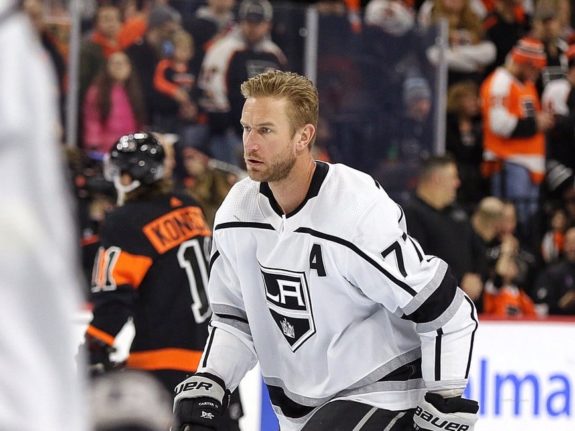 Once Athanasiou returns, Carter's offensive totals should improve. In the meantime, his excellent defensive play, which has been a trademark of his game for years, should provide sufficient value for fantasy team owners. He is only rostered in 15.1% of ESPN leagues and is ranked 56th for his position. Carter is a sleeper pickup that could be great for you.
Dustin Brown (RW)
The cream of the crop is veteran forward Dustin Brown. Known for being a gritty, scoring forward, he is always a good player for fantasy leagues. In 11 games played in 2020-21, he has dished out 21 hits, blocked two shots and taken 21 shots on goal. These numbers ensure that he at least provides you with something, whether he is producing points or not.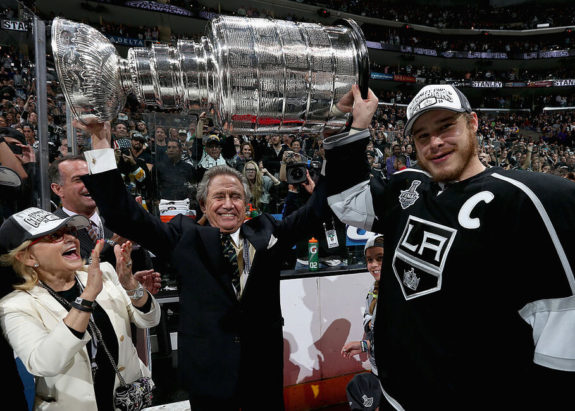 Brown has been putting up tons of power play points (PPP), and even notched his 300th career goal this season. Thus far, he has five PPP (four are goals), which gives him extra value as PPP are worth more than even-strength points in many fantasy leagues. Additionally, he has three even-strength assists. His eight points in 11 games have propelled him to being the 27th highest-rated winger in ESPN fantasy hockey. Despite this, he is only rostered 21.4% of the time, meaning he could be an absolute steal to pick up.
Valuable Players
Kempe, Carter and Brown are all valuable players for fantasy hockey leagues, and if you are having trouble trying to find players to pick up, then all of these forwards could be valuable additions to your team.
Stats per ESPN, Hockey Reference and NHL
---
---
The post Los Angeles Kings' Fantasy Pick Ups for 2020-21 Season appeared first on The Hockey Writers.
Sports League Management
Start using it today
It's FREE!
Start