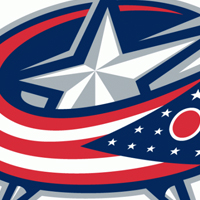 Columbus Blue Jackets
2023-2024
NHL
GP

27
W

8
L

14
T

0
OT

5
PTS

21
WebSim Hockey Attributes
Offense


81
Defense


67
Goalies


54
Overall


70
Schedule - November
Wednesday
Thursday
Friday
Saturday
Sunday
Monday
Tuesday
Player Statistics
Goalie Stats
Regular Season
| | Name | GP | GS | W | L | T | OT | SA | GA | GAA | SV% | SO | Min |
| --- | --- | --- | --- | --- | --- | --- | --- | --- | --- | --- | --- | --- | --- |
| 1 | Elvis Merzlikins | 19 | 19 | 6 | 8 | 0 | 4 | 609 | 55 | 3.10 | 0.910 | 0 | 56:07 |
| 2 | Spencer Martin | 10 | 8 | 2 | 6 | 0 | 1 | 297 | 29 | 3.20 | 0.902 | 0 | 54:26 |
Team Stats
Regular Season
| Season | League | Rank | GP | W | L | T | OT | PTS | GF | GA | S | SA | PP | PK |
| --- | --- | --- | --- | --- | --- | --- | --- | --- | --- | --- | --- | --- | --- | --- |
| 2023-2024 | NHL | 27 | 27 | 8 | 14 | 0 | 5 | 21 | 77 | 91 | - | 912 | 13.8 | 0 |
| 2022-2023 | NHL | 31 | 82 | 25 | 48 | 0 | 9 | 59 | 213 | 329 | - | 2903 | 18.3 | 0 |
| 2021-2022 | NHL | 21 | 82 | 37 | 38 | 0 | 7 | 81 | 258 | 297 | - | 2886 | 18.6 | 0 |
| 2020-2021 | NHL | 28 | 56 | 18 | 26 | 0 | 12 | 48 | 134 | 184 | - | 1814 | 15.4 | 0 |
| 2019-2020 | NHL | 13 | 70 | 33 | 22 | 0 | 15 | 81 | 180 | 183 | 1073 | 2091 | 16.4 | 65.9 |
| 2018-2019 | NHL | 13 | 82 | 47 | 31 | 0 | 4 | 98 | 256 | 231 | 2592 | 2417 | 15.4 | 85 |
| 2017-2018 | NHL | 14 | 82 | 45 | 30 | 0 | 7 | 97 | 236 | 226 | 2761 | 2566 | 17.2 | 76.2 |
| 2016-2017 | NHL | 4 | 82 | 50 | 24 | 0 | 8 | 108 | 247 | 193 | 2540 | 2488 | 19.9 | 82.5 |
| 2015-2016 | NHL | 27 | 82 | 34 | 40 | 0 | 8 | 76 | 213 | 248 | 2387 | 2549 | 17.3 | 81 |
| 2014-2015 | NHL | 23 | 82 | 42 | 35 | 0 | 5 | 89 | 227 | 250 | 2366 | 2742 | 21.7 | 80.2 |
| 2013-2014 | NHL | 14 | 82 | 43 | 32 | 0 | 7 | 93 | 231 | 216 | 2431 | 2524 | 19.3 | 82.1 |
| 2012-2013 | NHL | 17 | 48 | 24 | 17 | 0 | 7 | 55 | 120 | 119 | 1283 | 1436 | 14.2 | 82.6 |
| 2011-2012 | NHL | 30 | 82 | 29 | 46 | 0 | 7 | 65 | 202 | 262 | 2454 | 2537 | 15.5 | 76.6 |
| 2010-2011 | NHL | 24 | 82 | 34 | 35 | 0 | 13 | 81 | 215 | 258 | 2506 | 2447 | 14 | 80.3 |
| 2009-2010 | NHL | 26 | 82 | 32 | 35 | 0 | 15 | 79 | 216 | 259 | 2338 | 2514 | 18.2 | 81.7 |
| 2008-2009 | NHL | 16 | 82 | 41 | 31 | 0 | 10 | 92 | 226 | 230 | 2370 | 2281 | 12.7 | 82.1 |
| 2007-2008 | NHL | 25 | 82 | 34 | 36 | 0 | 12 | 80 | 193 | 218 | 2381 | 2249 | 14.9 | 83.3 |
| 2006-2007 | NHL | 24 | 82 | 33 | 42 | 0 | 7 | 73 | 201 | 249 | 2273 | 2345 | 14.8 | 81.2 |
| 2005-2006 | NHL | 26 | 82 | 35 | 43 | 0 | 4 | 74 | 223 | 279 | 2250 | 2762 | 14.2 | 81.8 |
| 2003-2004 | NHL | 27 | 82 | 25 | 45 | 8 | 4 | 62 | 177 | 238 | 2280 | 2623 | 14.5 | 85.2 |
| 2002-2003 | NHL | 28 | 82 | 29 | 42 | 8 | 3 | 69 | 213 | 263 | 2143 | 2641 | 17.3 | 85.3 |
| 2001-2002 | NHL | 29 | 82 | 22 | 47 | 8 | 5 | 57 | 164 | 255 | 2046 | 2469 | 14 | 83 |
| 2000-2001 | NHL | 23 | 82 | 28 | 39 | 9 | 6 | 71 | 190 | 233 | 2082 | 2475 | 14.7 | 80.7 |
Playoffs
| Season | League | GP | W | L | T | OT | GF | GA | S | SA | PP | PK |
| --- | --- | --- | --- | --- | --- | --- | --- | --- | --- | --- | --- | --- |
| 2019-2020 | NHL | 10 | 4 | 6 | 0 | 0 | 24 | 24 | - | 395 | 8.8 | - |
| 2018-2019 | NHL | 10 | 6 | 4 | 0 | 0 | 30 | 25 | 320 | 333 | 25.8 | 84 |
| 2017-2018 | NHL | 6 | 2 | 4 | 0 | 0 | 18 | 24 | 196 | 222 | 16.7 | 66.7 |
| 2016-2017 | NHL | 5 | 1 | 4 | 0 | 0 | 13 | 21 | 194 | 171 | 16.7 | 66.7 |
| 2013-2014 | NHL | 6 | 2 | 4 | 0 | 0 | 18 | 21 | 196 | 219 | 25.9 | 79.3 |
| 2008-2009 | NHL | 4 | 0 | 4 | 0 | 0 | 7 | 18 | 110 | 140 | 23.1 | 68.2 |
Export Schedule
Subscribe to schedule Blue Jackets (iCal)
Manually : Copy and paste the link directly into your calendar program (normally in the "Subscribe By URL" area)
Download Blue Jackets schedule (CSV format).
You can export your schedule as a comma-separated (CSV) text file for use in a spreadsheet. The file will begin downloading after you click the button below.
Visibility
Articles
Headlines
Game Results
Pre Games
Injuries
User Statuses
Visibility
Articles
Feed Status
Change Logo
To avoid that the logo is partially cut, it is preferable that the source image is square.


Change Cover
To avoid that the cover is partially cut, it is preferable that the source image is rectangular. (1380 x 350 pixels)