Published on Tuesday, April 28, 2020
37
Reads
0
Comments
Taylor Hall for Adam Larsson Trade Revisited
Originally published Nov. 9, 2017
It has been almost a year and a half since the Edmonton Oilers and New Jersey pulled the trigger on the blockbuster deal that saw Taylor Hall and Adam Larsson swap organizations. At the time, the move seemed a rather puzzling one from an Oilers standpoint but after the club put together a surprising campaign in 2016-17, public opinion on the trade seemingly shifted in the minds of many across Oil Country.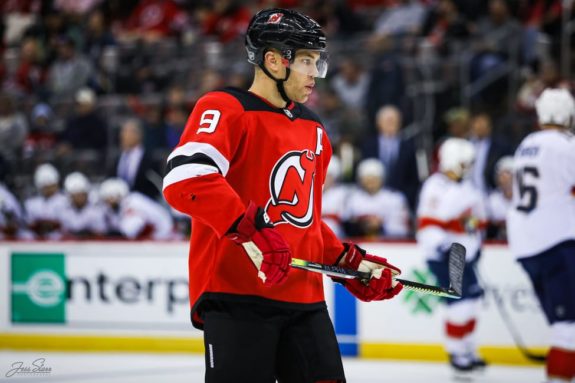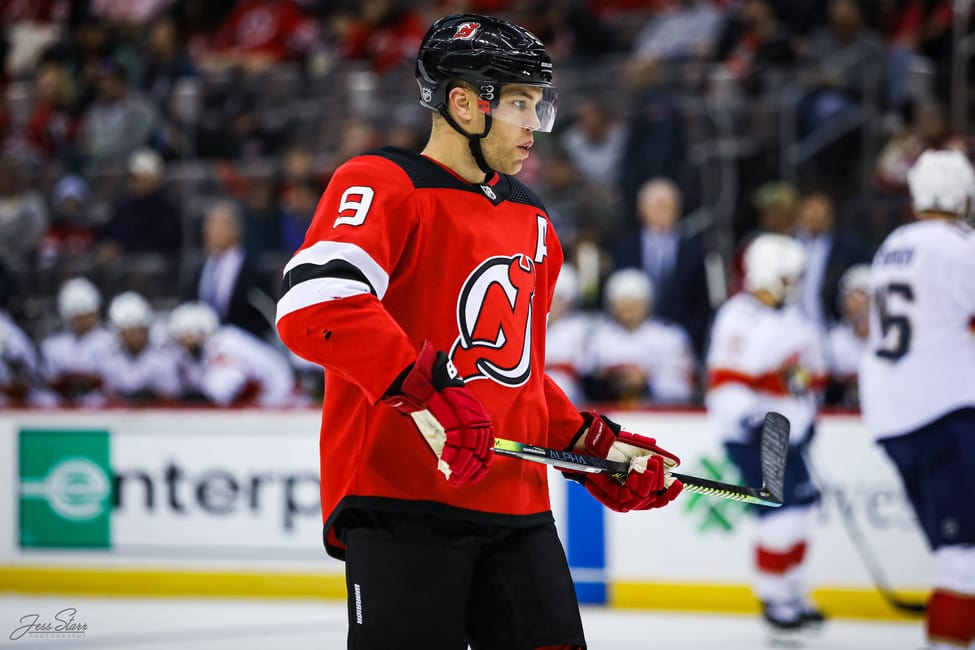 Funny what a decade full of disappointment can lead people to believe. Confusing short-term team success with what should be considered an acceptable return when moving a team's most valuable trade chip is no way to evaluate a deal. Last season's run to the post-season was pretty darn special for fans of the Orange and Blue but that does not change the fact the Devils won this deal…in a landslide.
The Shift in Oil Country
With all due respect to Larsson, a No. 3 defenceman with little to no offensive upside to his game is simply not worth one of a handful of wingers in the game today who can drive offence on his own. By no means is that to suggest New Jersey gave up nothing of quality in acquiring Hall but general manager Ray Shero should have been forced to cough up more than he did by his counterpart.
Let's not forget, at the time of the trade the five-time 20-goal man had collected 328 points in 381 games. It is true the Oilers were unable to make any real gains in the standings during his time with the organization but constant change, poorly constructed rosters and injury played a much bigger role than many want to admit. For some reason, Hall became a whipping boy of sorts for something that was completely out of his control.
Though injury and the 1994 NHL Lockout kept him from putting up multiple 28 goal and 70 point campaigns, those totals were his career average over an 82-game schedule in Edmonton. After suffering through what can only be described as a difficult season with what was a terrible Devils side in 2016-17, the 25-year old has been on fire to start 2017-18 and New Jersey has suddenly morphed into an exciting young team overnight.
Devils Are Young, Fast and Exciting
For most players, 25 goals and 53 points is a darn good season but for a guy like Taylor Hall, it was anything but. With 17 points in his 14 games and a healthy chemistry already formed with 2017 first-overall pick Nico Hischier, it looks as though an 80-point season is again well within reach. To put that into perspective, all of seven players had that many points in 2016-17 and only three were wingers.
Think about that for a second. We are talking about moving a Top 10-15 scorer for a solid stay-at-home defenceman. In no way, shape or form is this a shot at Larsson, as finding a blueliner with his ability and handedness in today's game isn't easy, but let's not be silly here. There is a reason why Hall was as highly touted as he was coming out of junior and he has done nothing but deliver since being drafted.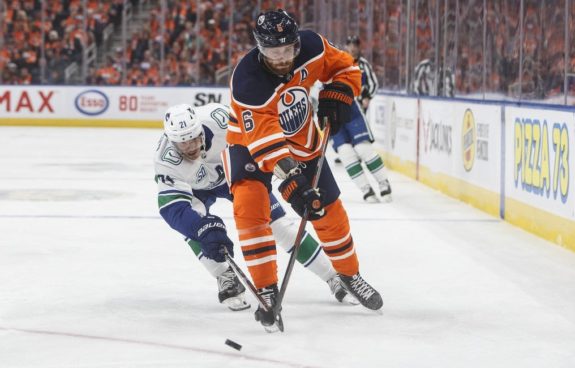 When it comes to Larsson, the Oilers finally acquired the minute-eating blueliner they had been seeking for ages. His addition, on top of a healthy Oscar Klefbom returning to the lineup and the signing of free agents Matt Benning and Kris Russell transformed Edmonton's backend overnight. The talented Swede not only filled a need but did so at a reasonable cap hit and was also at the perfect stage in his career to take on Todd McLellan's ask.
Larsson Perfect Fit for Oilers
With the better part of five seasons already under his belt, the fourth-overall pick in the 2011 Draft had plenty of experience and at the right age to help anchor the team's top pairing with his fellow countryman. Though veteran Andrej Sekera was still the Oilers best defenceman, the addition of Klefbom and Larsson gave the head coach three guys who could comfortably play in the top two pairings.
The calmness and physicality in his game was a godsend for this group, as was his ability to play head-to-head against the opponent's top players. It wasn't the deepest blue line in the league but it was the best group Edmonton had put together in some time. Add to that a stellar campaign from Cam Talbot, a wonderful year from Leon Draisaitl, the presence of Connor McDavid and the Oilers became a force sooner than expected.
Not surprisingly, Larsson was given a ton of credit with the club's ascension in the standings and rightfully so. After all, there was never a doubt as to whether or not the soon-to-be 25-year old would have an impact. That was a given. It just came down to whether or not Peter Chiarelli got enough in return for a player of Hall's calibre. In my mind, he did not but some see it differently.
Chiarelli Didn't Get Full Value
Arguing against the fact Edmonton needed the aforementioned upgrade on their backend would be absurd. It was obvious to anyone who watched this team play and it became abundantly clear to the general manager following the 2015-16 campaign. Unfortunately, he overreacted to what was a terrible year due in large part to injury and made two poor decisions in the process.
No matter what side of the fence you land on when it comes to the Taylor Hall trade, there can be no disagreement on the move Chiarelli made following the deal. Swapping out a $6M dollar Hall with four years remaining on his current deal for seven-years of Milan Lucic at the same price tag was not only ridiculous but it will handcuff this organization moving forward. Sorry, but it is not even up for debate.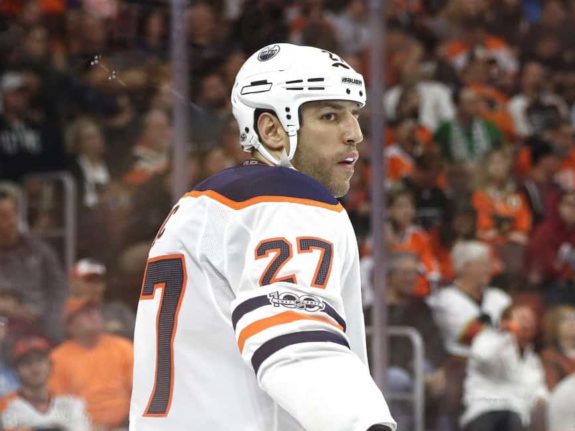 It was a bad idea at the time and looks even worse today. Instead of having their top two lines anchored for the foreseeable future with Draisaitl, Hall, McDavid and Ryan Nugent-Hopkins, the Oilers are now in the predicament where they seemingly have no choice but to play No. 29 and No. 97 together on a nightly basis. Larsson has been good but not good enough to warrant passing up on that potential.
At the end of the day, anyone can be traded but it is up to the team moving the best player in a deal to ensure they get both quality and quantity in return to make it palatable. To their credit, the New Jersey Devils seized an opportunity and used the Edmonton Oilers' desperation to steal a high-end player from under their noses and all they had to do was give up a good player, take on some short-term pain and they will be rewarded with long-term gain.
The post Taylor Hall for Adam Larsson Trade Revisited appeared first on The Hockey Writers.
Sports League Management
Start using it today
It's FREE!
Start