Jon Cooper
Head Coach
Tampa Bay Lightning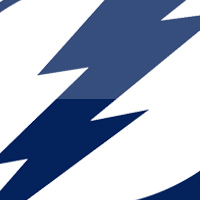 Profile #: 7043
Age: 55
Home Town: in Prince George, British Columbia
Key Stats
2022-2023
GP

0
W

0
L

0
OT

0
PTS

0
Coach Stats
Regular Season
Playoffs
WebSim Hockey Attributes : Coach Career Log
| League | Season | OFF | DEF | PRA | MOT | PP | PK | ES | OV |
| --- | --- | --- | --- | --- | --- | --- | --- | --- | --- |
| NHL | 2021-2022 | 78 | 88 | 93 | 78 | 88 | 74 | 78 | 82 |
| NHL | 2020-2021 | 84 | 84 | 94 | 75 | 85 | 92 | 88 | 86 |
| NHL | 2019-2020 | 100 | 83 | 93 | 81 | 91 | 82 | 100 | 90 |
| NHL | 2018-2019 | 100 | 87 | 100 | 72 | 100 | 100 | 100 | 94 |
| NHL | 2017-2018 | 100 | 82 | 96 | 74 | 90 | 62 | 100 | 86 |
| NHL | 2016-2017 | 75 | 76 | 83 | 69 | 91 | 82 | 71 | 78 |
| NHL | 2015-2016 | 77 | 89 | 73 | 62 | 56 | 86 | 89 | 76 |
| NHL | 2014-2015 | 89 | 91 | 92 | 67 | 73 | 88 | 97 | 85 |
| NHL | 2013-2014 | 75 | 81 | 80 | 62 | 82 | 73 | 80 | 76 |
| NHL | 2012-2013 | 81 | 66 | 50 | 50 | 73 | 74 | 75 | 67 |
Jon Cooper Attributes
Player attributes are based on the current NHL regular season stats.
Offense

78
Defense

88
Practice

93
Motivation

78
Power Play

88
Penalty Kill

74
Even Strength

78
Overall

82
WebSim Hockey is a multiplayer online hockey manager game that puts you in the seat of a general manager and head coach of a professional hockey team.
Play
Are you sure you want to cancel your profile picture update?

Are you sure that you want to remove the player's picture?

Stats
Game Log
Visibility
Articles
Headlines
Game Results
Pre Games
Injuries
User Statuses
Visibility
Articles
Feed Status
Change your Profile Picture
Your picture could be denied by an administrator of your league if it does not meet the following guidelines:
Avoid sunglasses
Frame the picture on the face and shoulders
Do not use a player in action picture
Be alone on the picture
Change Cover
To avoid that the cover is partially cut, it is preferable that the source image is rectangular. (1380 x 350 pixels)