Published on Wednesday, January 10, 2018
49
Reads
0
Comments
Une pratique désastreuse pour les Sabres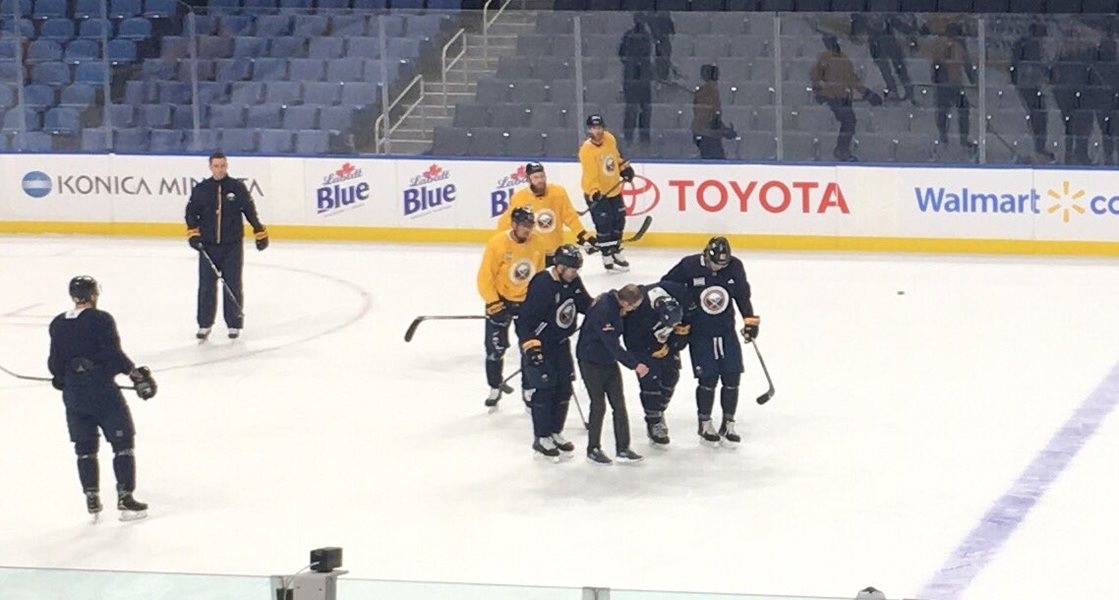 La saison des Sabres pouvait difficilement aller plus mal puisqu'ils occupent présentement le dernier rang dans l'Est avec un retard de huit points sur les Sénateurs, qui sont 15es. L'un des seuls points positifs de leur campagne est la bonne production d'Evander Kane qui devait leur permettre de le vendre à haut prix malgré sa réputation imparfaite.
Malheureusement pour eux, les questions face à son comportement ont refait surface lors de la pratique des Sabres mercredi matin. Le #9 a été impliqué dans une altercation avec Justin Falk qui l'a poussé en plus de le traiter d'égoïste. Les deux joueurs ont dû être séparés après cette poussée. Auparavant, Kane écœurait Falk en lui disant de surveiller son hockey et le défenseur n'aurait pas apprécié les commentaires de l'attaquant, lui demandant de se taire de façon un peu moins polie.
Ultimement, ce sont des choses qui arrivent au cours d'une saison difficile et le plus gros impact sera sûrement sur la valeur de Kane sur le marché des échanges. Ceci étant dit, quelques minutes avant cet incident, les Sabres avaient reçu une autre mauvaise nouvelle puisque Zach Bogosian a eu besoin de l'aide de coéquipiers pour quitter la pratique. Il ne pouvait pas mettre de poids sur sa jambe gauche après une collision dans la bande et comme la profondeur à la ligne bleue n'est pas la force de Buffalo, ce n'est rien pour améliorer l'atmosphère qui semble tendue dans ce vestiaire.
Zach Bogosian a eu de la difficulté à quitter la pratique des Sabres
Bogosian slams hard into the wall, needs to be helped off the ice. Looked like he couldn't put any weight on his left leg #Sabres @WKBW pic.twitter.com/eDa2RWKJNd

— Matthew Bové (@Matt_Bove) 10 janvier 2018
Sports League Management
Start using it today
It's FREE!
Start