Published on Saturday, February 22, 2020
37
Reads
0
Comments
Maple Leafs Have Goaltending Options and That's a Really Good Thing
It's been an up and down the past few weeks for the Toronto Maple Leafs.
The team rifled off three straight wins following the All-Star break, including an impressive 5-3 victory over the Dallas Stars, and all signs were pointing to a strong stretch run into the playoffs. That sense of excitement was quickly put to rest, though, following a 3-5-1 run where they were outscored 25-33.
No matter how good your offence is, you aren't going to win very often when you're allowing close to four goals per game. And for all that's been said about the team's lackluster defence, that hasn't really been the problem this season – it's been goaltending.
Related: The Maple Leafs Need More From Frederik Andersen
Everyone knows that Maple Leafs starter Frederik Andersen is streaky, but his valleys are usually accompanied – and surpassed – by his peaks. This season's been a different story, though. The Dane has failed to find any consistency in his game, posting a career-worst .908 save percentage and 2.91 goals against average through 46 appearances. In fact, he's had just two four-game stretches of .910 or better all season long. That should tell you just how much Andersen has struggled to find his footing.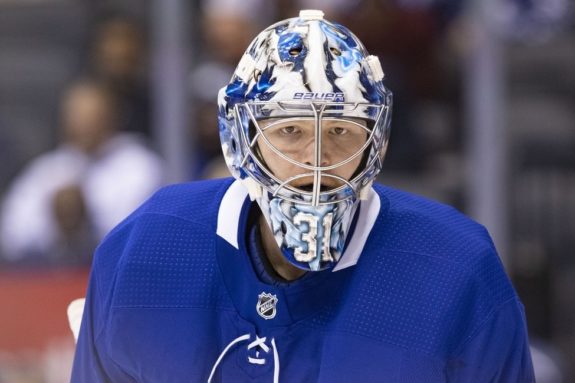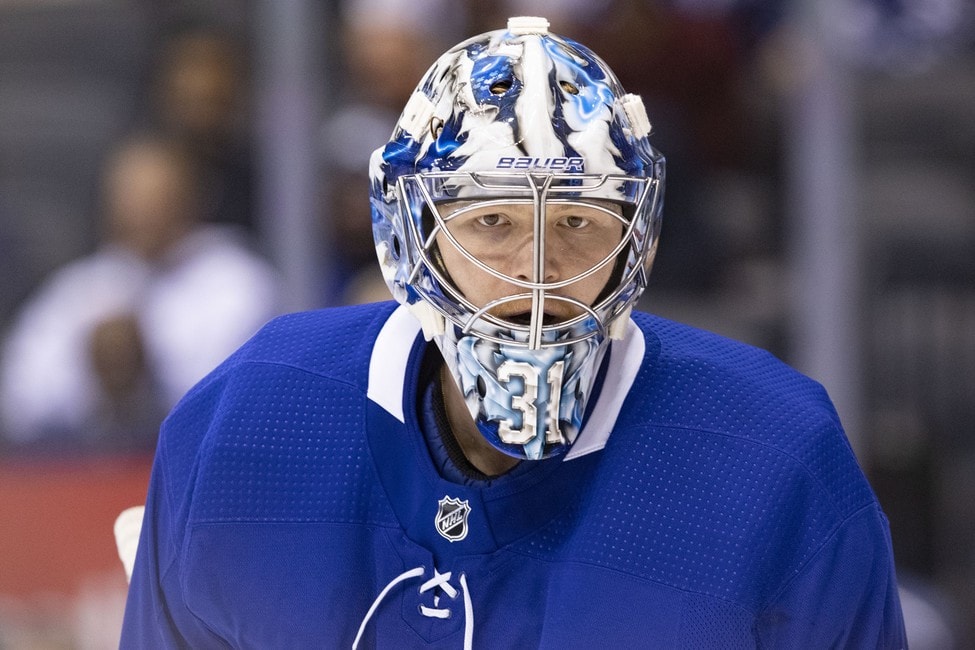 It also tells you why the Maple Leafs decided to trade for a legit NHL backup in Jack Campbell. Make no mistake about it: former backup Michael Hutchinson was not getting the job done. Of the 62 goaltenders with at least 600 minutes played this season, Hutchinson's .886 save percentage was tied for 61st, and that's just not acceptable for a team with playoff aspirations. But the same could be said of Andersen, who even after a sterling 24-save shutout against the Pittsburgh Penguins on Thursday night, sits 32nd in save percentage and even worse by more advanced metrics, like save percentage above expected.
On the flip side, Campbell has been even better than advertised since being acquired from the Los Angeles Kings on Feb. 5. With a 3-0-1 record and .919 save percentage through four starts, Toronto's new netminder has handily outperformed Andersen, who's gone 1-3-0 with a save percentage of .874 over that span. This is not to say that Andersen's job is in jeopardy (yet), but it's clear that the pressure is on for him to perform, and that's something he's never really faced in Toronto.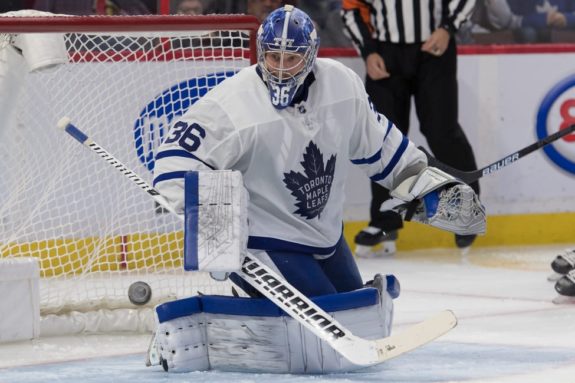 Whether you want to call it a goaltending controversy or not, it's clear that Campbell's strong play provides a few interesting benefits – and options – for the Maple Leafs.
Campbell Provides Competition and Insulation for Andersen
Competition breeds excellence. Diamonds are formed under pressure.
However you want to phrase it, the age-old adage is true, especially as it applies to sport: athletes must be pushed to succeed.
Through his first three and a half seasons in Toronto, Andersen has never really faced any internal competition – he's never had a capable 1B goalie behind him that could challenge for his job. That arrangement worked for his first three seasons, where he posted consistent results (.918, .918, .917 save percentage respectively) despite a heavy workload (an average of 64 games per season).
For whatever reason, that same arrangement stopped working this season. It could just be a down year, or it could be aged-related decline, but either way it became apparent that something had to change. Andersen either needs to be pushed or insulated, and Campbell covers both bases.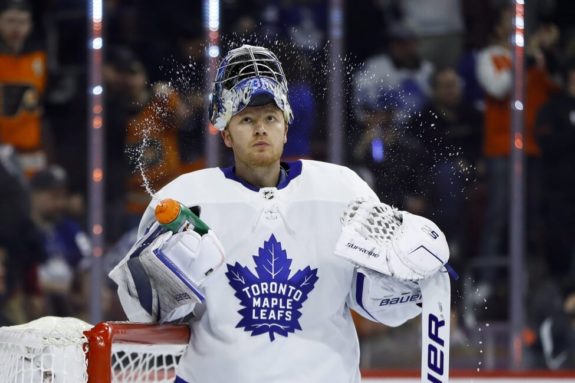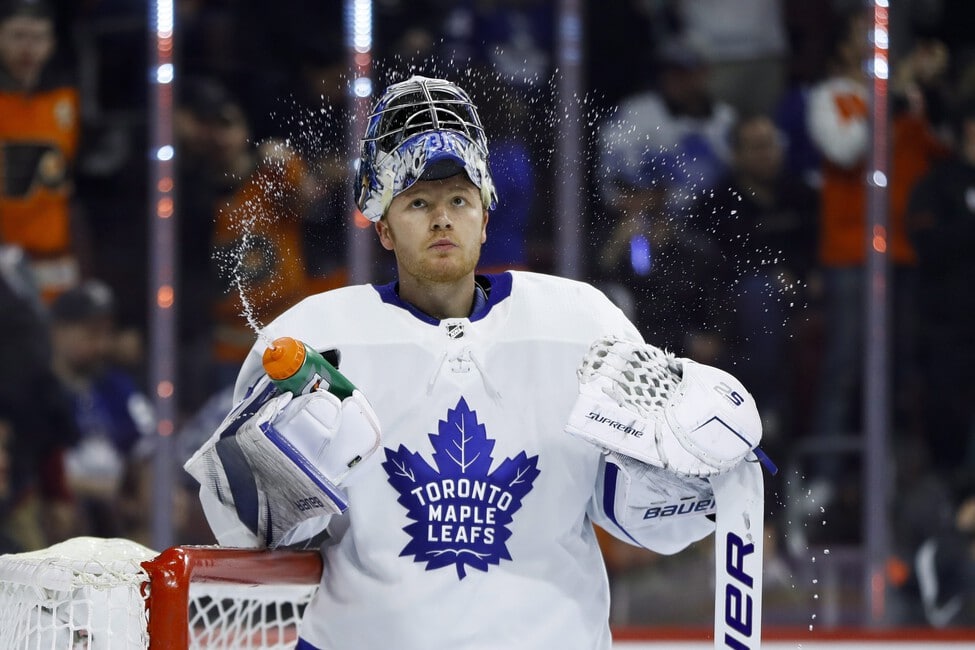 I won't pretend to know what's going on inside Andersen's head, but let's explore two possible scenarios. Scenario one is that the Maple Leafs' undisputed starter has become too comfortable with his role. He knew that the other options (Hutchinson, Kasimir Kaskisuo) were so much worse that he could fall off and still be Toronto's No. 1, and that's exactly what's happened this season. Obviously something like this wouldn't be a conscious decision for an elite level athlete, but the mind works in mysterious ways. People become complacent all the time, and athletes aren't invincible or impervious to such things.
In this scenario, the capable Campbell presents a real threat to Andersen's job security if the Maple Leafs' starter continues to falter. How Andersen responds is up to him. Will he rise to the occasion and claim his rightful throne, or will he crumble under the pressure? If his latest performance against the Penguins is any indication, then it looks like the Maple Leafs may have their steady Freddy back.
But what if Thursday night was a flash in the pan, as it's been many a time this season? What if Andersen follows that dominant performance up with three or four stinkers? That leads us to scenario two: time to ride Campbell.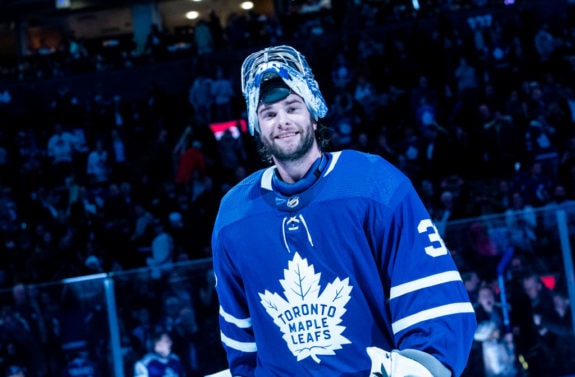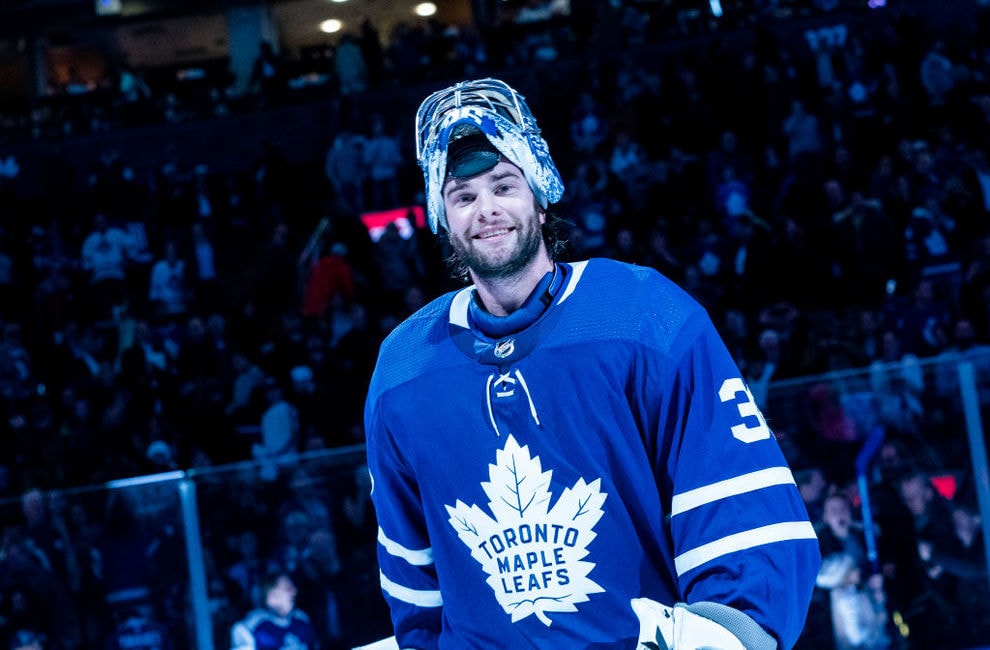 Now his four game sample size with Toronto is obviously minuscule, but the Port Huron, MI, native has been impressive in his limited showings. Not only has he put up solid individual numbers (his .919 save percentage ranks 20th out of 48 of goalies with at least three starts over the past two weeks), but perhaps more importantly, he's given his team a legitimate chance to win every night. And that's shown up in his impressive win-loss record as Campbell's captured seven out of a possible eight points so far. Unfortunately, the same cannot be said of Andersen, who has made a habit of letting in backbreaking goals far too often, costing the Maple Leafs valuable points.
If Campbell's recent run is sustainable, and if he can continue to pile up the points, then head coach Sheldon Keefe will have no choice but to play him more often. And given that they're clinging onto the final Atlantic Division playoff spot by a thread, the Maple Leafs can't really afford to play favourites at this point. They need to ride the hot hand, regardless of who we believe should be the No. 1 in net. If that's Andersen, great. But if he continues to struggle, having Campbell to turn to may just save the season.
Andersen May Benefit From a Lighter Workload
There's been a lot of discussion about Andersen's workload this season, stemming all the way back to September. Both Andersen and former coach Mike Babcock talked about the possibility of lightening the starter's workload, but given the team's inability to find a reliable backup that idea hit the back burner – until now.
With the emergence of Campbell, who looks like a strong backup at the very least, the Maple Leafs now have the option to give their starter some extra nights off. And given how this season's gone, perhaps that's exactly what Andersen needs.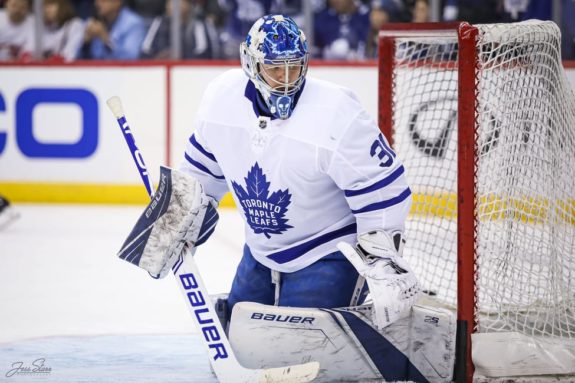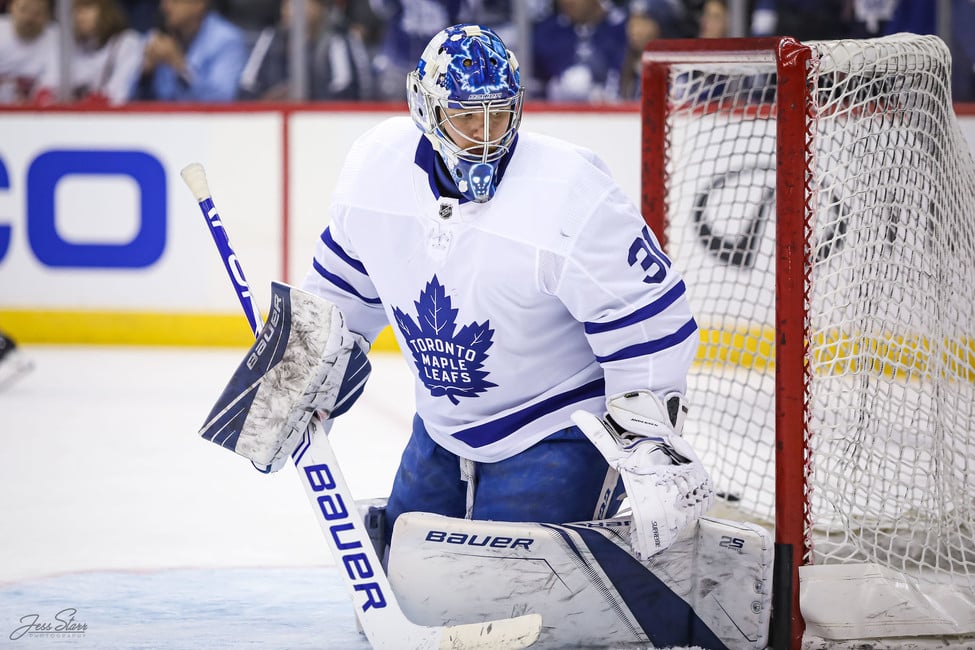 The common belief is that Andersen is the kind of goaltender that thrives with a heavy workload, but is that actually true? While he's been steady during his tenure in Toronto, his best two seasons (at least according to traditional stats) actually came with the Anaheim Ducks, where he split games with Jonas Hiller (2013-14) and John Gibson (2014-15 and 2015-16). In 2013-14, Andersen backed up Hiller, posting a ridiculous .923 save percentage and 2.29 goals against average through 28 games. Then in 2015-16 he split the net with Gibson, putting up a strong .919/2.30 in 43 games.
Interestingly, though, the more nuanced numbers paint Andersen's career in a different light. Looking at Money Puck's save percentage above expected (SVAE), which adjusts for shot quality against, Andersen's actually been phenomenal in Toronto, ranking no worse than 11th among starters (40 games played) in each season from 2016-17 to 2018-19. His final season in Anaheim, where he posted his second-best "traditional" stats, had him ranked 21st in SVAE, and hardly above average. That lends credence to the notion that this season may just be an outlier, and that Andersen may in fact benefit from playing most nights.
But while the data is muddy, it all comes back to this: Andersen has struggled and something needs to change. Either Freddy finds his game (and fast), or the two 'tenders split things up the rest of the way.
Player stats from https://www.hockey-reference.com/ and http://moneypuck.com/
Get the latest Toronto Maple Leafs news, rumors, commentary and analysis
The post Maple Leafs Have Goaltending Options and That's a Really Good Thing appeared first on The Hockey Writers.
Sports League Management
Start using it today
It's FREE!
Start