Published on Thursday, June 25, 2020
49
Reads
0
Comments
Jarome Iginla's 5 Greatest Highlights
After 20 seasons in the National Hockey League and over 1,500 regular season games, Jarome Iginla has finally called it a career. One of the legendary figures in the game – both in Canada and in the broader hockey world – Iginla made a name for himself as a high-scoring power forward.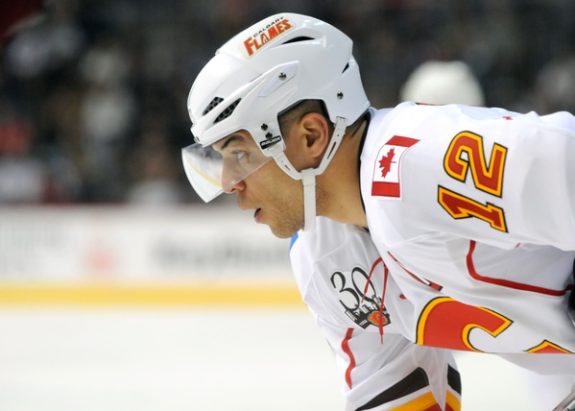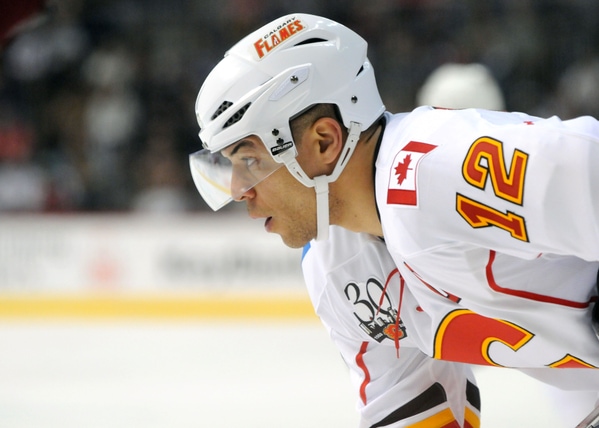 Two things most stood out about Iginla's on-ice accolades: his ability to mix physicality into his game at the precise right times to help his team, and his ability to have a long career straddling the "Dead Puck Era" and the higher-scoring "new NHL" and be able to score consistently throughout.
Here are Iginla's five greatest career highlights, in no particular order.
Iginla Hits the 50 Goal Mark
Iginla made his NHL debut in the playoffs for the Calgary Flames against the Chicago Blackhawks in the 1996 Stanley Cup playoffs, so it seems fitting that he would hit a significant milestone against them in the United Center. Iginla hit the 50 goal mark for the first time in his NHL career with a two-goal performance on April 7, 2002 in a 3-2 loss to the Blackhawks.
The goal, scored on Jocelyn Thibault, capped a huge breakout season for Iginla that also included a gold medal at the 2002 Winter Olympics. Prior to 2001-02 Iginla was considered a good hand, but following that campaign he became considered one of the game's very best.
The Shift
The Flames went on a run for the ages in the 2004 Stanley Cup playoffs, powered by Miikka Kiprusoff's lights-out goaltending and Iginla's all-around strong play. Considered by Flames fans as Iginla's greatest moment, "The Shift" featured him crashing around, stealing pucks, losing his helmet and finally setting up Oleg Saprykin for an overtime game-winner.
This June 3, 2004 came in Game 5 of the Stanley Cup Final and put the Flames a win away from a championship. They didn't get that additional win (and Iginla never ended up capturing the Stanley Cup during his career), but the Flames' best player put them in a position to capture it all with his finest performance ever.
His 1,000th Career Point
Achieved on April 1, 2011 in St. Louis, Iginla's 1,000th regular season point came in a run of strong play – Iginla had slumped for a bit of the spring, then rattled off several multi-point games to put the milestone within reach. He had three points, including two goals on Jaroslav Halak, to hit 1,000 points in a Flames victory.
The Golden Goal
Prior generations had Paul Henderson's indelible goal in 1972, but for younger hockey fans Sidney Crosby's overtime winner in the 2010 Winter Olympics gold medal game will be remembered forever. The goal came at the end of a long shift and was preceded by Iginla scrambling along the boards to protect the puck, then passing it to a streaking Crosby who shouted "Iggy!" to get his teammate's attention.
And the rest, as they say, is history.
His 500th Career Goal
Last, but not least, comes one of the few achievements that Iginla managed to cap off on home ice: his 500th regular season goal. While hardly as picturesque as his other big markers – it was a pass towards the slot that was redirected off Mikko Koivu's leg and past Niklas Backstrom – it still counted and is representative of a simple Iginla fact: he just found ways to score, and wasn't overly concerned with how the puck went in. The Flames won the game 3-1.
The post Jarome Iginla's 5 Greatest Highlights appeared first on The Hockey Writers.
Sports League Management
Start using it today
It's FREE!
Start