Published on Thursday, September 3, 2020
39
Reads
0
Comments
3 Takeaways from Stars' Game 6 Loss
The Colorado Avalanche forced Game 7 against the Dallas Stars after being down 3-1 in the series, winning both Games 5 and 6. After Miro Heiskanen scored first in Game 6, the Avalanche put one past Anton Khudobin in each period, then added an empty-net goal by Nathan MacKinnon to seal the win. MacKinnon is having himself a postseason, tying Hall of Famers Mark Messier and Bobby Orr for the longest point streak to start the playoffs.
The Stars, as they did in Game 5, failed once again to punch their ticket to the Eastern Conference Final, but will get one last chance on Friday. Here are my takeaways from Dallas' Game 6 loss and what we might expect in Game 7.
1. Excellent Penalty Kill
Despite not being able to keep the Avalanche from scoring at even strength the last two games, the Stars have been perfect on 11 straight penalty-kill situations. In fact, the Avalanche's power play that was converting at 19.1 percent during the regular season has stumbled to the tune of 10.7 percent in the series against the Stars, though it is 23.7 percent overall in the playoffs. If the Stars can continue to stymie the Avalanche on the power play, they have a good chance of winning Game 7.
2. Playing Through Injuries
The Avs have had a plethora of significant injuries, perhaps more than any team still playing in the 2020 playoffs. They lost both their starting goalie Philipp Grubauer and top defenseman Erik Johnson during the Game 1 loss. Depth scorer Joonas Donskoi, who played Games 1 and 2, was deemed unfit to play in the Game 3 win and has yet to return. Backup goaltender Pavel Francouz was injured in Game 4 after letting in five goals. Despite a great regular season, he only won one playoff game and lost two after filling in for Grubauer. 
Related: Minnesota North Stars With 100-Point Seasons
In Game 6, captain Gabriel Landeskog left the game in the second period after suffering an apparent leg injury. Though he was not present at the beginning of the third period, he did return to the bench later on. After Game 6, head coach Jared Bednar stated, "I'm not going to say anything regarding our lineup, our injuries, or goaltending" prior to their Game 7 matchup with the Stars. Missing Landeskog would certainly be a big blow to their chances of winning Game 7.
Rookie defenseman Conor Timmins also left the game, was ruled "unfit to play" and did not return. While Timmins isn't a vital piece to their defensive core, since they are already missing Johnson, it spreads them even thinner. If Timmins can't play, we might see Kevin Connauton again, who has played three games, has one assist and is a minus-one. Other options are Mark Barberio or Anton Lindholm, both of whom have yet to play in these playoffs. Though it would be exciting, I doubt we see the NHL debut of Bowen Byram, either.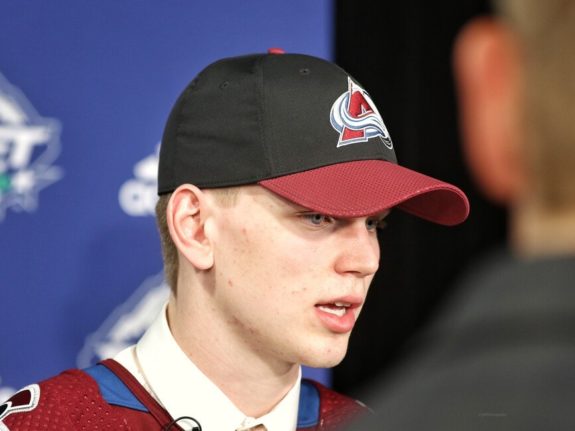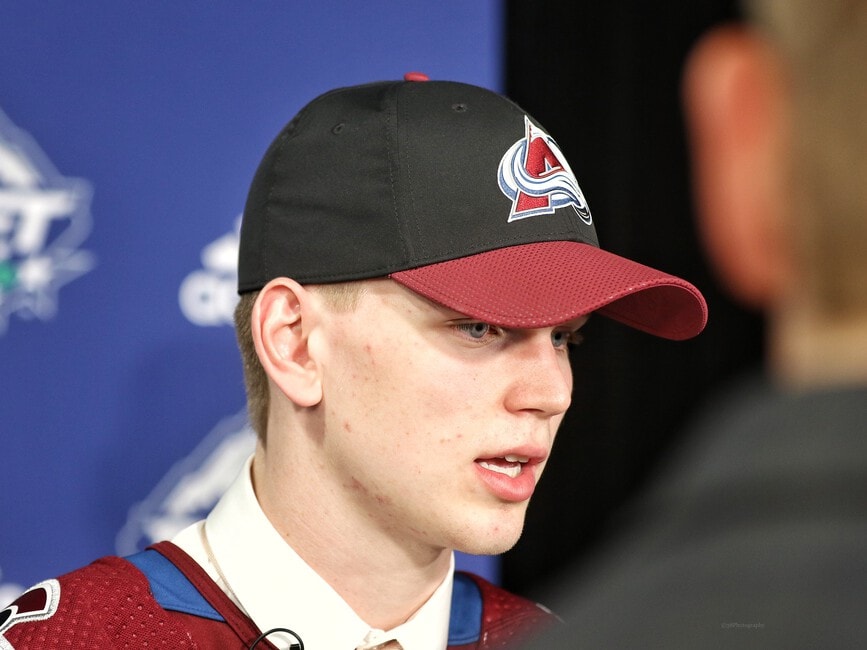 The Stars, on the other hand, have been without Stephen Johns since Aug. 11, which they arguably haven't noticed. Ben Bishop has only played one game in this series and that was the Game 5 debacle where he let in four goals in a span of 9:06. Certainly, based on the importance of the players who are out, the Stars have had the much easier road and will need to continue to be healthy if they want to win Game 7. 
3. Hutchinson Is Hot
Forced into action in Game 5 due to the injury to Francouz, Michael Hutchinson is proving hard to solve for the Stars. The goalie with a career 2.80 goals-against average (GAA) and .905 save percentage (SV%) has now posted a GAA of 1.86 and SV% of .938 in the playoffs. As a career journeyman goalie, how long can Hutchinson keep this up? Certainly, the Stars hope not for much longer, though on the one Dallas goal, he looked worse than ordinary.
Related: Quebec Nordiques – A History of Beer, Brawls, and Van Halen
It is not as if the Avalanche are playing exceptionally well in front of him – according to Natural Stat Trick, the Avs were expected to give up 1.79 goals against and score 1.49 goals. Khudobin was not great for Dallas, letting in three goals, while Hutchinson was good for Colorado. This trend is not likely to continue, though anything can happen in one game.
Game 7 Prediction
Game 7s tend to be unpredictable, sometimes being very close and other times being complete blowouts. This is the second straight game we have not seen the best of the Stars and I think we will see their focus and determination return. I can imagine MacKinnon getting a point or two, and that the Avalanche fail to convert on the power play, as they have for the past 11 opportunities. I can't imagine, however, that Hutchinson continues to be the goalie he always hoped he could be and returns to being the goalie we have known him to be. Tyler Seguin, Jamie Benn, and John Klingberg get back on the scoresheet and the Stars pull off a 3-2 victory to advance to the Conference Finals.
---
---
The post 3 Takeaways from Stars' Game 6 Loss appeared first on The Hockey Writers.
Sports League Management
Start using it today
It's FREE!
Start