Published on Thursday, September 3, 2020
54
Reads
0
Comments
Devils Need to Target Ehlers
Because the NHL suspended play in March due to COVID-19, we're now entering the heart of the offseason. There already have been a couple of trades, with the Pittsburgh Penguins acquiring Kasperi Kapanen and the Montreal Canadiens acquiring Jake Allen.
We'll likely see more moves this month, given the condensed timeline, and that's why TSN released their initial trade bait list on Tuesday. Among the names on it was Winnipeg Jets' left-winger Nikolaj Ehlers, who sits at no. 12 on the list. The New Jersey Devils have plenty of needs to address this offseason, including adding a scorer. And if they're to do so on the trade market, Ehlers would be the perfect fit. Let's dig into why.
Ehlers Is Undervalued
Ehlers was one of the top wingers in the NHL this past season, finishing with 58 points in 71 games. That comes after a down season in 2018-19 when he finished with 37 points in 62 games, though he was a consistent 60-plus-point scorer in each of the two previous seasons.
Despite the so-so 2018-19, Ehlers has been one of the Jets' best forwards over the last three seasons. He has a goals above replacement (GAR) of 30.5, ranked second on the team to Mark Scheifele, as well as placing him ahead of Patrik Laine. Unlike those two forwards, Ehlers adds more to his team defensively. His even-strength defense is worth a GAR of 1.6, while Scheifele and Laine's even-strength defense are each worth a GAR well below zero.
Related: Devils' Trading Partners: Seeking Out Left-Handed Blueliners
And while Scheifele and Laine may be more well-known for their offense than Ehlers, he isn't far behind — he's averaged 2.27 points per 60 minutes (points/60) at five-on-five over the last three seasons. That's the same as Taylor Hall and ahead of William Nylander, Sean Couturier, and Mikko Rantanen. So he can score with the best of them.
Given all that, it shouldn't be too much of a surprise to see Ehlers has had a strong two-way impact over the last three seasons. And when compared to Laine, who was fifth on TSN's trade bait list, there isn't much comparison to who's having a better impact at even strength.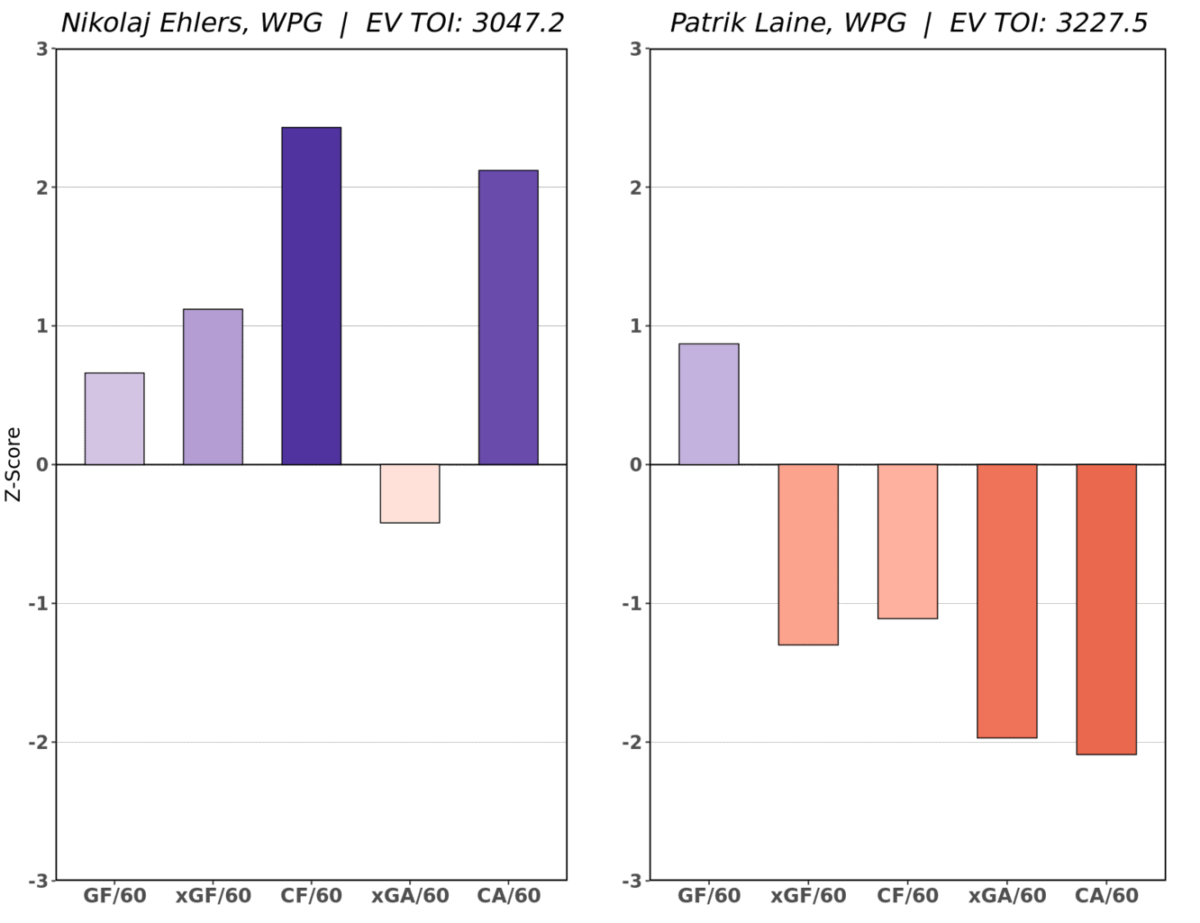 There'll be a debate about whether to go after Laine or Ehlers, and it's easy to see why Laine might be a fit from the Devils' perspective. He's an offensive force and an unbelievable power play weapon because of his shot. That said, he's a defensive liability and doesn't offer much away from the puck. That's not the case with Ehlers, and his offensive impact is more or less the same as Laine's, so he'd be the smarter target for the Devils. Now, the question is what it'll take to acquire him.
The Cost of Acquiring Ehlers
It's not often a 24-year-old winger in his prime gets traded, so the Jets' price for Ehlers will likely be pretty high if they move him. There are a couple of ways this could unfold, but we'll start with a package that centers around NHL-ready talent going back the other way. One of those revolves around giving up a second-line center to the Jets, a pressing need for them.
And that's where there could be some problems for the Devils. The team's top two centers are Nico Hischier and Jack Hughes, who are 21 and 19 years old. They're both former first overall picks and building blocks for the Devils' future. In other words, there's almost a zero percent chance they're going anywhere any time soon.
After that, the Devils' center depth is a bit suspect. Pavel Zacha is a former top six draft pick, but he hasn't lived up to the expectations of his draft slot. He's still only 23 years old, though his ceiling doesn't look to be more than a third-line center at this point. There's also Travis Zajac, who's a Winnipeg-native, but he's 34 years old and on the decline. He, for obvious reasons, won't cut it, either.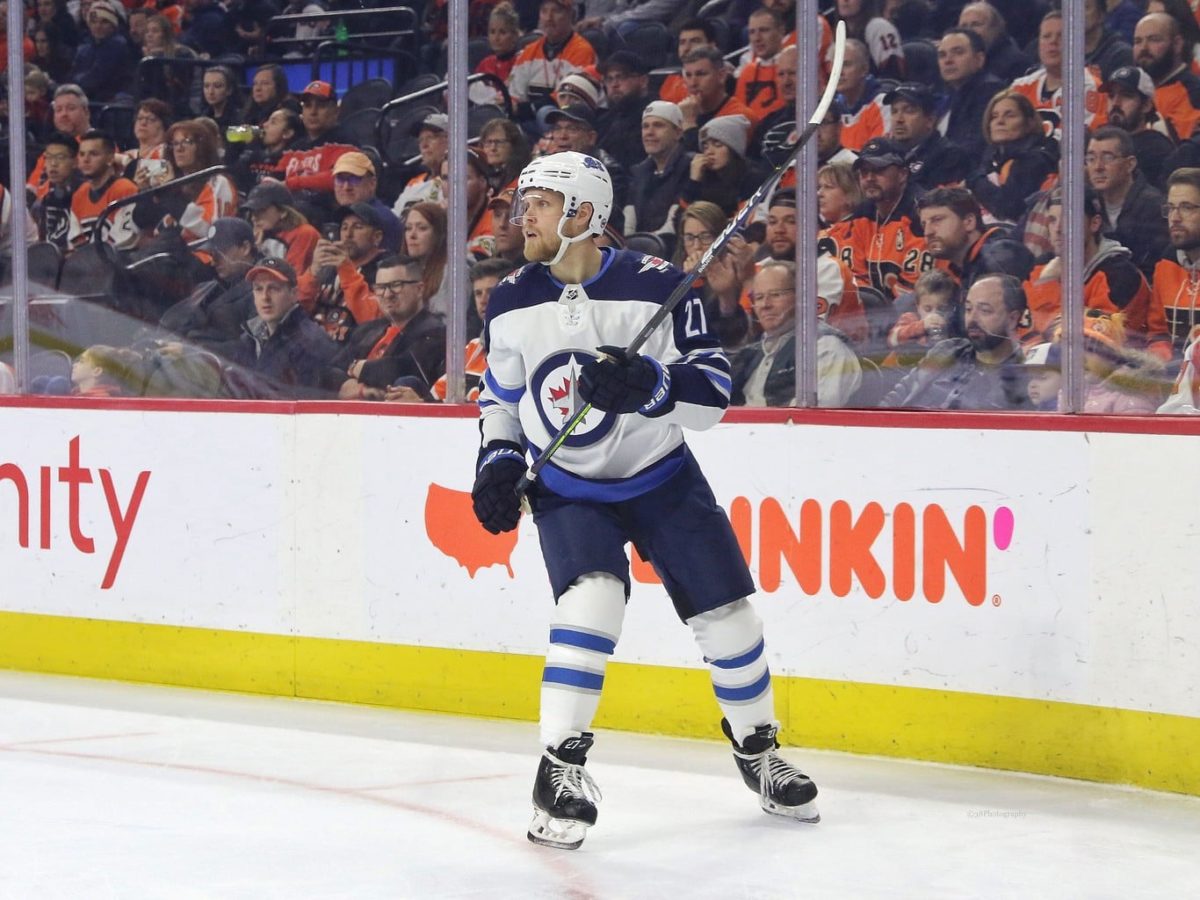 If the Jets can't land a top-six center for Ehlers (or Laine), they could look to add a top-four defenseman instead. The Devils would be in a better position to make this kind of package work. But if they trade Damon Severson or Will Butcher for Ehlers, they'll be subtracting from a position group that already requires an upgrade. That's because they need one top-four defenseman *with* Butcher and Severson on the roster, so it'd become that much harder to improve the blue line.
There's also the possibility of a futures package to make a deal work. The Devils don't have the farm system the Los Angeles Kings do, but it's still a pretty deep group. Additionally, they have three first-round picks at the 2020 Draft, which are all in the top 20 at the moment. The Arizona Coyotes' pick, which sits at 18th overall, would be a good starting point.
Related: Devils' Trading Partners: The Lightning Have What They Need
The Devils would also need to include a couple of prospects to get closer to a deal. Jesper Boqvist, their best offensive prospect, would likely be heading to the Jets. Reilly Walsh, the organization's second-best defense prospect, may be part of a deal as well. The Jets would probably covet Ty Smith, but it's hard to see the Devils parting with him. Could a package of 18th overall, Boqvist, and Walsh work? Maybe. But it's a high price to pay, even if Ehlers is worth it.
Ehlers Is the Perfect Fit
If NHL-ready talent has to go the other way, it might be hard for the Devils to make a deal work. Then again, the Jets sent Jacob Trouba to the New York Rangers for Neal Pionk and a mid-first-round pick last summer. That trade did end up working out for the Jets, however, as Pionk had an excellent first season with them. But it didn't look like such a great deal at the time. The point being is you never know what'll happen on the trade market (see: Penguins' acquisition of Kapanen).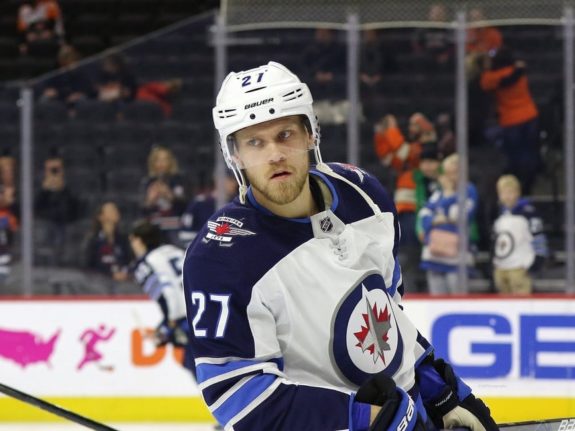 If there's a deal to be made for Ehlers, it'd be hard for the Devils to pass up. He's a top-line winger who's only 24 years old and signed to a highly valuable contract worth $6 million annually through 2024-25. It's easy to see him as a fit on a line with Hischier and Kyle Palmieri, which would give the Devils an impressive first line. There's long-term value in all of the above, and that's why he's the ideal fit to upgrade their offense.
---
---
* * *
Advanced stats from Evolving Hockey, Natural Stat Trick
The post Devils Need to Target Ehlers appeared first on The Hockey Writers.
Sports League Management
Start using it today
It's FREE!
Start