Published on Tuesday, September 8, 2020
45
Reads
0
Comments
Rangers' Gauthier Needs to Improve to Keep His Roster Spot
The New York Rangers lacked forward depth when they acquired Julien Gauthier from the Carolina Hurricanes at the trade deadline last season. However, he struggled after the trade and the Rangers will have plenty of young forwards battling for roster spots.
Gauthier's AHL Success
Gauthier was originally drafted by the Hurricanes in the first round (number 21 overall) of the 2016 NHL Draft. He made his professional debut during the 2017-18 season and spent the season with the Charlotte Checkers of the AHL. He finished with 16 goals and 9 assists in 65 games. He then finished with 27 goals and 14 assists in 75 games with Charlotte last season.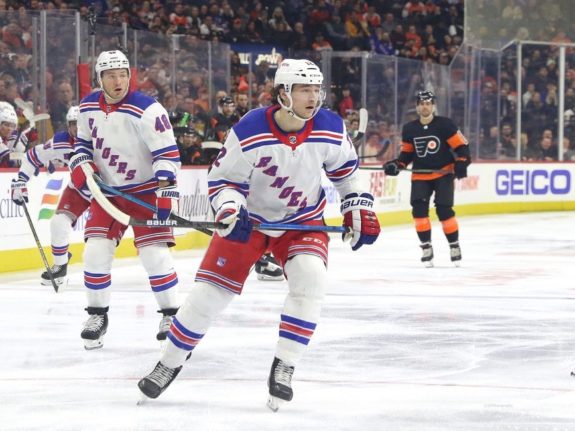 He showed flashes of his potential, using his size and speed to his advantage. This season, Gauthier was fantastic in the AHL, scoring 26 goals and adding 11 assists in just 44 games. He appeared ready to take the next step and made his NHL debut with the Hurricanes. However, due to Carolina's forward depth, he didn't get much playing time and appeared in just five games with them this season, tallying one assist in that span.
Gauthier's Struggles With the Rangers
Gauthier was then traded to the Rangers and immediately inserted into their lineup. While he didn't get much playing time, he made a few impressive plays. He drew multiple penalties and even a penalty shot by using his speed to blow by defenders and his strength to shield the puck from them. Despite creating quite a few chances, he failed to capitalize on them, getting stopped in front of the net and on his penalty shot opportunity.
Related: 1995-96 Rangers: Sad End to Stanley Cup Hopes
Gauthier finished with no goals and two assists in 12 regular season games with the Blueshirts this season, averaging 8:39 per game in time on ice. He played on the fourth line in the postseason but wasn't a difference-maker, and was held without a point as his former team, the Hurricanes, swept the Rangers.
While Gauthier has the skills necessary to have success in the NHL, he will have to prove that he can produce more offensively. He played on the fourth line but was still able to get scoring opportunities and failed to convert on any of them. He isn't a great playmaker, so he needs to start scoring goals in order to avoid being sent back to the AHL.
Gauthier Will Have to Compete for Playing Time
This offseason, the Rangers had luck on their side when they hit the jackpot, and won the first pick in the 2020 NHL Draft. Unfortunately for Gauthier, the consensus top pick is Alexis Lafreniere, who like Gauthier, is a winger. Lafreniere is nearly a lock to make the team's roster this season.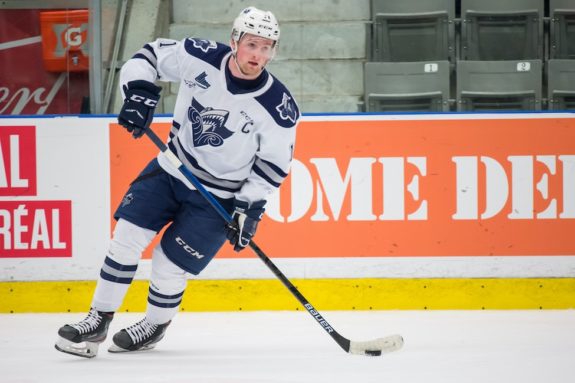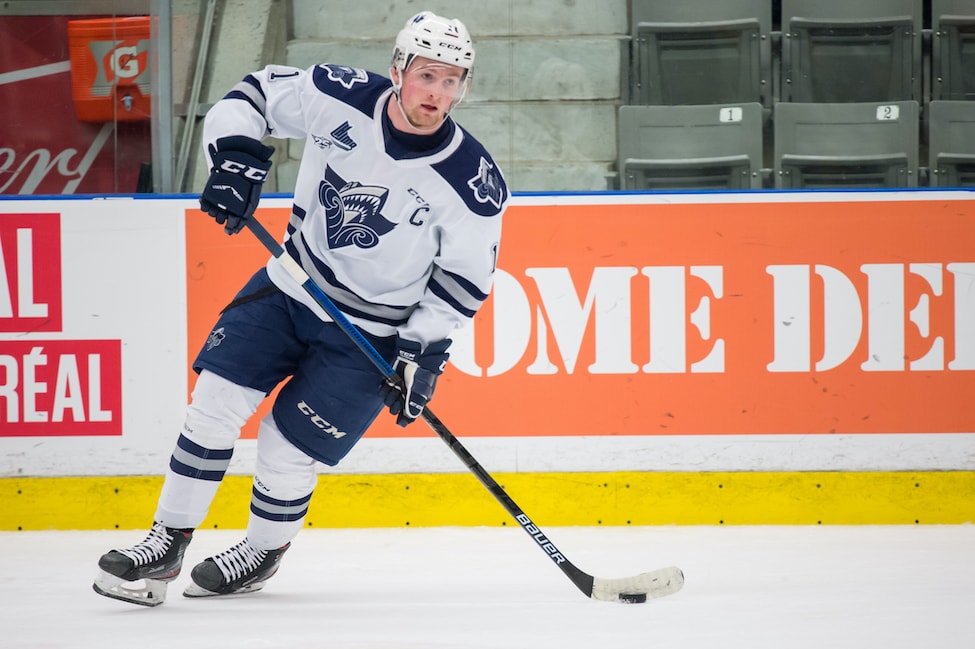 In addition to Lafreniere, winger and top prospect Vitali Kravstov may also get his first chance to play for the Rangers in the regular season. He is currently playing in the KHL after a disappointing 2019-20 season, which he split between the KHL and AHL, but he can rejoin the Rangers when the 2020-21 NHL season begins.
The Rangers have plenty of young forward prospects and if they are able to outplay Gauthier, he will be replaced in the lineup. He will have to demonstrate his value to the Rangers in order to get playing time with Lafreniere and Kravstov, both likely to join the team this season and other hungry prospects fighting to earn a spot.
Moving Forward
Gauthier has only played in 17 NHL games, and while he's struggled, the sample size is way too small to use that to judge him. Barring an injury or disastrous training camp, he should be on New York's roster when next season begins. In order to keep his spot in the lineup, he will likely have to improve his defensive play in addition to trying to break through offensively.
Related: Top 12 Fastest Skaters Ever in the NHL
He made a few unnecessary giveaways that burned the Rangers last season but he has the potential to be an effective defensive forward. Gauthier is not afraid of blocking shots and he is capable of winning battles for the puck, so if he can avoid those giveaways he can develop into a valuable forward from a defensive standpoint. These traits make him similar to center Brett Howden, who has earned his spot in the team's lineup because of his strong defensive play. Offensively, Gauthier simply needs to capitalize on the scoring chances he creates.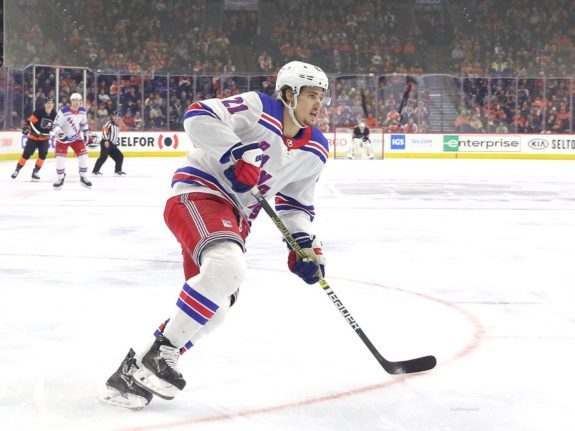 While Gauthier didn't play up to his potential with the Rangers this season, he can certainly improve and secure his spot in the lineup next season. If not, New York could look to replace him with another talented prospect. He controls his own future and the 2020-21 season will be an important one for him.
---
---
The post Rangers' Gauthier Needs to Improve to Keep His Roster Spot appeared first on The Hockey Writers.
Sports League Management
Start using it today
It's FREE!
Start