Published on Wednesday, September 9, 2020
26
Reads
0
Comments
NHL Rumors: Canadiens, Maple Leafs, Canucks, Predators, Oilers, More
In today's NHL rumors, one hockey scribe suggests five possible trade destinations for Canadiens forward Max Domi. In Toronto, another scribe walks through how the Maple Leafs might fit Alex Pietrangelo onto their roster. Tyler Toffoli is apparently ready to talk contract extension with the Vancouver Canucks and a forward out of Nashville has told the Predators he's going to test free agency. The Edmonton Oilers talk when they'll make trades and the NHL has changed the date of the draft.
Granlund Confirms He'll Test Free Agency
As per a report from Adam Vingan of The Athletic, agent Todd Diamond, who represents forward Mikael Granlund of the Nashville Predators, says his client will be testing free agency this offseason.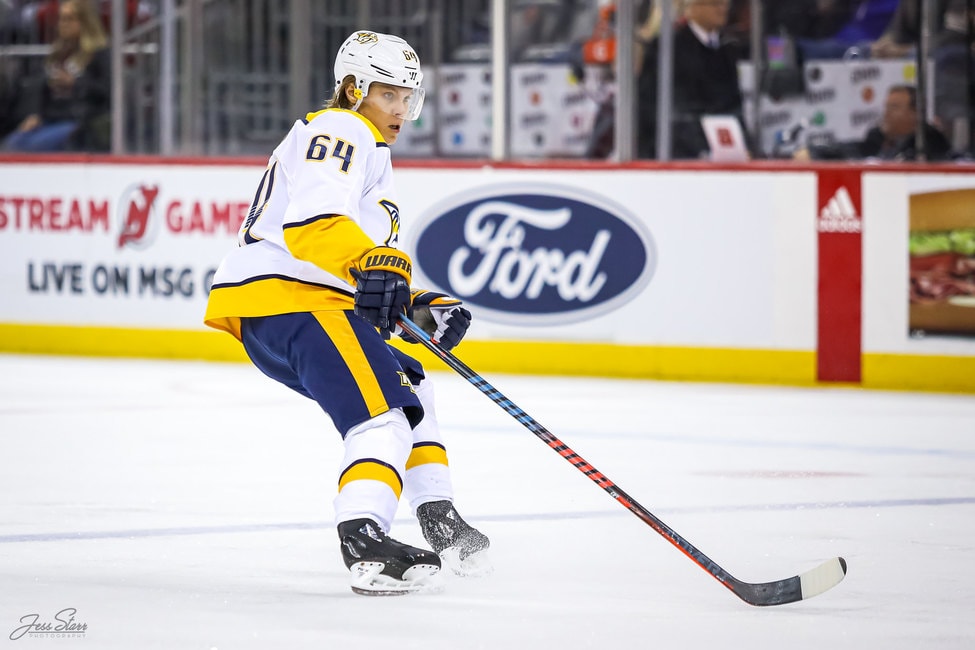 "We will be seeing what the open market has to offer," Diamond said Monday. Diamond added that Granlund could re-sign with the Predators, it just won't be before free agency opens and the player sees what's out there. Vingan notes in his article:
Granlund signing elsewhere would not come as a surprise, as he could seek a team in free agency that better fits him stylistically. Acquired from the Minnesota Wild for forward Kevin Fiala in February 2019, Granlund has 18 goals and 35 points in 79 games, and three points in 10 playoff games with the Predators. His expiring contract carries a $5.75 million cap hit.

source – 'Predators' Mikael Granlund will test free agency; Yakov Trenin considering KHL' – Adam Vingan – The Athletic – 09/07/2020
Toffoli Open to Talking Contract with Canucks
As per TSN 1040's Rick Dhaliwal, Vancouver Canucks forward and pending unrestricted free agent Tyler Toffoli has made it known he's open to re-signing with the Vancouver Canucks.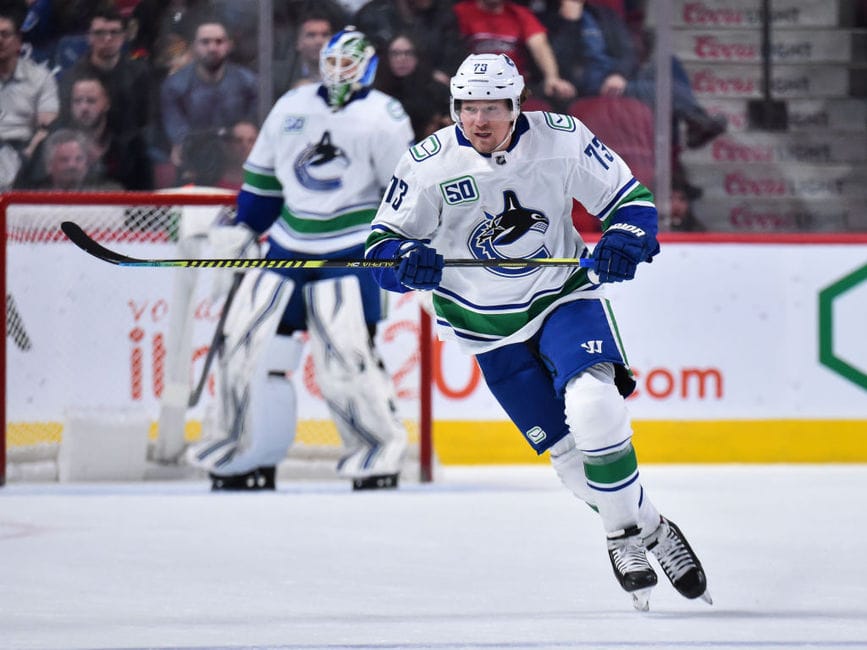 Dhaliwal posted on Twitter that Toffoli has reached out to the team and will talk to general manager Jim Benning at the appropriate time. Toffoli said he loved the city, the team and enjoyed his time in Vancouver.
What his new deal will look like is unclear. He was a $4.6 million player last season and there's expectations he should receive a sizable raise but that raise could be limited based on the flat salary cap and whether or not the Canucks decide to invest heavily in goaltender Jacob Markstrom or move other pieces to make room for Toffoli's new deal.
Related: Prospects News & Rumors: Vehvilainen, Mercier, Roode & More
Five Possible Destinations for Max Domi
Matt Larkin of SI.com via The Hockey News examined five possible locations the Montreal Canadiens might look to in an effort to trade forward Max Domi. Domi's new agent has said he's not asking for a trade, but the expectation around the league is that the Canadiens will still move him.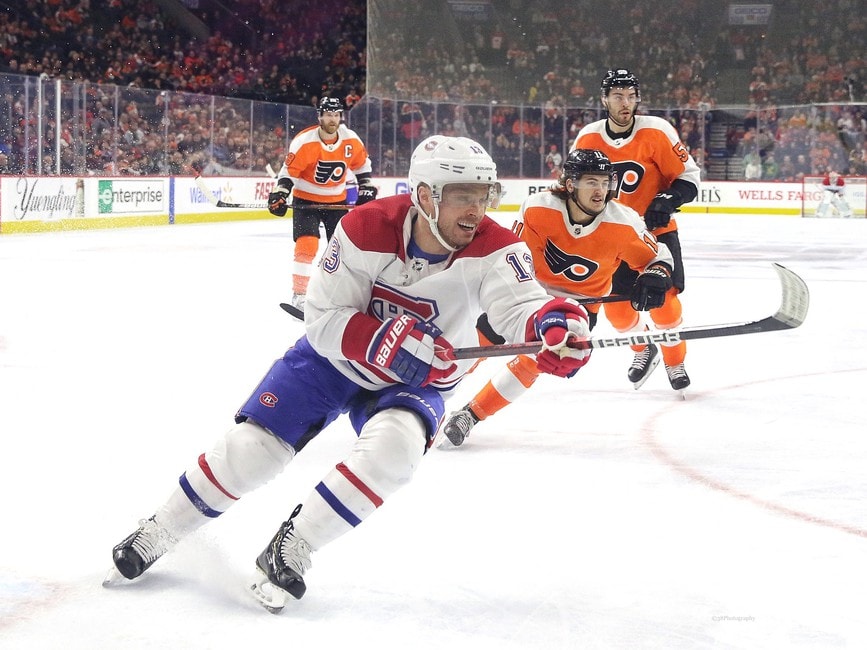 Among the teams listed were the San Jose Sharks, Winnipeg Jets, Minnesota Wild, Buffalo Sabres and Columbus Blue Jackets.
One destination to watch, according to Brian Hedger of The Columbus Dispatch is Columbus as the 2020 playoffs showed the Blue Jackets need an upgrade at center, specifically on the second line. Hedger noted how big the void is between first-line center Pierre-Luc Dubois and third-liner Boone Jenner.
Hedger adds:
Should the Jackets go the trade route, however, they have a wealth of chips to use — including a stable of NHL defensemen, talented young forwards and a pair of goaltenders in their mid-20s who performed at elite levels this season.

source – 'Playoffs showed Blue Jackets' need for upgrade at center' – Brian Hedger- Columbus Dispatch – 09/06/2020
NHL Draft Date Changing
According to tweet by Sportsnet's Elliotte Friedman, the NHL is reportedly moving the 2020 NHL Entry Draft up a few days from October 9th-10th, 2020 to October 6th-7th, 2020.
There was no clarification or explanation as to why the date was moved, but it has to be assumed the league is ahead of schedule on the games and wanted to get into the draft and free agency sooner to ultimately give the NHL options for next season's schedule.
Oilers' Holland Looking at Trades In Late September
It appears the Edmonton Oilers will be looking at trades, they just won't be looking at them yet. According to general manager Ken Holland, the team knows what they need to find on the market (goaltending is a priority), but doesn't believe that market will open up until almost October.
As per Jim Matheson of the Edmonton Journal, Holland said, "This year, the chatter will pick up in late September (before the Oct. 8-9 draft). Stuff will get done in October."
Holland added that this year things are quite different. He said:
"I've talked to many of the teams out (of playoffs), but this is like mid-May (before COVID 19 and the NHL Pause) in the old days after a regular-season. You know how it normally is. There's lots of chatter leading up to the June draft, trades are made, then there's UFAs on July 1. Usually stuff gets done from, say, June 22 to July 10."

source – 'Edmonton Oilers looking for two goaltenders to share net next season' Jim Matheson – Edmonton Journal – 09/06/2020
Can Maple Leafs Fit Pietrangelo In?
James Mirtle of The Athletic notes there is a way that the Toronto Maple Leafs could fit Alex Pietrangelo into their roster, should they want to. He says, not only is it possible, but explains how the team might actually be built around adding the defenseman. It's just a matter of whether or not the St. Louis Blues can get something done with their captain.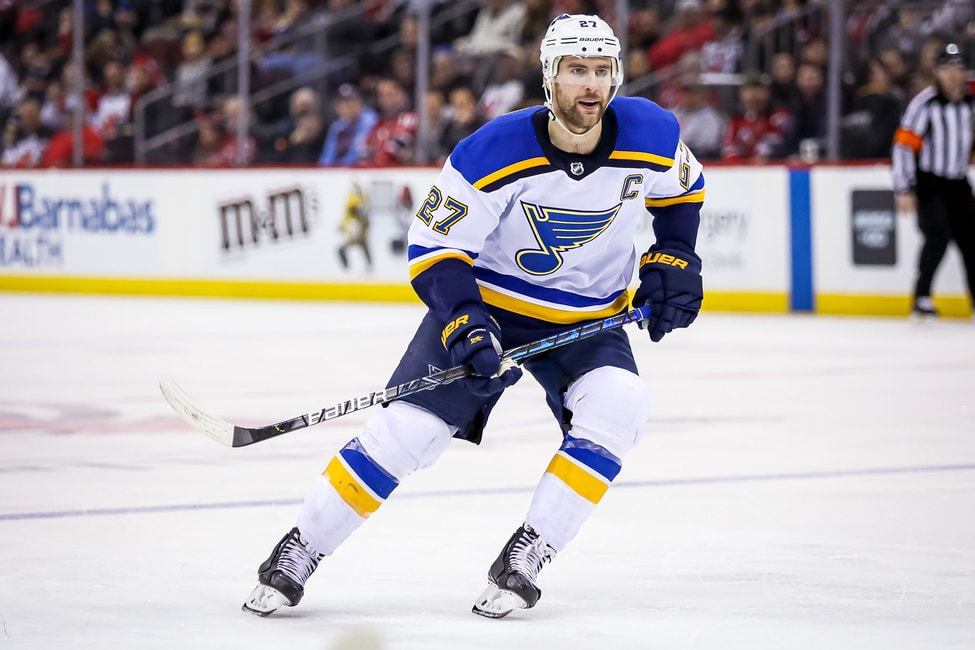 Mirtle writes that the Blues are going to have trouble fitting in Pietrangelo's salary (even with the trade of Jake Allen) and adds:
If this stalemate goes much longer, meanwhile, other teams are going to come circling. Which brings us to Toronto.

Given where the Maple Leafs are at, and the gaping hole at right defence, it's worthwhile to ponder if Kyle Dubas should be part of the potential bidding war.

sources- 'Mirtle: Can the Leafs even afford Alex Pietrangelo – or another big money D-man?' – James Mirtle -The Athletic – 09/02/2020
In the end, after all the work he did to show how the Leafs could do it, Mirtle says, "I don't think it's likely that Pietrangelo leaves St. Louis, even with where the talks are at."
---
---
Catch up on all the latest NHL Rumors
The post NHL Rumors: Canadiens, Maple Leafs, Canucks, Predators, Oilers, More appeared first on The Hockey Writers.
Sports League Management
Start using it today
It's FREE!
Start