Published on Wednesday, February 10, 2021
40
Reads
0
Comments
Canucks Need to Get Back to Basics
It's been a rough start to the 2020-2021 NHL season for the Vancouver Canucks. Though they sit just one spot back of a playoff spot, they've lost five consecutive games, including getting swept by the Toronto Maple Leafs and own a record of 6-10-0 on the year. They're near the bottom of the league in goals allowed (30th), shots allowed (31st), and to make matters worse, they take the second-most penalty minutes per game in the league (12.3). Despite all of those numbers, they are currently just two points back of the Edmonton Oilers and still have 40 games remaining to right the ship.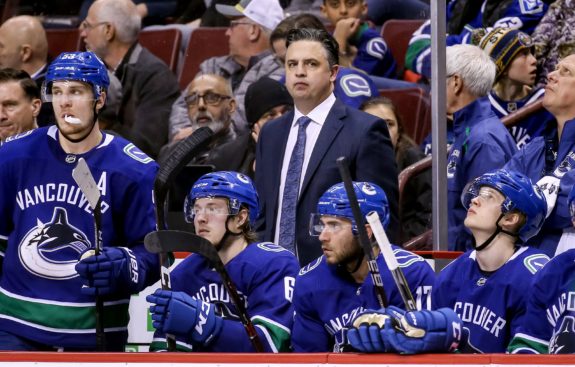 The Canucks don't need a major overhaul to get things back on track. In fact, their latest loss against the Maple Leafs had some real positive takeaways, but all it takes is a couple of things to start going in Vancouver's favor for them to look like the team that took the Vegas Golden Knights to seven games in the Western Conference Semifinals just six months ago.
Stay Out of the Penalty Box
In a division with Connor McDavid, Leon Draisaitl, Auston Matthews, Mitch Marner, John Tavares, Mark Scheifele, Johnny Gaudreau, Tyler Toffoli (etc.), the last thing you need to do is give any of those guys an extra advantage on the ice. Vancouver is committing almost seven penalties per game. That not only puts a ton of pressure on your goaltending (we'll get to that in a second), but it also takes ice time away from your top scorers.
While their penalty killing is holding its own (80.6%), fewer penalties result in fewer opportunities for the opposition's best players to rack up the points. Not to mention, it gives the Canucks' top players more chances at 5v5 to create power play opportunities of their own.
While it's hardly unlikely the Canucks will stop taking penalties altogether, reducing the infractions by one or two a game could make a significant difference moving forward.
Demko or Holtby Take the Reins in Net
At some point, the Canucks' goaltending is going to improve. Neither Brayden Holtby nor Thatcher Demko own a save percentage above .900 or a goals against average under 3.00. Right now, Travis Green is giving both netminders an opportunity to go on a run and take the reins in goal.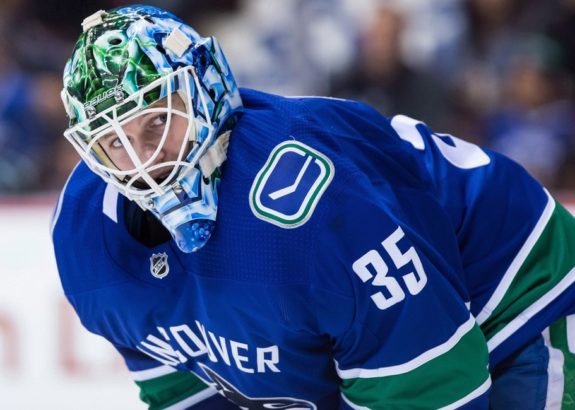 Holtby has had the more extensive career of the two. And based on his career stats, he seems more likely to bounce back. He owns a 2.54 GAA and a .915 save percentage across 10 plus seasons and over 450 career NHL games. Though his numbers have declined in each of the last three seasons, he is a former Stanley Cup champion, and a little help up front could go a long way for the former Capital.
On the other side, Demko has more upside to offer. While his career numbers aren't where Holtby's are, his potential this past postseason suggests a breakout could happen from the 25-year-old San Diego native. While his 0.64 GAA and .985 SV% may not be realistic or sustainable numbers across an entire NHL season, we can easily see his numbers improve if he gets a little help up front defensively.
Secondary Scoring Kicks In
There's clearly talent across this Canucks' roster. Elias Pettersson, Bo Horvat, Quinn Hughes and Brock Boeser will certainly lead the way for this team, but it's the contributions of others that will take Vancouver to the level they were accustomed to being at last season.
While the likes of J.T. Miller (3 goals, 10 assists), Tanner Pearson (4 goals, 4 assists) and Nils Hoglander (3 goals, 4 assists) have chipped in offensively, Vancouver needs more from a vast number of players. Brandon Sutter is sitting on just four points this season (all goals). Jake Virtanen has been limited to just one goal so far, while Loui Eriksson had been a healthy scratch up until this past week. And Nate Schmidt, who was acquired from Vegas to fill a gap defensively, has managed just three points through the first 14 games.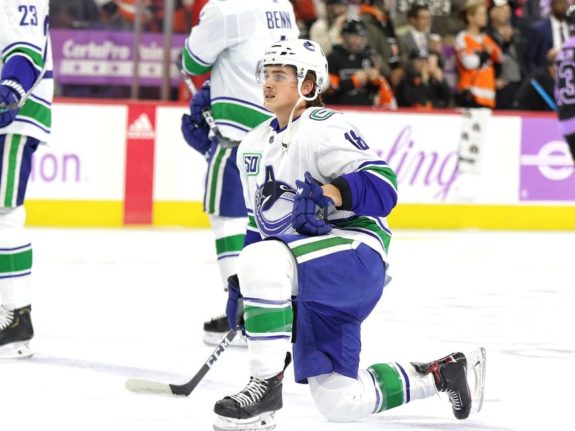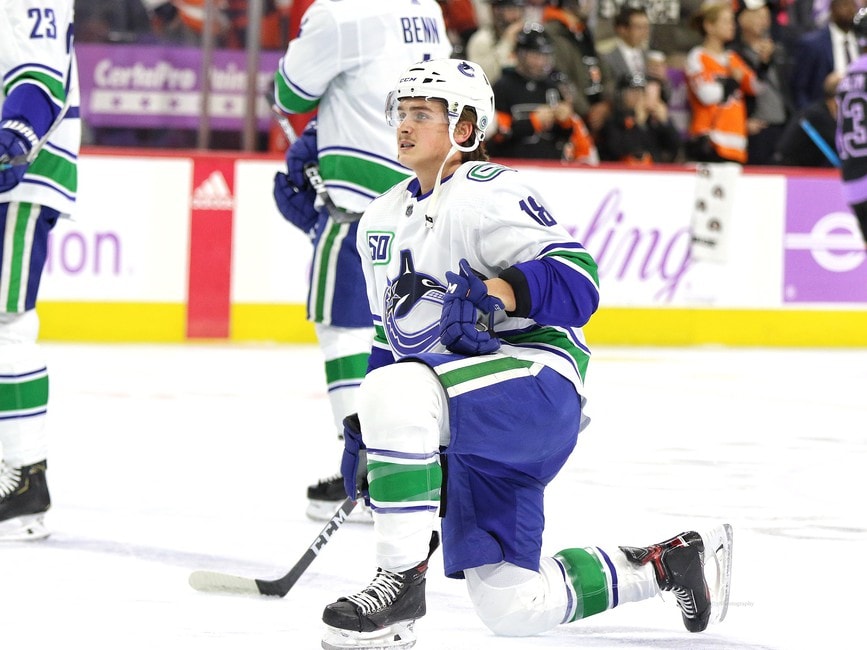 It's not asking for a lot, but if a few things start tipping in Vancouver's favor as we approach the halfway point of this pandemic shortened season, the standings could look a little different by then.
---
---
The post Canucks Need to Get Back to Basics appeared first on The Hockey Writers.
Sports League Management
Start using it today
It's FREE!
Start