Published on Wednesday, February 24, 2021
38
Reads
0
Comments
Maple Leafs Should Be in on Predators' Fire Sale
The Nashville Predators have had a disappointing start to the season to say the least, just one point ahead of the Detroit Red Wings in the Central Division and 26th in the league by points percentage. It's still relatively early but the team is about 10 points out of the playoff hunt with less than 40 games to play, making a comeback pretty unlikely.
It seems that general manager David Poile sees the writing on the wall as it's been reported that they will be open for business before the April 12 trade deadline. According to Elliotte Friedman, there are only three untouchables on the entire roster: captain Roman Josi, defenceman Ryan Ellis, and goaltender Pekka Rinne. That leaves a bunch of talent up for grabs, and that's where the Toronto Maple Leafs can potentially swoop in.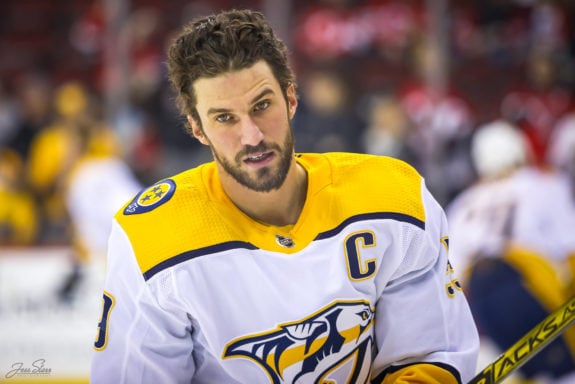 The Maple Leafs, of course, are first in the NHL and look to be gearing up for a deep playoff run should everything go according to plan. There's always room to improve, though, and with Nashville looking to sell off some pieces, the Maple Leafs should be in on the action. Let's look at three Predators the team should inquire about before the deadline.
Filip Forsberg
It may come as a bit of a surprise to see Filip Forsberg's name on the market considering he's the Predators' best forward and current leading scorer with eight goals and 15 points in 17 games, but here we are. The obvious catch is that Nashville will certainly demand a ransom for the perennial 30-goal scorer.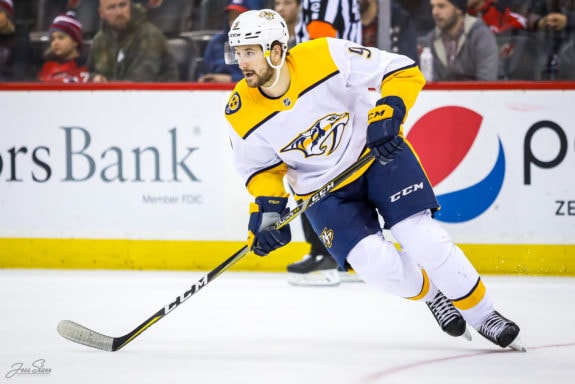 From the Maple Leafs' perspective, they would likely have to give up a boatload of picks and prospects, including a first-rounder, someone like Timothy Liljegren, and perhaps even more. That's a lot to ask, and we haven't even gotten to Forsberg's contract, which holds a cap hit of $6 million for one more season. With virtually no wiggle room, Toronto would need to send a substantial amount of salary the other way to make the trade work. Needless to say this one is a longshot.
But let's suspend our disbelief for one moment. What if the Maple Leafs were to actually land Forsberg? The addition would likely give them the most dangerous top-six in the NHL with four 30-plus goal scorers including Forsberg, Auston Matthews, John Tavares, and William Nylander. If the Maple Leafs do want to swing for the fences this year, this might be a move to consider.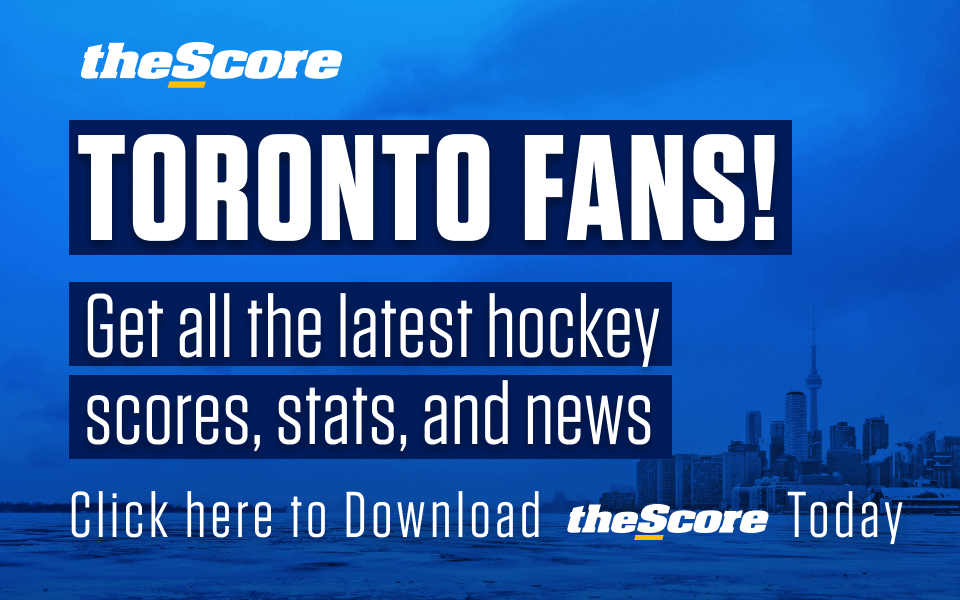 Mikael Granlund
Assuming you haven't been living under a rock, you've probably already heard about the Mikael Granlund to Toronto rumours. But if you are under said rock, I've got you covered.
Related: Mikael Granlund Would Complete Maple Leafs' Top-Six
Long story short, the Leafs have been interested in Granlund since this past offseason when they apparently offered him a cheap one-year deal. The Finn was not interested in playing for close to league minimum (and rightfully so), eventually re-signing with the Predators for $3.75 million. He's had a relatively quiet year (though who hasn't in Nashville?), posting seven points in 14 games. He does have a track record of success, though, as he was a consistent 70-point man and elite defensive forward with the Minnesota Wild.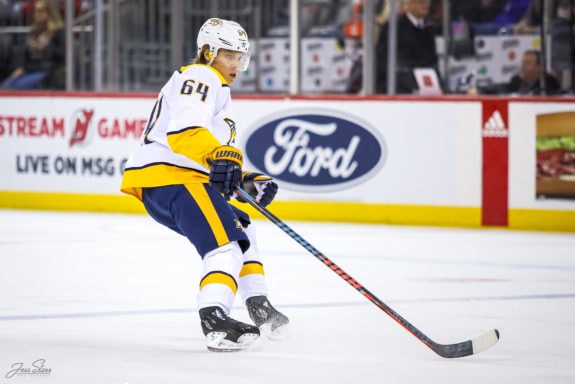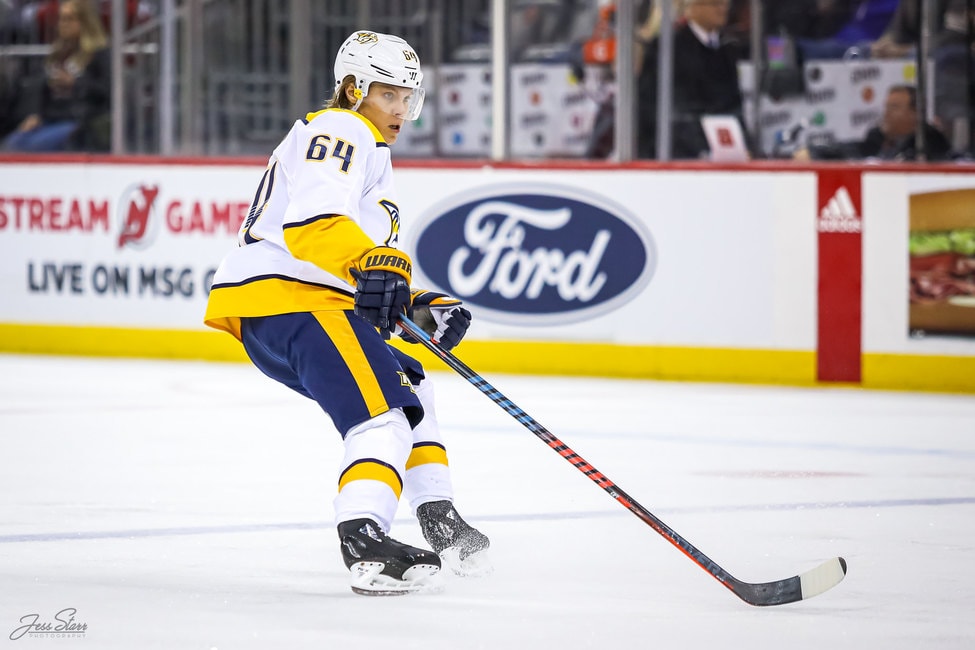 The fit makes perfect sense for Toronto: Granlund fits the mold of a Kyle Dubas player — smart, speedy, and skilled — and his two-way acumen would bolster the Leafs' second line. And with his relatively palatable cap hit, Toronto could probably make it work, especially if Nashville is willing to retain some money. Although Granlund's name doesn't carry the same star power as Forsberg's, his impact could potentially be just as important for a fraction of the cost.
Mattias Ekholm
The towering 6-foot-4 defenceman has been loosely connected with the Maple Leafs for a few seasons now, going back to the pre-Jake Muzzin days when the team was in desperate need of a steady top-pairing defender. Since then the Maple Leafs have obviously added a ton of skill and depth on the blue line in the form of T.J. Brodie, Justin Holl, and Zach Bogosian among others, but there's nothing wrong with adding another good player.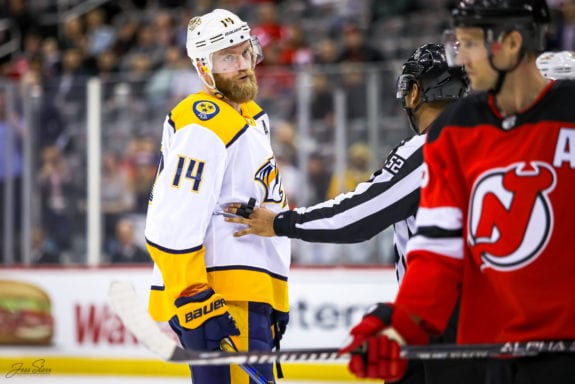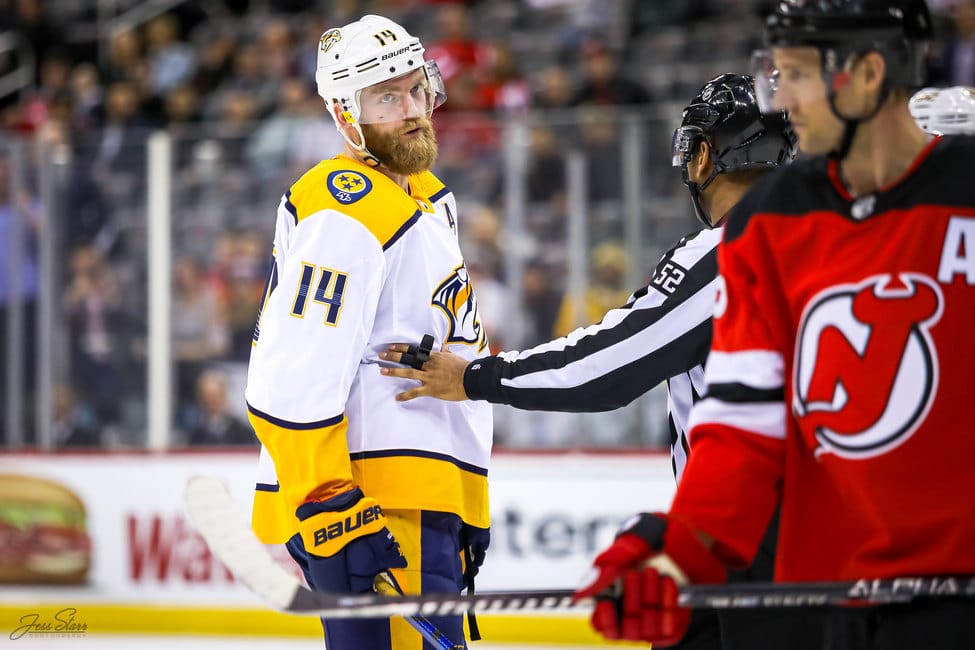 While all the additions have certainly helped Toronto's defence, they still look pretty mediocre by most metrics at five-on-five, ranking 18th in expected goals against per hour (xGA/60) and 22nd in scoring chances against per hour (SCA/60). Needless to say, there's room for improvement. Ekholm is one of the best two-way defencemen in the league and his defensive prowess would solve a lot of problems on the back end. His ability to eat big minutes against tough competition would also allow someone like Morgan Rielly to play to his strengths in a more offensive role.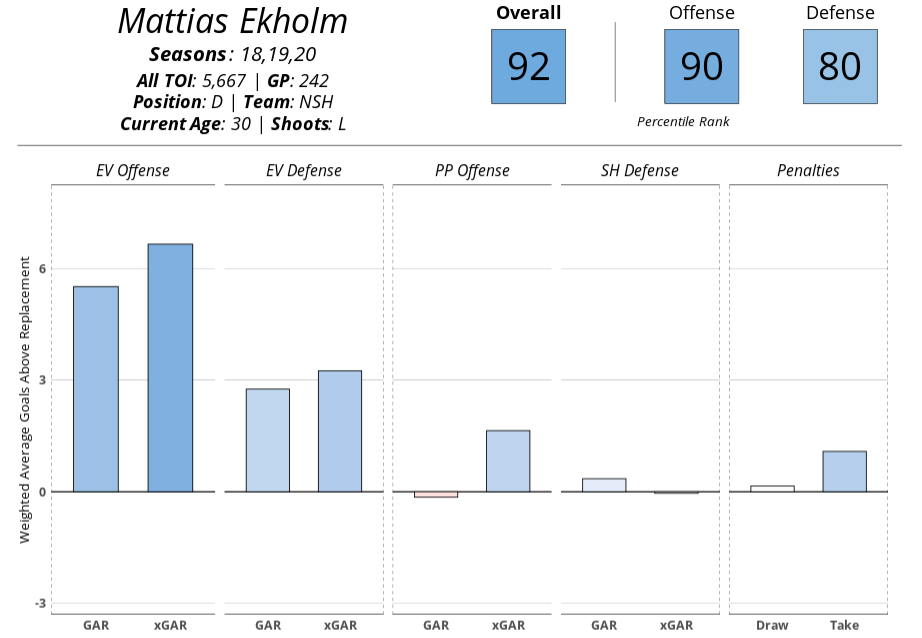 Signed through next season at $3.75 million, Ekholm is the definition of a bargain, but like Forsberg he wouldn't come cheap. The Predators know what they have in the 30-year-old blueliner and it will take a serious offer to pry him away.
Related: NHL Rumors: Maple Leafs, Bruins, Flames, Red Wings, More
Although they are tight on cap space, all signs point to the Maple Leafs being buyers before the deadline. We know that Dubas is a creative thinker capable of pulling off moves that many don't expect, and I suspect that he'll at least be putting in some calls to the Predators' front office about a few of their players. If the Leafs are able to land one of these names, they may just be unstoppable.
Stats from naturalstattrick.com
---
---
The post Maple Leafs Should Be in on Predators' Fire Sale appeared first on The Hockey Writers.
Sports League Management
Start using it today
It's FREE!
Start