Published on Friday, February 26, 2021
42
Reads
0
Comments
Oilers Getting Contributions From Taxi Squad Call-ups
Following their 3-0 road victory over the Vancouver Canucks on Thursday, it can be officially declared that the Edmonton Oilers are on fire; They're on a five-game win streak, have won eight of their last nine games, and are 11-2 over the last four weeks.
There are many factors in this surge that have seen Edmonton climb to second in the North Division standings: Connor McDavid doing McDavid things, the goaltending of Mike Smith, secondary scoring and Darnell Nurse's emergence as an elite defenceman.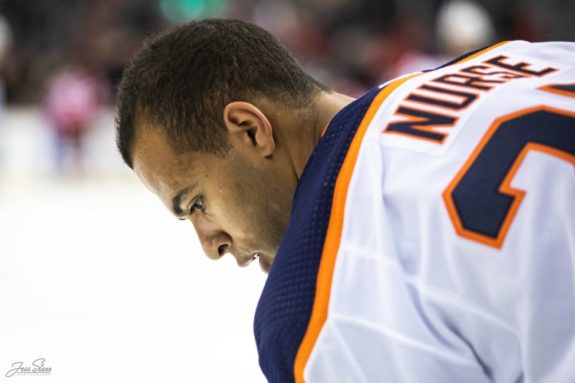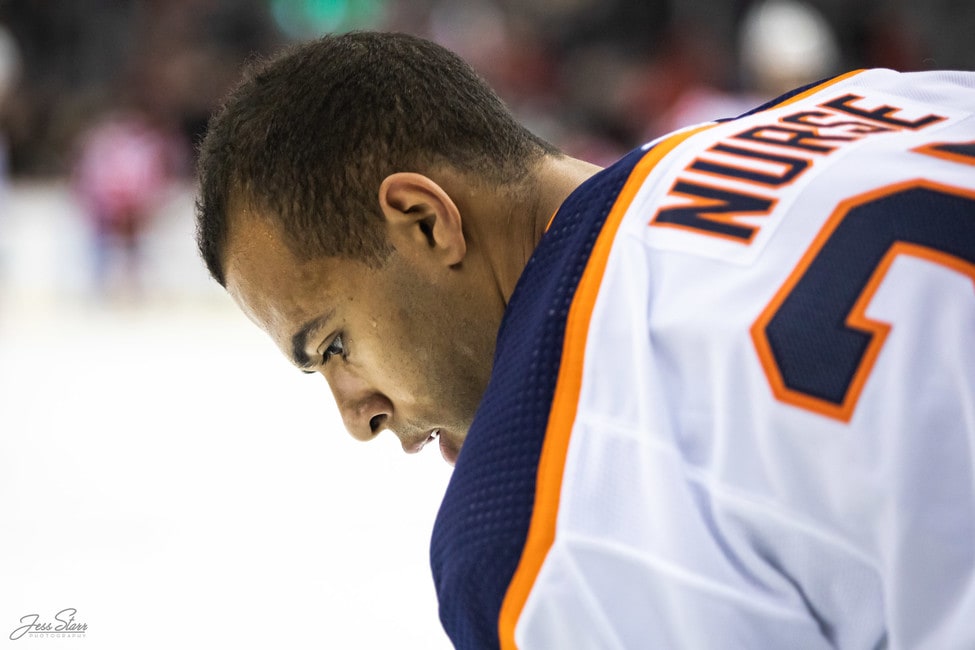 Another more recent factor is the play of taxi squad call-ups, namely forwards Alex Chiasson, Tyler Ennis, Jujhar Khaira and James Neal. All endured the indignity of going unclaimed on waivers, watched from the proverbial pressbox while their teammates got to have all the fun, and now have made the most of the opportunity to contribute to Edmonton's success.
What is the Taxi Squad?
The taxi squad is one of many aspects unique to this condensed National Hockey League season that is being played in the shadow of a global pandemic. It is meant to address any potential issues with minor-league call-ups, given that quarantine requirements could prevent players from being available on short notice.
On their taxi squad, a team can carry between four and six players, who are allowed to practice and travel with the team. Players can move freely between the 23-man roster and the taxi squad, but any players who are waiver eligible must clear waivers before being added to the taxi squad.
Alex Chiasson
Chiasson was placed on waivers on Feb. 1. At that point, he had played just six games and failed to register a single point while posting a plus/minus rating of minus-5. He cleared waivers on Feb. 2 and returned to the Oilers lineup that night, a 4-2 win over the Ottawa Senators.
He has been a fixture in the lineup since Feb. 9, suiting up for eight straight games, and notching seven points over that stretch. He is currently on a four-game point streak and had the game-winning goal in Vancouver on Thursday. The veteran winger scored twice against the Winnipeg Jets on Feb. 15.
Tyler Ennis
Ennis went on waivers on Jan. 25 after going without a point with just two shots on goal in his first four games with the Oilers this season. He cleared on Jan. 26 and has since scored six points in 10 games with a plus-five rating.
The diminutive winger was called up from the taxi squad on Feb. 8, and scored the game-winning goal that night in a 3-1 win over the Senators at Rogers Place. Ennis has now played in nine straight games for the Oilers, helping them reel off eight wins in that span. He was also credited with the game-winning-goal of Edmonton's 4-3 win over Vancouver on Tuesday, completing the Oilers unlikely rally from a 3-0 deficit.
Jujhar Khaira
Khaira was one of five players the Oilers placed on waivers before the start of the season. He was first designated to the taxi squad on Jan. 16, called up on Jan. 26 to play against Winnipeg, then sent back to the taxi squad on Jan. 28, before finally being brought back to stay on Feb. 6.
Related: Oilers' Khaira Needs to Turn Latest Hot Streak Into Consistent Production
The six-foot-four centre has now played 10 straight games for the Oilers, totaling six points and is a plus-five in that stretch. He made his presence felt in various ways: he dropped the gloves in Edmonton's wins against Ottawa on Feb. 6, and Calgary on Feb. 20; he picked up a pair of helpers when the Oilers beat the Senators 3-2 in the nation's capital on Feb. 9; and he potted the GWG on Feb. 10 against the host Montreal Canadiens.
James Neal
The 2020-21 season has not been an easy one for the 10-time 20-goal scorer. He started the season on the NHL's COVID-19 protocol list, before finally making his 2020-21 debut on Jan. 21. After appearing in nine games, scoring twice and picking up an assist, Neal was waived on Feb. 13.
Since clearing waivers, the 33-year-old has only played twice, in Edmonton's back-to-back wins against the Calgary Flames last weekend, and picked up an assist in both games. While he may not draw into the lineup nightly, Neal being able to come in and out of the lineup provides Oilers coach Dave Tippett increased flexibility with Edmonton's forward units.
Thanks at least in some small part to the Taxi Squad, Edmonton is suddenly within four points of the first-place Toronto Maple Leafs, who the Oilers just happen to play in their next three games, Saturday, Monday, and Wednesday, all at Rogers Place.
Chiasson, Ennis and Khaira have combined to score the GWG in four of Edmonton's last eight wins, including the last two. If the Oilers can get another one or two game-winners from them in these crucial upcoming tilts, Edmonton might soon be moving into the North Division Penthouse.
---
---
Sports League Management
Start using it today
It's FREE!
Start