Published on Friday, February 26, 2021
34
Reads
0
Comments
Sabres' Ullmark Injury an Opportunity for Luukkonen
Thursday was another rough night for the Buffalo Sabres in a season that is like a recurring bad dream of missed chances, goal posts, injuries, ending up on the wrong side of close games, and, oh yes…COVID-19.
In case you missed any of the rollercoaster of emotion that is a Sabres' game night, here's a synopsis: no Jack Eichel, no Linus Ullmark and still, no luck. No two points either. The Sabres lost to the New Jersey Devils in overtime 4-3 and it's becoming increasingly clear that this season is slipping out of reach. Despite competing hard to get the game to overtime, it was their failure to manage the game in the third period and the inability to sneak in a line change during overtime that sealed their fate.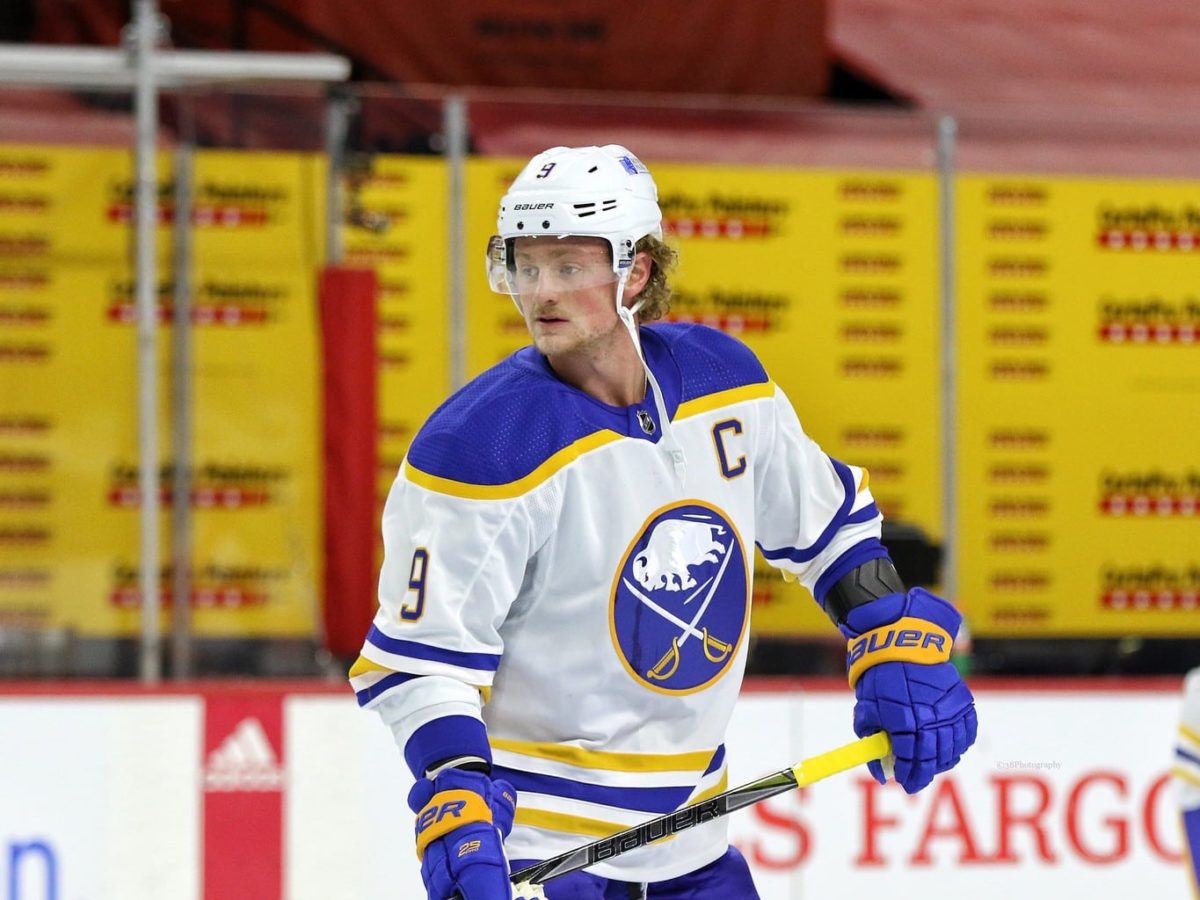 Head coach Ralph Krueger said after the game that he liked the "battle" that his group showed in recent games. It's just too bad for them that they are losing them. When you lose the battles, you aren't likely to win the war either.
Related: Sabres and McCabe Feeling Even More Pain
As the pieces are picked up at the end of the season, will we be able to say that general manager Kevyn Adams had a good opportunity to see what he has in this team? No. Will Krueger have had his best roster to work with? No again. Will any of that matter in the end? Absolutely not.
A Couple of Big Sabres Names Out
If you're wondering – no, Eichel hasn't been traded. Although talk of the captain being sent out on an ice flow heated up after he missed the game-day skate and was MIA after the warmup, head coach Ralph Krueger confirmed post-game that he was out with a lower-body injury and will be reassessed today.
"It was something that occurred in the warmup," Krueger said. "Every player right – now in the pace that we're on – is dealing with something. This was a completely new development. None of us had seen or heard of the situation."
The injury is classified as lower-body and he will be out day-to-day pending further examination.
As for Ullmark, his injury happened during the first period. After standing on his head with a number of saves in quick succession, he appeared shaken up and was slow to rise back to his feet. He eventually was cleared to continue playing by the Sabres' medical staff but did not return to start the second period.
Here's a video of the amazing sequence of saves and possibly, the moment he injury happened:
"We have really no idea yet of the severity of the injury," he said. "I'll be honest with you. We need to take a deeper dive at it first thing in the morning and we'll give you an update then after the skate. Until we've got some pictures and we've got some deeper analysis we cannot tell you the situation."
The fact that there are going to be some "pictures" means it doesn't sound good for the Sabres' number one goalie. Which brings us to Ukko-Pekka Luukkonen, known by some simply as: UPK.
Ullmark Injury Could Give Luukkonen a Chance
If Ullmark is out long-term then there is a chance that UPK could be given a look in net for the Sabres. That's what all the fans on the message boards are saying anyway. Is it likely? Well, no. Jonas Johansson will slot into the backup role behind Carter Hutton and given that Dustin Tokarski has more experience, he will be called up and assigned to the taxi squad.
Before you start angrily typing in the comment section, remember that Luukkonen is still a long way from the NHL. Where he will be needed this year is in Rochester. But plenty of opportunity lies ahead for UPK with the Amerks. With Tokarski out of the way, he will take over as a number one for the first time in North America.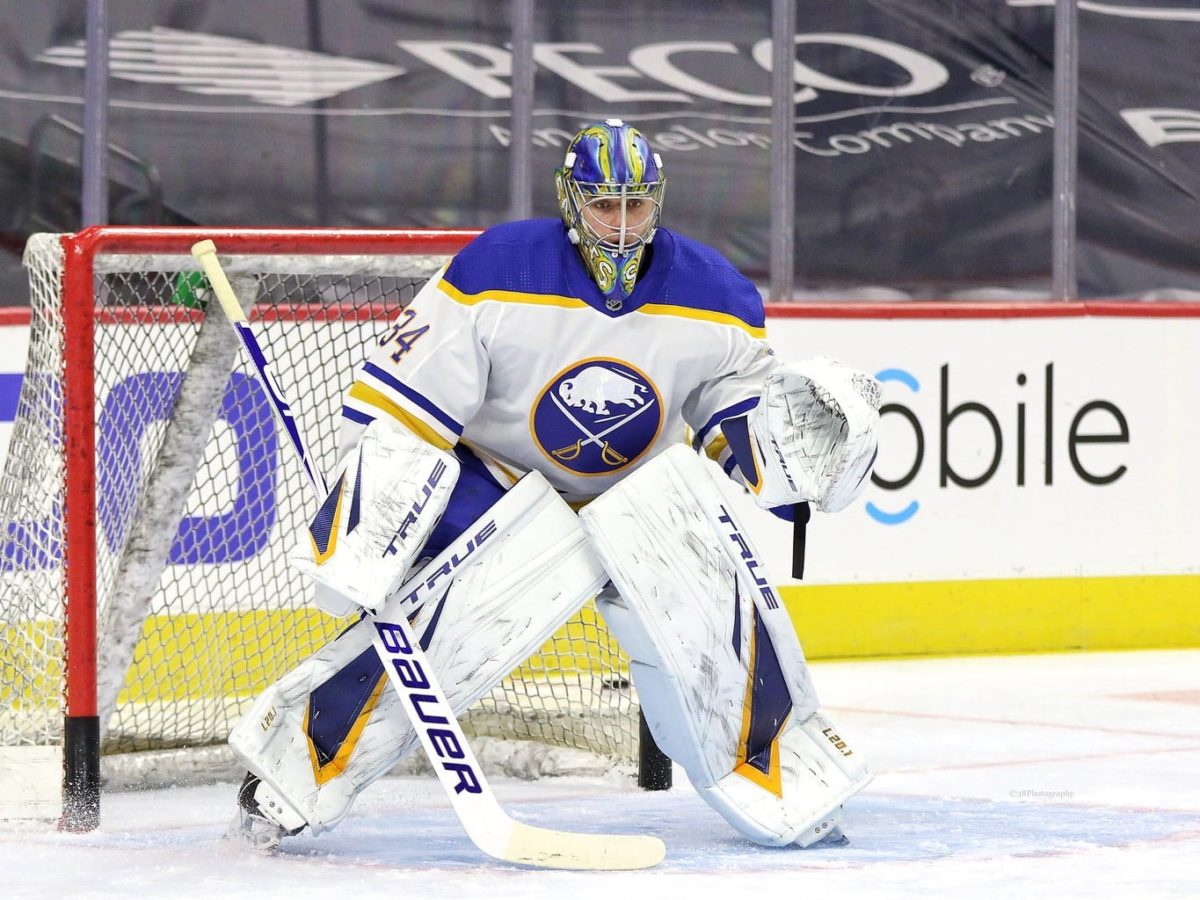 You could make the argument that UPK has already stolen the Amerks' net from the veteran Tokarski. He's played three out of the team's five games, posting a 2.91 goals-against average (GAA) and a .916 save percentage (SV%). But that's not better than Tokarski's 2.51 GAA and .932 SV%. Given the split starts, you could also argue that it was never a competition – that head coach Seth Appert had always planned on a 1A, 1B, situation with the young being mentored by the old(er).
It's not completely out of the question that UPK does get a game or two in the National Hockey League this year. But that is more likely to come later on the season when the Sabres have gotten themselves so far behind the other teams in the division, that the games are essentially a try out for next year. Either way, if Ullmark misses some serious time right now, this will be UPK's time to shine. One step at a time.
---
---
Sports League Management
Start using it today
It's FREE!
Start