Published on Wednesday, December 17, 2014
28
Reads
0
Comments
Exploring Options: Five Possible Venues for Future Outdoor NHL Games
Outdoor NHL games have allowed the game to return to its original form.
Over the past eight years, the NHL held games in 11 of the continent's most notable stadiums, but there is even more room to grow. The United States and Canada are littered with terrific outdoor venues which could support the Winter Classic and Stadium Series.
This season's games in Nationals Park and Levi's Stadium will feature four playoff teams – if the postseason was to begin right now – but since the league has been in the expanding mood, let's explore some venues which could make for a terrific Winter Classic or stop in the Stadium Series.
Ohio Stadium: Home team – Columbus Blue Jackets
As a Columbus, Ohio native, I'll admit a bit of bias in placing this stadium on the list, but the venue is one of the most storied in all of college football thanks to the successes of the Ohio State Buckeyes. It seats over 100,000 and has a very intimate feel. No matter the seat, the fan feels close to the action. Michigan Stadium in Ann Arbor is similar in size and structure, and this past year's Toronto-Detroit tilt was packed.
I know what you're thinking: there is no way Columbus could produce enough fans to fill the place. According to ESPN, Columbus ranks 24th in attendance, partially due to a very rough start to the season. In 2012, Columbus ranked 23rd among NHL cities in metropolitan population. Should an Ohio Stadium game ever occur, the league would probably have to schedule Pittsburgh, Detroit or Chicago and bank on those fan bases filling the remainder of the seats.
Numbers aside, Ohio is a growing hockey market and the city will get its close-up during the 2015 All-Star Game weekend. The novelty of the event would also sell itself to a region which filled Nationwide Arena during Columbus's playoff series last season.
Beaver Stadium: Pittsburgh vs. Philadelphia
This match-up would make the most sense because of the teams' bitter rivalry and close proximity to the stadium. It could be coined "The Battle of the Keystone State" or any other Pennsylvania-related pun the NBC marketing folks could cook up.
Even if it was not these two teams, either team could host a game in yet another historic college football venue. Over 100,000 Penn State football fans flock to Beaver Stadium in Happy Valley during the college football season to create one of the loudest environments in North America. Just imagine the volume of that venue during a hockey game.
State College, Pennsylvania also happens to sit 1,200 feet above sea level, so the chances of snow and cold weather in January are usually fairly high–conditions that would make for an even more interesting match-up. Add all of that in with two fan bases that travel well and a Beaver Stadium game could be great.
Why can't there be a Pittsburgh vs Philadelphia winter classic?

— Bryan Gilson (@bdgilson48) November 6, 2014
An "Original Six" match-up in one of America's most beloved stadiums sounds like a winner to me. Geographically speaking, these two clubs are the closest to South Bend, with Columbus also serving as a viable option.
Notre Dame Stadium itself seats approximately 20,000 fewer people than the first two venues on this list, but anybody who has watched or attended a Notre Dame football game understands how quickly the stadium can erupt with excitement. This hallowed field has served as the setting for many, many football memories; there is no reason to doubt it could do the same for hockey.
Indiana has never been home to an NHL team (current denizens include the ECHL's Indianapolis Fuel and the Indiana Ice of the USHL); a game in South Bend would finally give hockey fans in this state a major NHL event to attend.
Rogers Centre: Home team – Toronto Maple Leafs
Well, it wouldn't "technically" be outdoors, but an open roof during an Ontarian January would make it pretty chilly  inside of the Rogers Centre. Canada's fourth-largest stadium, home to baseball's Blue  Jays and to basketball's Argonauts, could seat more than 50,000 fans for a hockey game, and the stadium's set-up  would offer great sight-lines for all in attendance.
There's no doubting a high-attendance figure for this game, given the Rogers Centre is about one kilometer away  from the home of the Maple Leafs, Air Canada Centre. Pin the Leafs against Detroit, Montreal, Ottawa or any nearby opponent, and plenty of eyeballs would be glued to the match-up.
Keep in mind, this is merely a suggestion. NBC Sports reported that Toronto will get the 2017 Winter Classic, but that game will be played at BMO Field, home of Major League Soccer's Toronto FC.
AT&T Stadium: Home team – Dallas Stars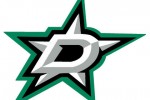 If Jerry Jones had anything to do with this, it would be a larger-than-life event. That the game would even take place in Texas in the first place would imply its enormity since everything, according to the saying, is bigger in the Lone State State.
In terms of hockey, the Stars are a budding, young team playing among one of the country's largest populations from which to draw fans. This season's attendance ranks in the bottom half of the league, but properly marketed, the novelty of the event would surely draw the attention of the state's rabid sports fans. This past year's game at Dodger Stadium proved not all of these games must be played in the North.
These five stadiums are just a few suggestions. There are obviously many other stadiums worthy of hosting an outdoor NHL game. If you would like to share your opinion tweet at myself (@bradfriedman713), at The Hockey Writers (@TheHockeyWriter), or leave a comment below.
Author information
Sports League Management
Start using it today
It's FREE!
Start