Published on Thursday, September 3, 2020
39
Reads
0
Comments
Flames Have Future Captain in Matthew Tkachuk
It didn't take long for criticism to be thrown at some of the Calgary Flames players after they were eliminated by the Dallas Stars in the first round of the 2020 Stanley Cup Playoffs. While many players disappointed, the two getting the brunt of the criticism were forwards Johnny Gaudreau and Sean Monahan. Just days later, their teammate Matthew Tkachuk let it be known that he is not happy with how the star players are being treated.
"I just couldn't believe some of the criticism that some guys on my team were getting for this and getting the blame for this," Tkachuk said. "Especially the criticism towards Johnny and Monny, it makes me sick. It really upsets me and pisses me off. Everyone was upset at them for their offensive production. Well, they produced more offence than me. So put the blame on me. I didn't do nearly enough to help get this team over the top when I was in the lineup, and that's what hurts the most."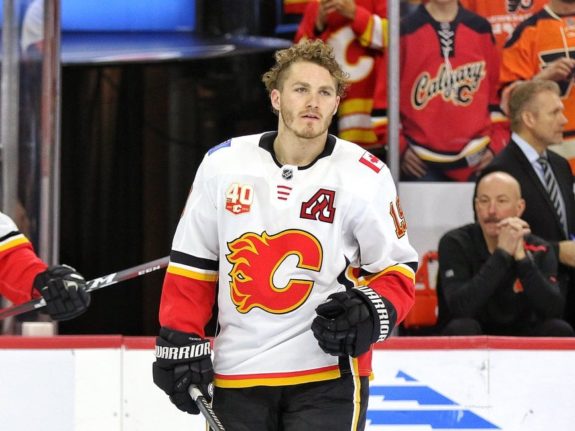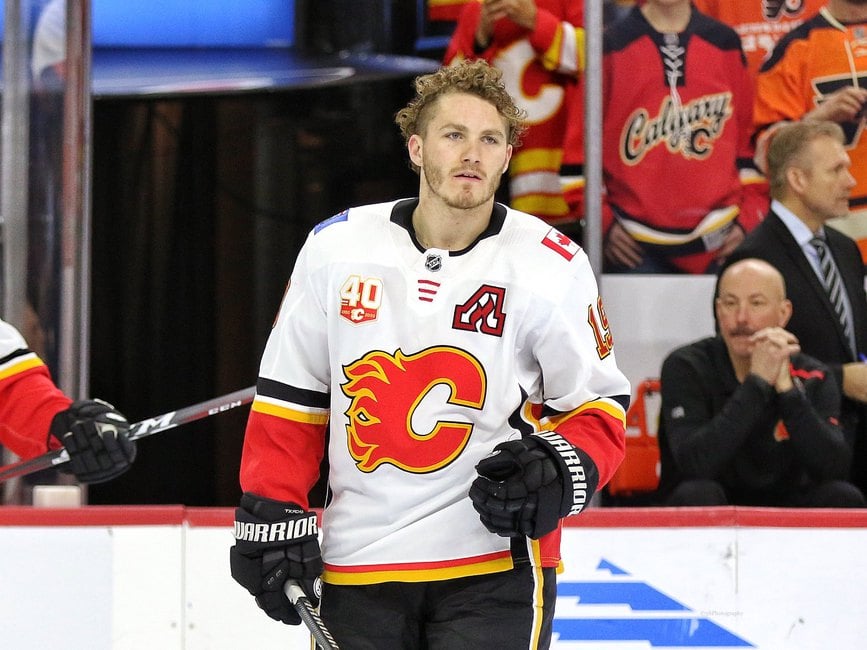 The 22-year-old Tkachuk said that and much more about the criticism of his teammates. While many Flames fans will be too focused on the loss to think about this, it truly does show what a great teammate and leader Tkachuk is. Despite his young age, he has proven that he is willing to take the blame from his teammates and place it solely on himself, something many players older than him struggle to do.
Related: Flames' Playoff Letdown Could Lead to Offseason Moves
Of course, he isn't completely wrong when he says he should be criticized. While he was forced to miss the team's final two games due to injury, he was only able to post two points in six playoff games. That certainly isn't good enough, but his comments along with his play throughout his first four seasons in the league show why he will be the Flames next captain whenever Mark Giordano is gone.
Leading by Example
Since coming into the league, Tkachuk has never been afraid to stick up for his teammates or himself. This was proven during his rookie season when he put up a career-high 105 penalty minutes. Another big example of this was how he handled his situation with Zack Kassian this year. After a game where he delivered two huge checks to the Oilers forward, he squared up with him the following game despite Kassian's well-known reputation as a tough player.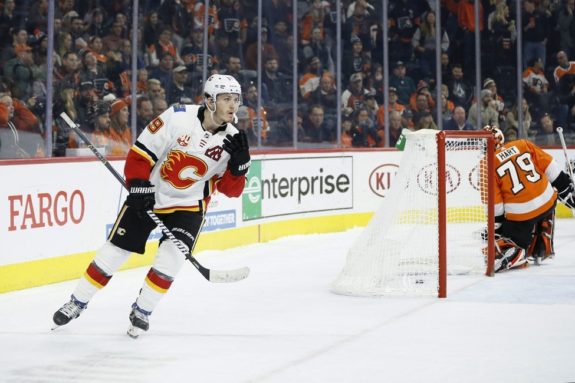 Up until this year when the team acquired Milan Lucic, their most willing combatant was Tkachuk. Even with his ability to put up big points, he always tries to do everything in his power to make sure both he and his teammates won't be pushed around. As a result, he has had some plays that many view as dirty over the years, but he's just trying to do whatever it takes to win games.
Most Valuable Player
As it so often happens in the NHL, the team's captain also happens to be its best player. That would make it an extremely easy decision for Flames' management to give Tkachuk the "C", as he has been the team's heart and soul for quite a few seasons now and has also transformed into their best all-around player. His 61 points this season was good enough to lead his team in scoring, which is something that will likely continue for seasons to come.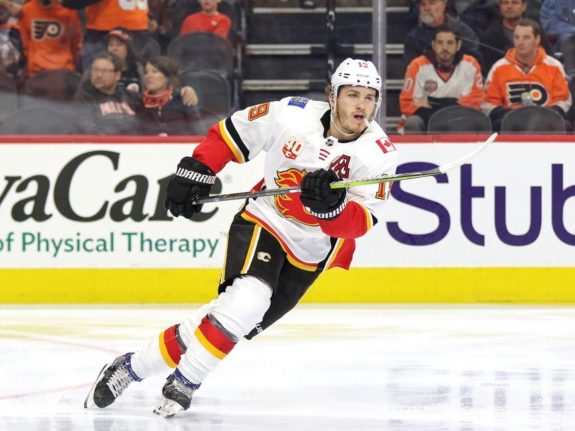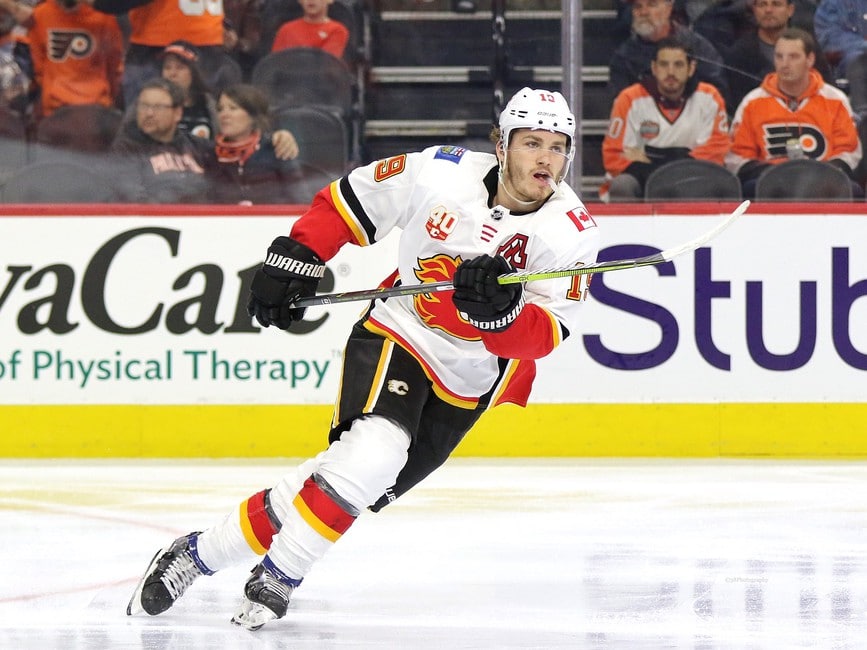 He has been able to produce offence at a high rate ever since entering the league, where he put up 48 points as a rookie. As of now, the 2018-19 season is his best statistically, as he posted 34 goals and 77 points, though it wouldn't be surprising to see him surpass those numbers sooner than later.
Veteran Presence
While it seems crazy to think given how young he still is, Tkachuk has already played in 293 regular season games, and an additional 15 in the playoffs. He has had plenty of time to get comfortable in the locker room and learn from older veterans such as Giordano and other long-time veterans and Stanley Cup champions in Troy Brouwer and Kris Versteeg.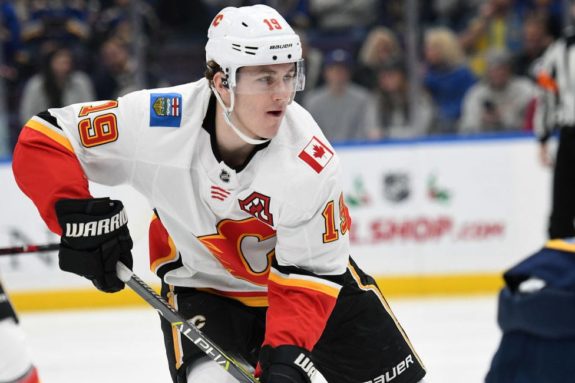 One clear example of Tkachuk showing his veteran status along with his leadership abilities came early in the 2018-19 season when he called out his team for not playing up to their abilities.
Related: Flames' Top Players Need to Step Up Their Game
He made sure to mention in his comments that he was also to blame, saying that both he and his teammates were making lazy passes, taking too long of shifts, and much more. This mirrors his recent comments made above, where he made sure to place blame on himself, as a good leader does.
First-Round Steal
It is not very often that you can consider a first-round pick, especially at sixth overall, a steal. However, while still early, it certainly appears to be the case here. Other than Toronto Maple Leafs forward Auston Matthews, it can be argued that Tkachuk was the best player taken. Of course, when you have the sixth pick in a draft, you are hoping to get a high-impact player. The Flames got not only that, but also their future captain.
---
---
The post Flames Have Future Captain in Matthew Tkachuk appeared first on The Hockey Writers.
Sports League Management
Start using it today
It's FREE!
Start